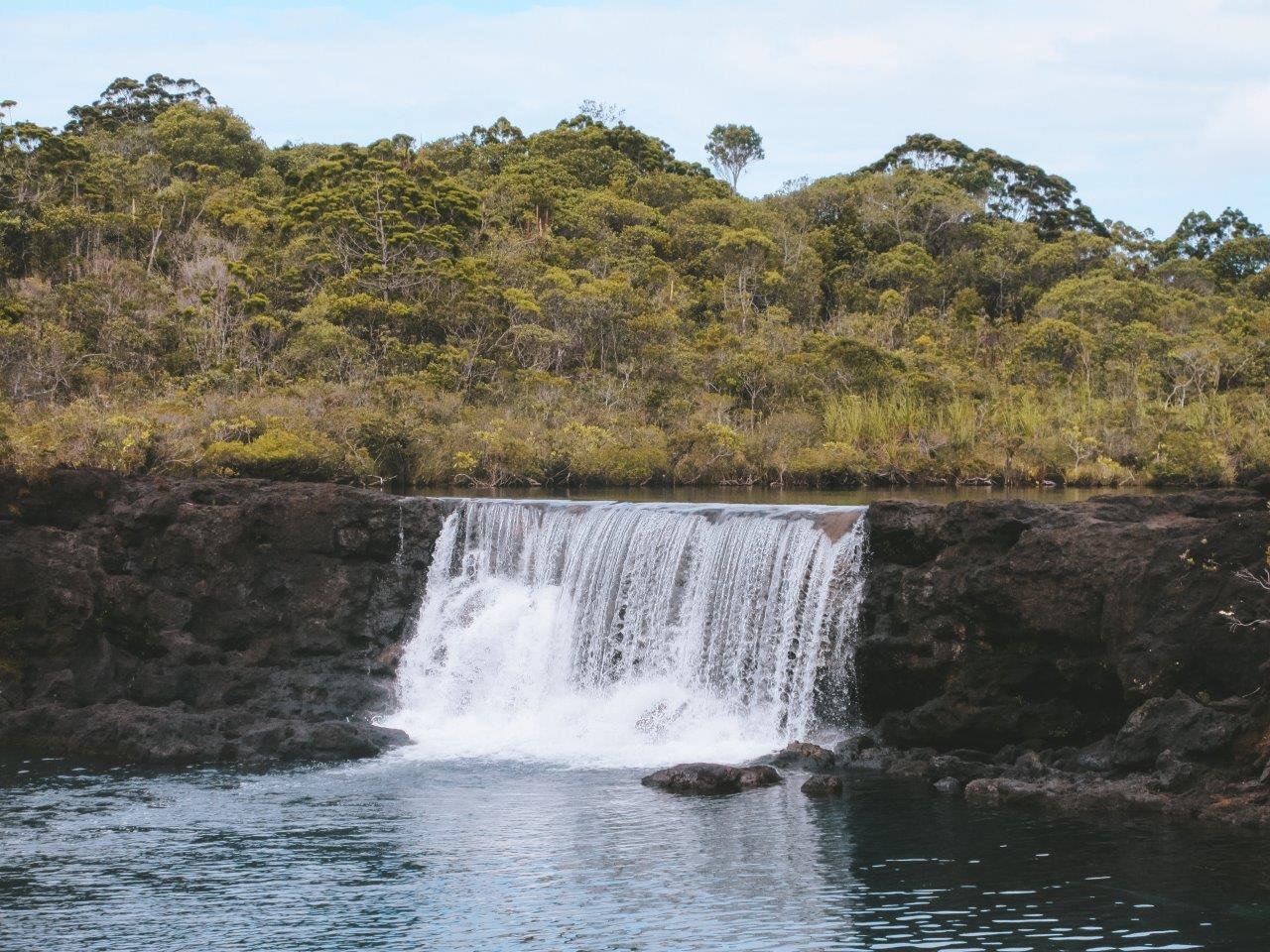 My final stop on my few months of island-hopping to escape the New Zealand winter was to New Caledonia, east of Australia and neighbour with Vanuatu.
The funny thing about New Caledonia is that it is not a country in its own right; it's actually a region of France and all the people who live here are French citizens and hold French passports. Having said that, visiting New Caledonia (to me) does not mean you've seen France and vice versa, which is why I included it as a separate entity on my 'how many countries are in the world?' post.
New Caledonia is beautiful, well-developed, easy to get around and for all that, a bit pricey. The only language spoken here is French - sometimes you'll luck out with someone able to speak English but there is no English in shops or transport and most people you'll interact with are strictly French-speaking, so it pays to understand a bit of the language or at least have a phrasebook or access to Google Translate!
I spent a week exploring here, based out of Nouméa, and have put together all my adventures to help guide your trip here:
---
How to Get to New Caledonia
New Caledonia's main international airport is La Tontouta International Airport which is about a 1/2 hour drive north of Nouméa on the main island. The main airlines in New Caledonia are Air Calin and Air Calédonie which provide domestic service to the smaller surrounding islands.
You can fly direct to Nouméa, New Caledonia from Fiji (Nadi), Australia (Brisbane, Sydney & Melbourne), New Zealand (Auckland), Tahiti (Papeete), Wallis & Futuna (Wallis Island) and Vanuatu (Port Vila).
I book most of my flights on StudentUniverse.com which allows travellers under 26 or students to get cheap deals. Alternate sites I love to use for flights include FlightHub.com, Google Flights and Skyscanner.
---
New Caledonia Visa
The immigration process in New Caledonia is easy; you will complete a boarding card on your plane before arriving. This will be handed to an officer at the immigration desk who will stamp your passport for a 90-day visa (Canadians) if you meet conditions. As a Canadian, I did not need to get a visa in advance. Check for your own country's latest visa requirements before arriving.
MONEY
The currency here is the Franc (they do not use the Euro even though New Caledonia is a region of France). At the time of writing, $1 CAD was 82.15 XPF. I paid everything in cash while traveling around New Caledonia - it's easier and doesn't incur any credit card charges. You can take cash out at the airport and there's also plenty of ATMs in Nouméa. New Caledonia is one of the more expensive South Pacific islands; I budgeted $500 CAD for a week here to cover food, transport, accommodation and activities, not including my flight here or travel insurance. I am traveling on a backpacker's budget and stayed in dorm-style accommodation.
SIM CARD
You can buy SIM cards in New Caledonia for basic calling/texting and data. I had great free wifi at the hostel and offline Maps.Me to use when getting around, so I opted not to get one for my week here. I saw advertised SIM cards for a couple GB and some calling/texting for approximately 3200 XPF at the airport.
GETTING AROUND
On the main island, public buses are readily and easily available. 280 XPF will get you from the airport to downtown Nouméa in under an hour. To visit some of the smaller islands from Anse Vata you can hop on small taxi boats. To get to the famous Isle of Pines, you'll need to book either a domestic island-hopper flight or the Betico ferry.
WEATHER
New Caledonia has a generally great climate all year round. The best time of year to visit is the dry, warm season from April to October. Outside these months is the wet season although locals tell me it is not intense nor does it bother most day-to-day activities. I was comfortable in September in thin, loose clothing and had a sweater for the cooler evenings. Remember to always apply plenty of sunscreen when exposed to the kind of sun they get in the South Pacific - and I also highly recommend bug spray!
ACCOMMODATION
I stayed in the only hostel in New Caledonia in central Nouméa which went for 2200 XPF ($26.75 CAD) per night. You've got to book well in advance as it's one of the few budget dorm-style accommodations available. Elsewhere, New Caledonia can get quite pricey so book ahead and check out your options before you arrive.
FOOD & WATER
In order to make the biggest bang for your buck, you're going to want to hit the supermarkets (I recommend Casino Johnston) and cook for yourself. Eating out here is quite expensive and even the prices at the grocery store rival those found in Europe or neighbouring Australia/New Zealand. Tap water is typically safe to drink here but you might want to play it safe and stick to bottled water on the South Pacific islands.
---
A Guide to Nouméa
ARRIVE: fly into La Tontouta International Airport. Hop onto the local bus for 280 XPF ($3.45 CAD) which takes under an hour into downtown Nouméa.
GET AROUND: public buses run frequently and easily for 200 XPF from downtown to the beaches. I also walked a ton here!
STAY: I stayed in New Caledonia's only hostel, the Auberge de Jeunesse, for my week here. Book well in advance to secure budget accommodation!
READ MORE: check out my detailed guide here!
DO:
swim and sunbathe at Baie des Citrons
enjoy the beach at Anse Vata
snorkel at one of the little islands in the bay of Anse Vata
hike up to see the panoramic view from Ouen Toro
wander the Promenade Pierre Vernier
visit Saint Joseph's Cathedral
explore Musée de la Ville de Nouméa about New Caledonian's in WWI
watch sunset at Baie de l'Orphelinat
---
A Guide to Parc Provincial de la Rivière Bleue
ARRIVE: the only way to access this park is by car (no public transport). I went with other travelers I met from my hostel!
GET AROUND: the best way to see the park is on a bicycle as a fast and easy way to access the various hikes you want to do.
STAY: camping is available in the park although we just went for a day trip.
READ MORE: check out my detailed guide here!
DO:
hike to Grand Kaori
take in the view from les Trois Forêts
cross the bridge at Pont Germain
see the waterfalls at les Chutes de la Madeleine
on your way back, add a loop to visit the historic penitentiary and logging town at Prony!
---
A Guide to the Isle of Pines
ARRIVE: either hop on a domestic flight or take the Betico catamaran (cheaper option) from Nouméa
GET AROUND: hire a car or bicycle or join in a shuttle (I went with the one from Hotel Kou-Bugny)
READ MORE: check out my detailed guide here!
DO:
enjoy the beach at Kuto
spot the rock of Kanumera Bay
snorkel in the Natural Lagoon at Oro Bay
hike to view Hortense Cave