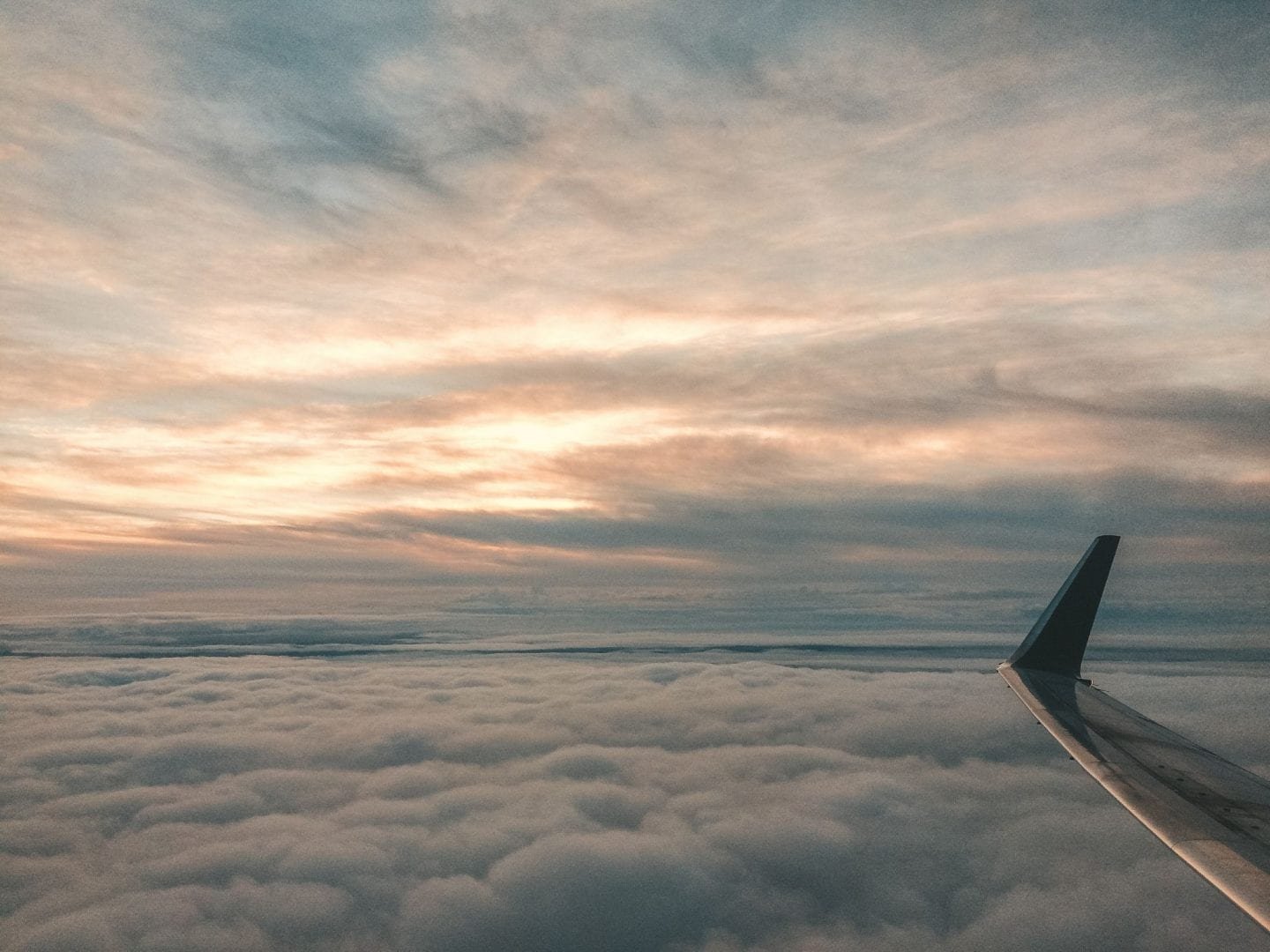 It's weird to be writing this post.
I have always had a dream of one day being able to work full-time as a travel blogger, earning enough money to fund my global dreams and around-the-world adventures. I have read the blog posts of many others who have succeeded in turning their side hobby into a full-time gig. So, you may be thinking - Jana, how did you do it?! Tell us your secrets!
Well...I didn't. I don't actually make any income from this blog. I suppose then that you're wondering how the heck this is all working and why I'm taking such a big leap into the unknown.
Let me backtrack a little:
I've been traveling since I was a few weeks old. I was born in the UK and have family all across Europe so we made many treks while I was young to visit them in Germany and the Netherlands as well as to visit Luxembourg, Disneyland in Paris, the countryside of Austria and the coastline of Portugal, among other places.
While I may not remember many of these trips from the first few years of my life, it did instill in me a passionate love of traveling and seeing the world. That small seed that my parents had unknowingly planted (or perhaps, very knowingly indeed) very quickly blossomed into a lifelong dream.
We moved to Colorado in the heart of the USA when I was seven, spent a few years roaming through the desert and red rock canyons, moved back to the UK for a year, decided we wanted to go back to North America, and then settled in Vancouver just after my tenth birthday. All this moving was to follow my dad's job around the world - he's a rocket scientist. Not kidding.
After six years in our Vancouver home, it was time for me to graduate high school at the fresh age of sixteen and move out to the big new adventure of university. Just before I started my freshman year, I escaped to Europe for a whirlwind tour of Germany and Denmark before returning to the reality that was probably some of the toughest years of my life.
In between my second and third year, I again returned to Europe, working and traveling for four months in the UK, retracing the steps of my upbringing through cobblestoned side streets, over misty moors and into quaint tea shops nestled in sleepy villages. I had just turned eighteen and found myself revisiting childhood memories, catching trains in between working days and exploring old and new corners of the island nation, while snapping photos and gathering words for the blog that had been birthed with this trip.
I found freedom in travel and the desire to translate my discoveries into pictures and words was the driving force. December of the same year saw me in Hawaii, learning to scale waterfalls and traverse volcanic craters. In the past two years or so, I have boarded more than fifty flights, taking me to places as close to home as San Francisco and Calgary, and as far off as the UK, Cyprus, Germany, Austria and Sri Lanka.
My dream, long before university graduation was even on the horizon, was to run away to Australia for a little while, pick up a visa and see what adventures I could get up to down under. Just before my final uni year came to a close, the realization that I had no money for this big dream dawned on me, so I secured a job at my old dance academy. Originally intending just to stay for a year as an interim replacement for maternity leave, I found myself accepting a second and then a third year.
It was a great job to get an insight into the working world and I loved it, plus I had a great annual schedule allowing me almost three months of vacation time a year. This allowed me the freedom to visit my long-distance boyfriend in Calgary, a few weeks to backpack through France and Monaco, a week to escape to the Mediterranean in Cyprus and three epic road-trips across some of North America's most beautiful National Parks.
I enjoyed my work, but had already put in my notice to leave to move to Calgary to be with my boyfriend. Plus, that little voice in my head constantly reminded me of my forever dream to one day see Australia. So, when the opportunity presented itself - mostly in the form of a cheap flight and Sam's busy schedule - I couldn't turn it down.
During these final days of 2018, I'm preparing to move out of my apartment and put my most precious belongings in storage. I have bought a ticket to Australia and am hoping that whatever has been carefully tucked into my adventure fund over these last three years of working will suffice for at least a few months of excitement and freedom, if not longer. And who knows where I'll end up!
What do I expect out of this trip? Something new.
I'm hungry for this change. My whole life has been on the go; I've never been attached to a singular space. I've had nineteen home addresses in my twenty-two years. My international upbringing has fueled my curiosity to seek out every country in the world and I can't wait to get back out there.