The Isle of Pines or l'Île des Pins is a gorgeous island in the southernmost part of New Caledonia, a French territory in the South Pacific. While I could have easily spent a week here exploring the caves, hikes and beaches to be discovered, this island is quite expensive and nights here are not cheap!
So, instead I opted for a day trip and made the most of the 7 hours I had on the island:
---
How to Get to the Isle of Pines
You have two options for traveling to the Isle of Pines from the mainland; you can either catch a domestic flight from Nouméa or the cheaper option is to take the Betico catamaran which does day trips three times per week. The day trips depart at 7am and arrive on the island for 9:30am and then return to Nouméa at 5pm arriving at 7:30pm. Book your trip here!
---
How to Get Around the Isle of Pines
While the Isle of Pines is comparatively small, the attractions are not in walking distance. I recommend joining the shuttle at Hotel Kou-Bugny for 2750 XPF per person to cross the island to visit Oro Bay where the famous natural lagoon is. If you're hoping to squeeze in other things like the Hortense Cave, you may be best renting a car or bicycle to get around on your own schedule.
---
Things to Do on the Isle of Pines
Kuto Beach
This beautiful beach is just off the ferry terminal outside Hotel Kou-Bugny home to pure white sand and lovely water looking out across the harbour.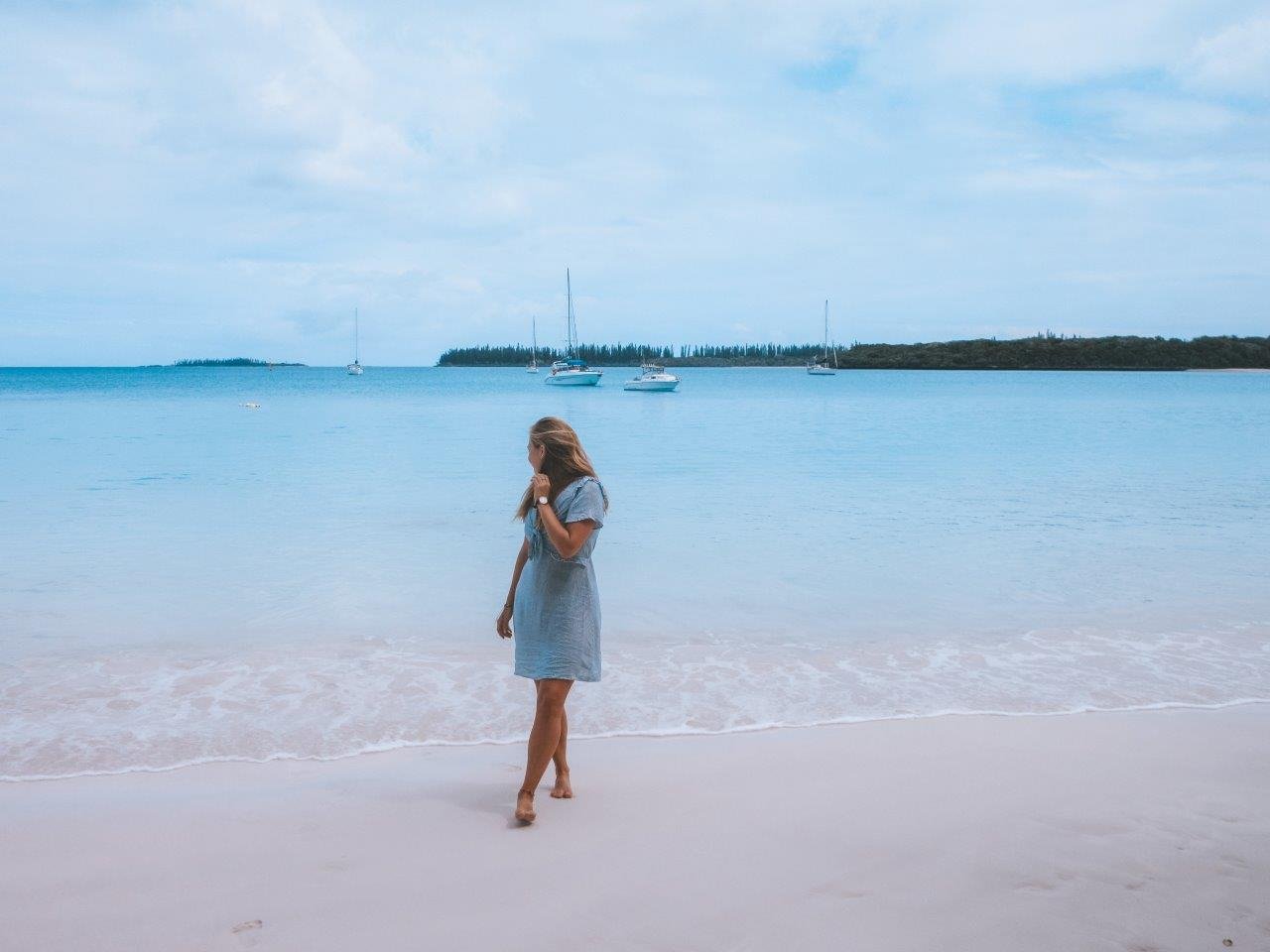 Natural Lagoon
This naturally occurring pool is on the island's east coast and is the Isle of Pines' most famous attraction - for good reason! This photogenic beauty has great snorkeling, plenty of fish, blue water and is surrounded by pine trees, the island namesake.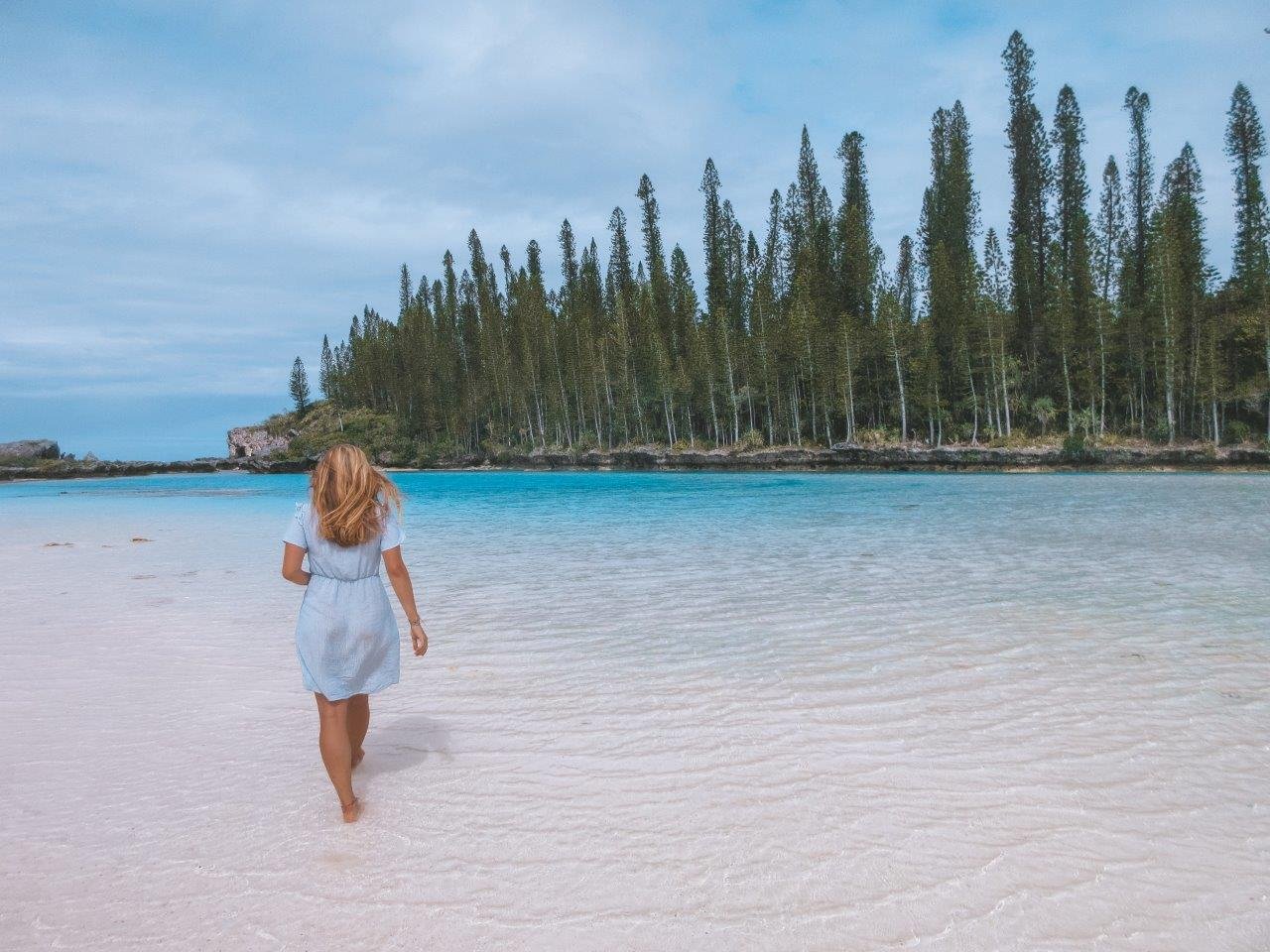 Oro Bay
You can walk from the Natural Lagoon to Oro Bay, a sweeping white sand bay with warm, clear water, perfect for sunbathing.