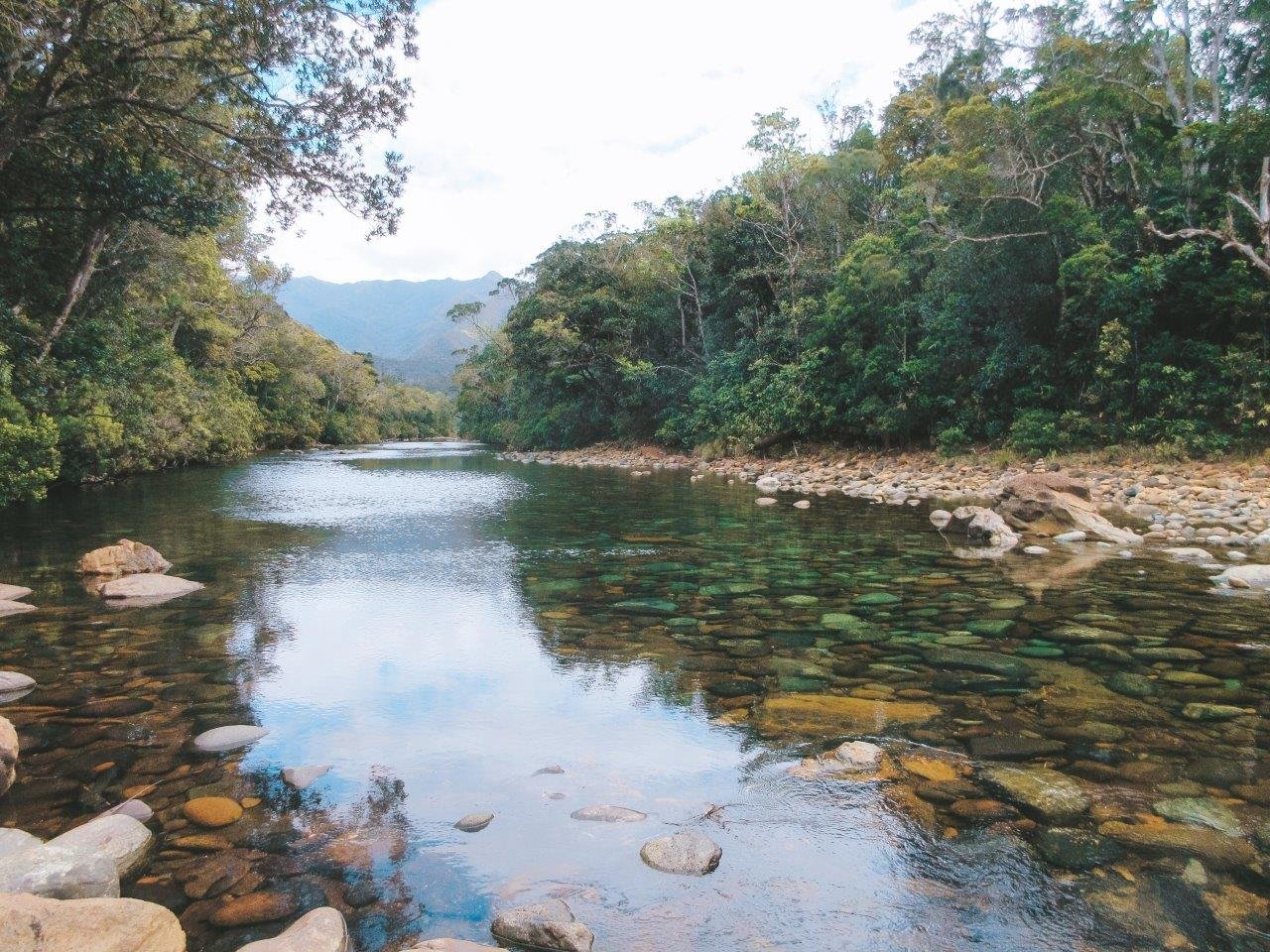 The Parc Provincial de la Rivière Bleue is a national park in the south of New Caledonia's main island. It's a spacious park with plenty of hiking and biking trails for you to enjoy, home to a variety of birds and gorgeous trees as well as the blue river that gives this park its namesake.
---
How to Get to Parc Provincial de la Rivière Bleue
From Nouméa, the only way to get to the park is by car as there is no public transport available. It's just over an hour away to the park on the only road that travels east across the island. Part of the road is dirt/gravel, so be prepared!
---
Entrance Fees
At the time of writing, adults were charged 600 XPF ($7.35 CAD) for entrance and students/children 300 XPF. You must pay these at the entrance to the park where you can get a map and discuss with the park ranger what kinds of activities you'd like to do.
---
How to Get Around the Park
Cars are not permitted in the park so you can either walk (free), hire a bike and explore at your own pace (2000-3000 XPF, depending on who you rent from) or hop on the shuttle (600 XPF return-trip). We chose to do the shuttle; we hopped off in Grand Kaori and then did three trails before returning on the shuttle from Pont Germain. We spent four hours exploring the park and timed it well with the shuttle schedule.
---
Things to Do in Parc Provincial de la Rivière Bleue
Sunken Forest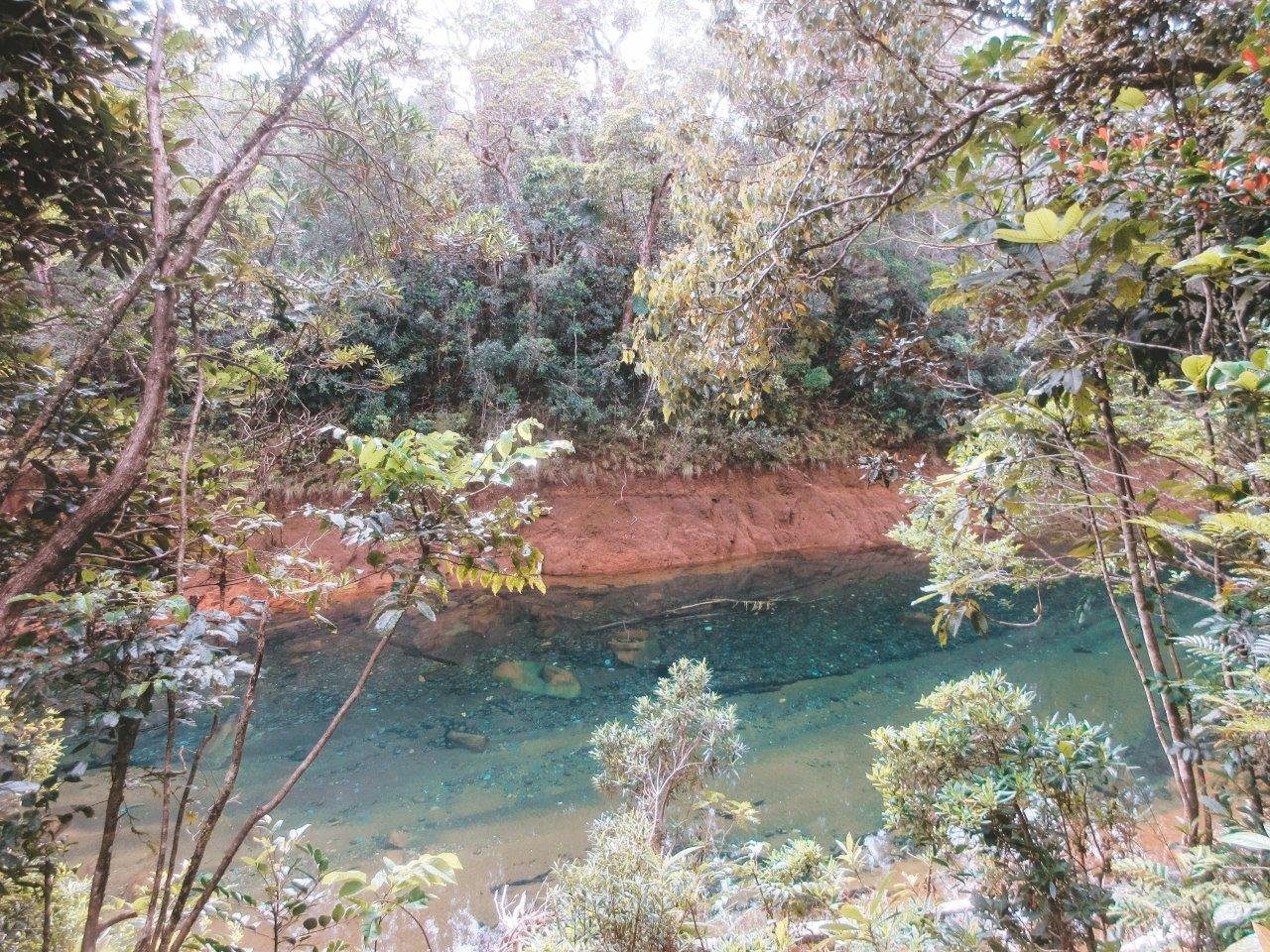 Les Chutes de la Madeleine
While you're in the area of the park, add on an extra half hour and drive a little further to this little waterfall gushing over dark black rock!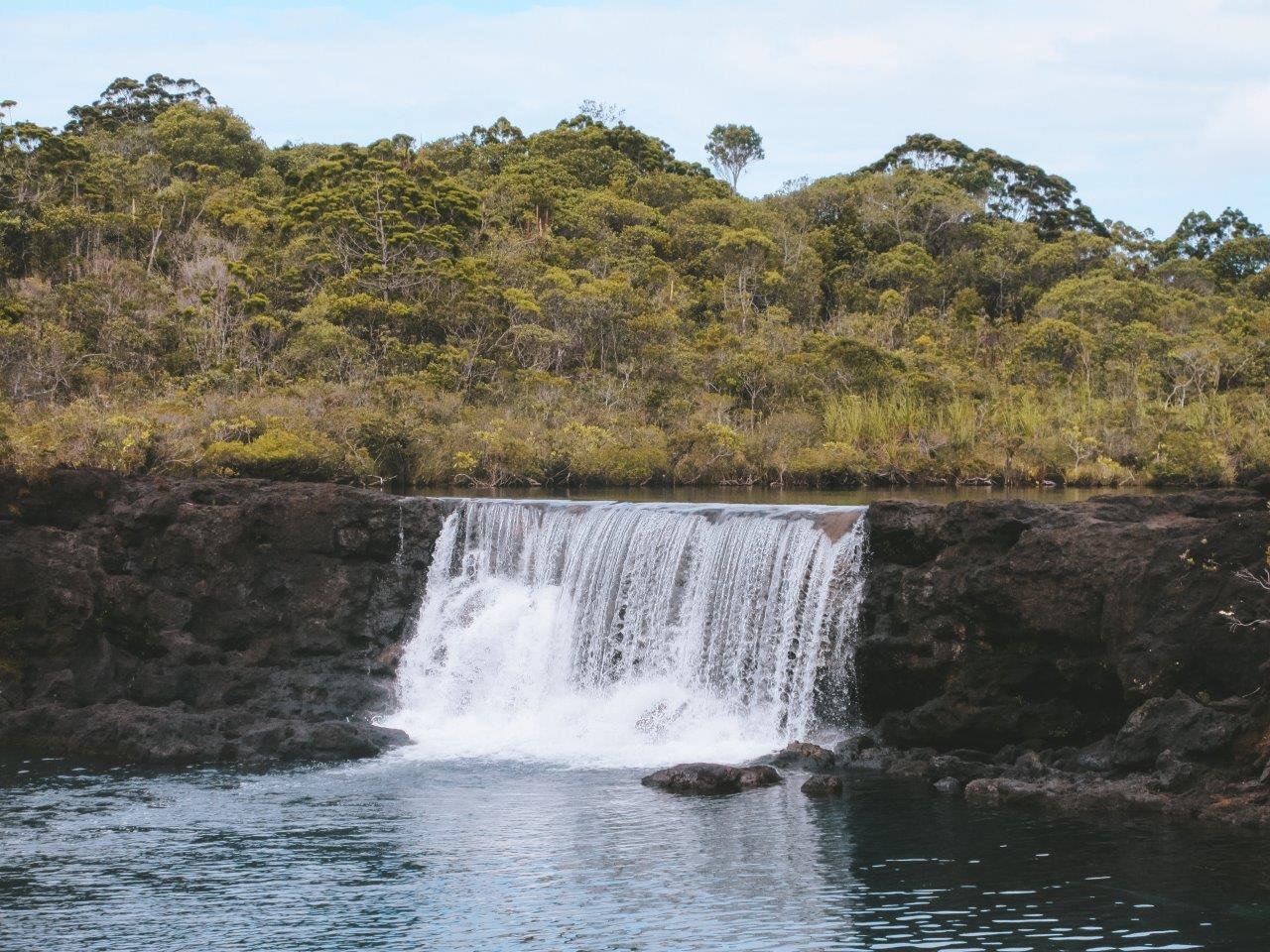 Prony
On your way back to Nouméa, loop around the southern part of New Caledonia and stop in at the historic penitentiary and logging town from the late 1800s - be wary, it's a bit creepy!