Nice is sultry, enticing and endearing, a lavish and welcome change to the elegant Paris and the airy Provence I had left behind.
How to Get to Nice, France
Trains run frequently and directly here; I took one from Avignon to Nice and was welcomed with incredible views of the southern French coast as we chugged along. The train station lies directly at the end of the main street of Nice from where you can walk straight down and get to the Massena Plaza then on the beach and promenade.
While busy and touristy, something about being on the Côte d'Azur was far more endearing than anywhere else I had been. In town, the best way to get around is on foot, in order to see all the hidden streets and gems. Buses serve places such as Èze, Monaco and the various beaches along the coast (see the bottom of this post). Take the tram within town to access bus depots and if you are exploring Nice while short on time.
Where to Stay in Nice, France
This is the French Riviera after all, so you won't be short on luxurious hotels to stay in. If you're on a budget however, Nice is incredibly hostel and backpacker friendly – I met a number of backpackers from no less than four different hostels.
I stayed at the Villa Saint Exupery which is about five minutes walk from the beach and is right in the old town near Massena Plaza. The staff aren't incredibly helpful but location wins out in this case. You can book a room with anywhere from 4 to 13 beds and can be single or mixed gender depending on your price range.
The beds are comfy, the people who stay here tend to be great (unless you get stuck here on a night that a big tour group shows up and then it's loud until 3 or 4 in the morning) and the breakfast is alright for 5 euro. The worst part was probably the bathrooms, which looked like they hadn't been cleaned in a week. The bar is fun in the evenings and there are big, secure lockers in which you can keep your stuff so long as you bring your own padlock!
---
Things to Do in Nice, France
Nice Beach
Nice is one of the most exotic places in France where the water is a stunning aqua blue and it runs in over the pebbled beach as children with brightly coloured floaties squeal in the warm Mediterranean waves.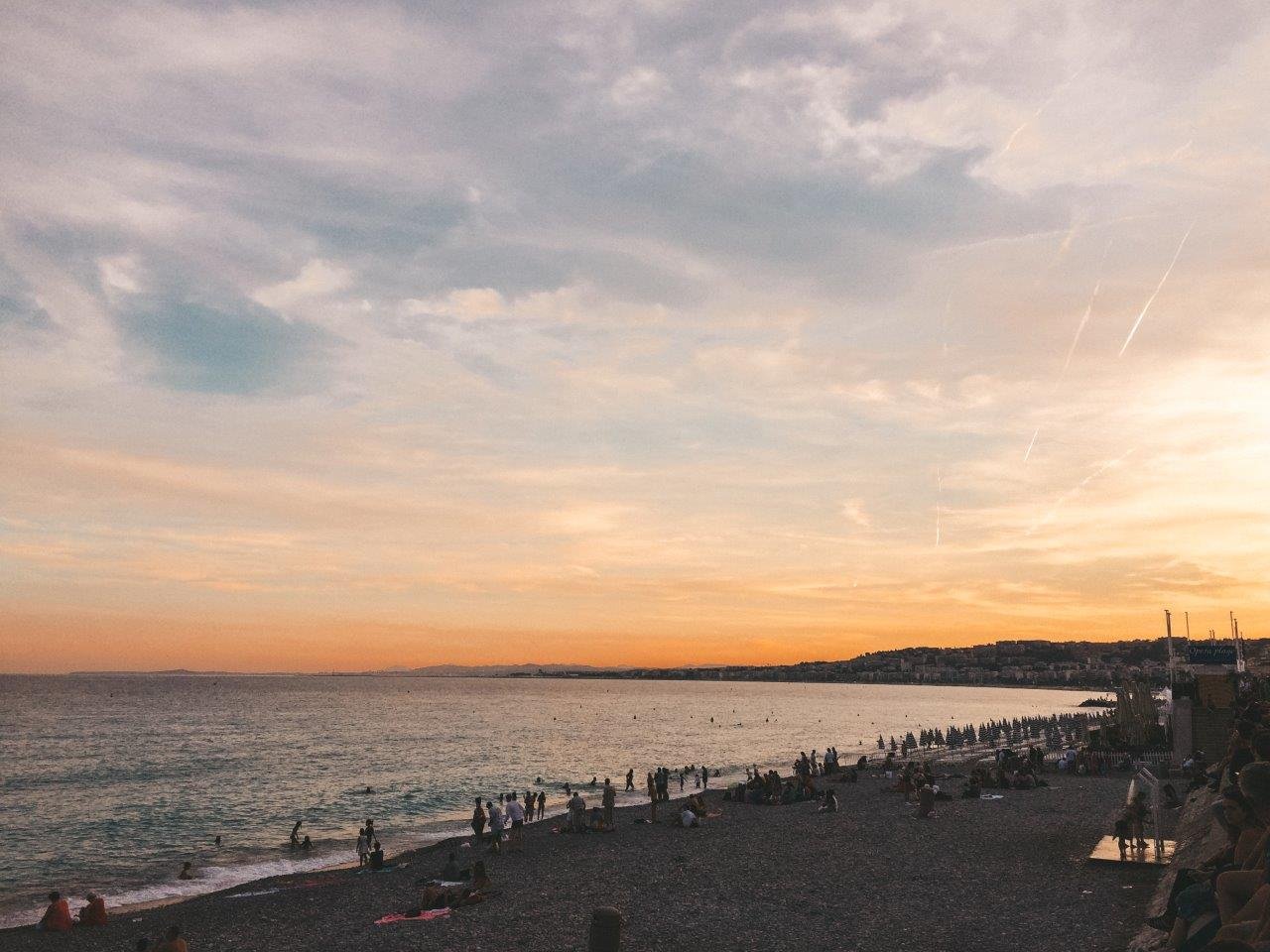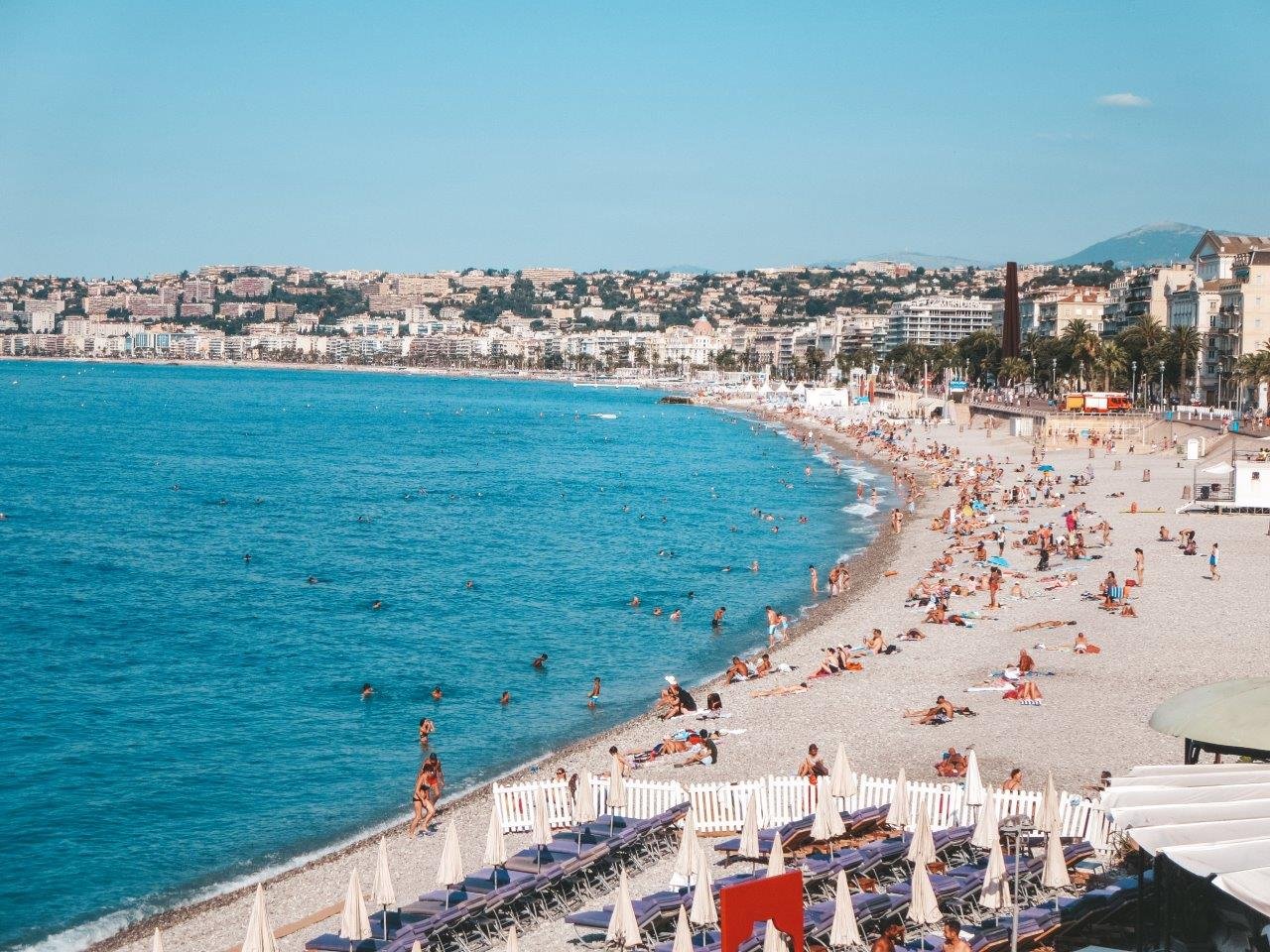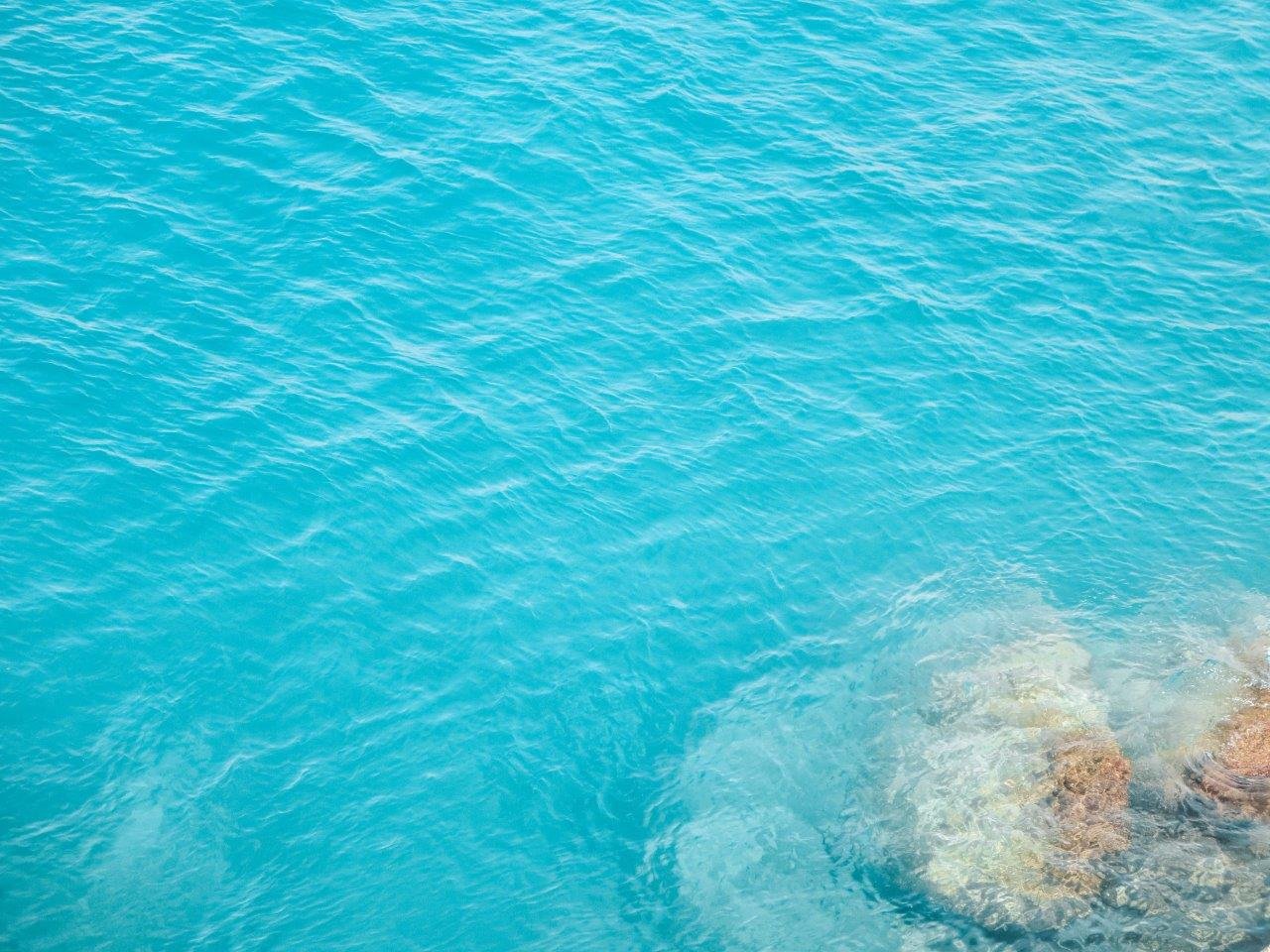 Nice Promenade
At night, the beach empties and the promenade fills with trickster roller-bladers moving their feet so fast they look like a blur, live Italian jazz crooners, a bustling nightlife, a man playing classical music on his red piano and a man painting him in front of the gorgeous waterfront.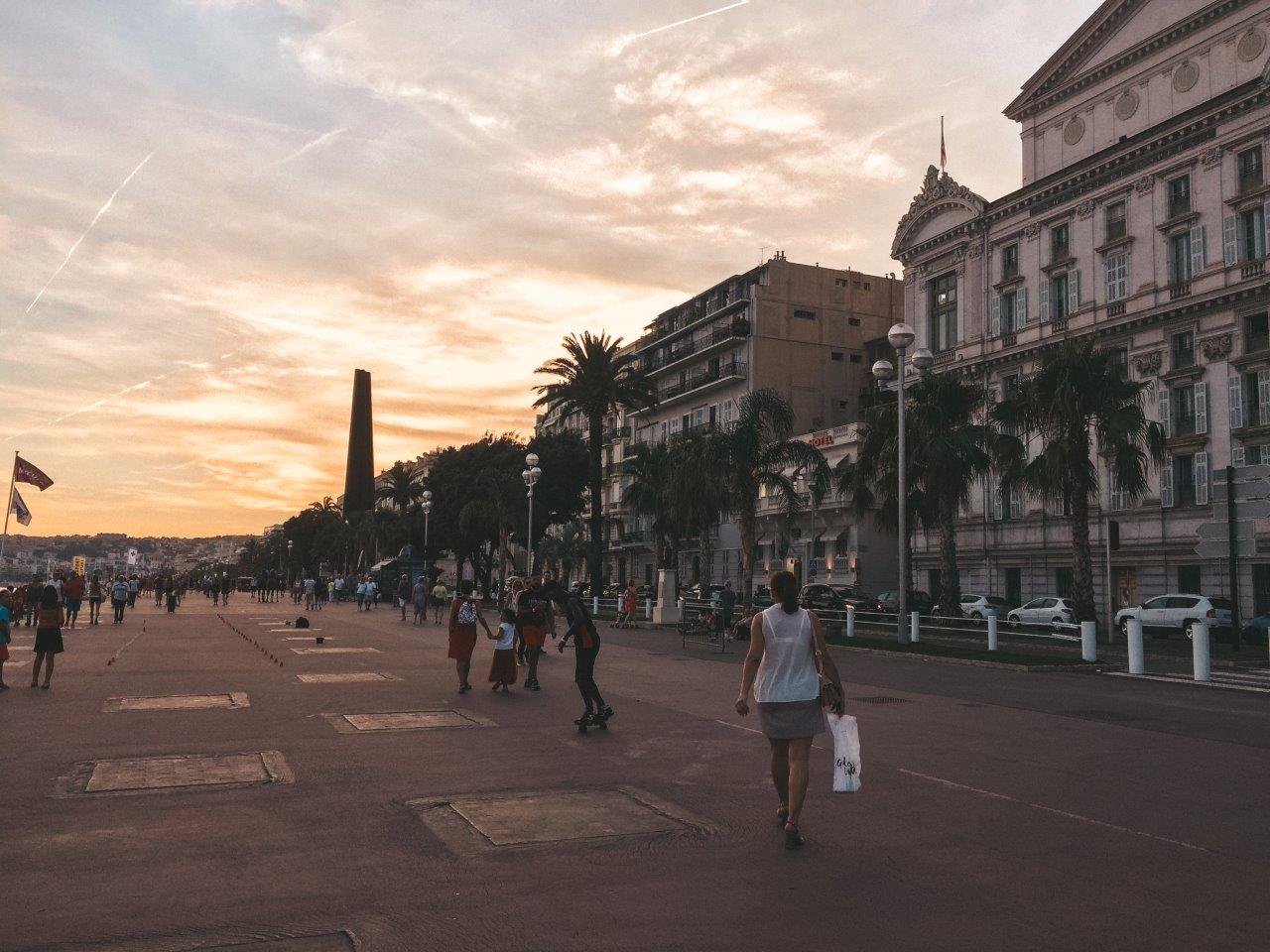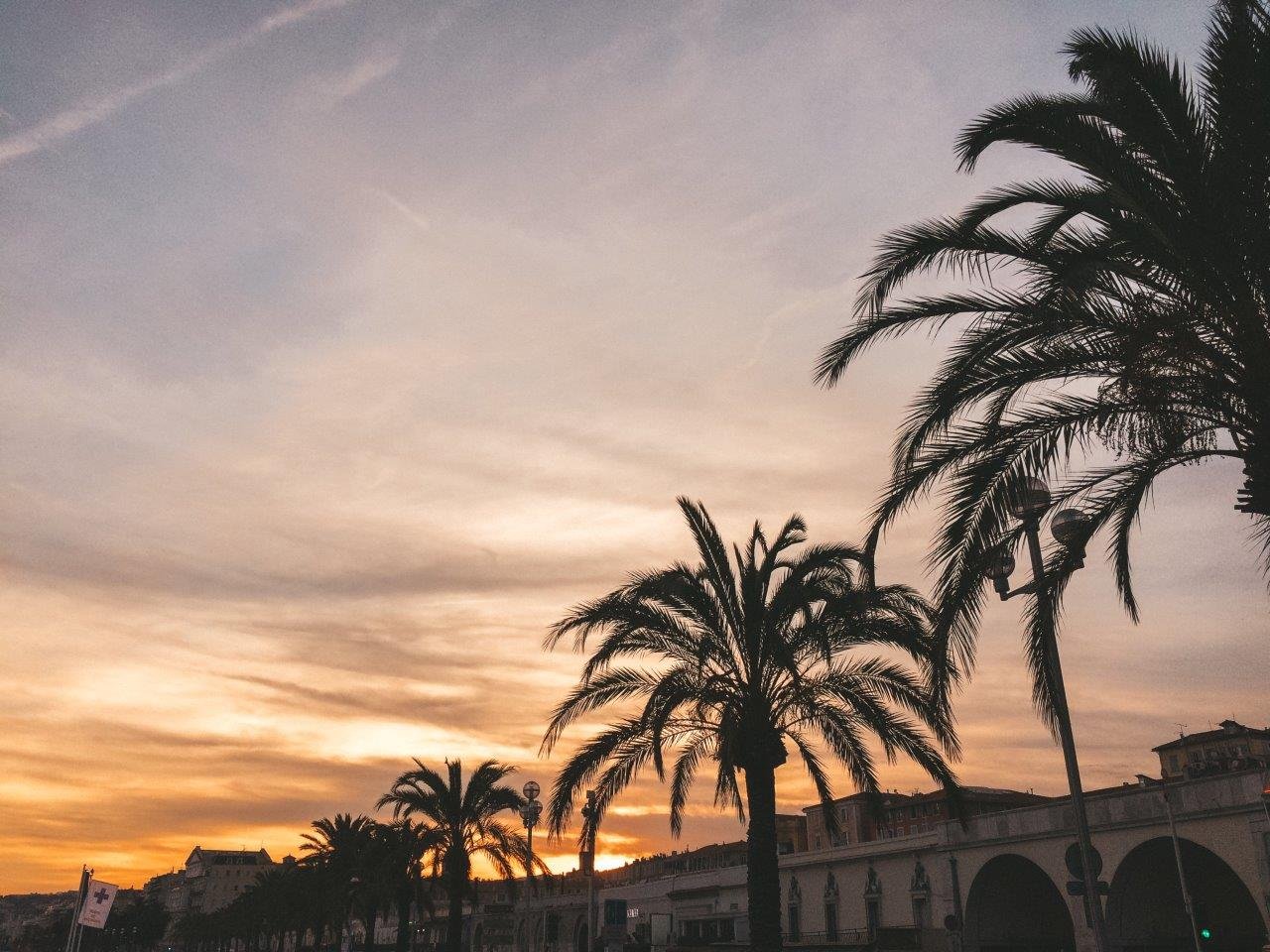 #ILOVENICE & Sunset Ledge
At the end of the beach just below the castle is the #ILoveNice sign, popular among tourists. Just behind this sign is my favourite spot in all of Nice: the most incredible sunset ledge. I sat here every evening for an hour or so watching the sky turn all shades of orange, yellow, red, pink and purple. Rays of light danced across the water as daredevils cliff-jumped off the rocks below.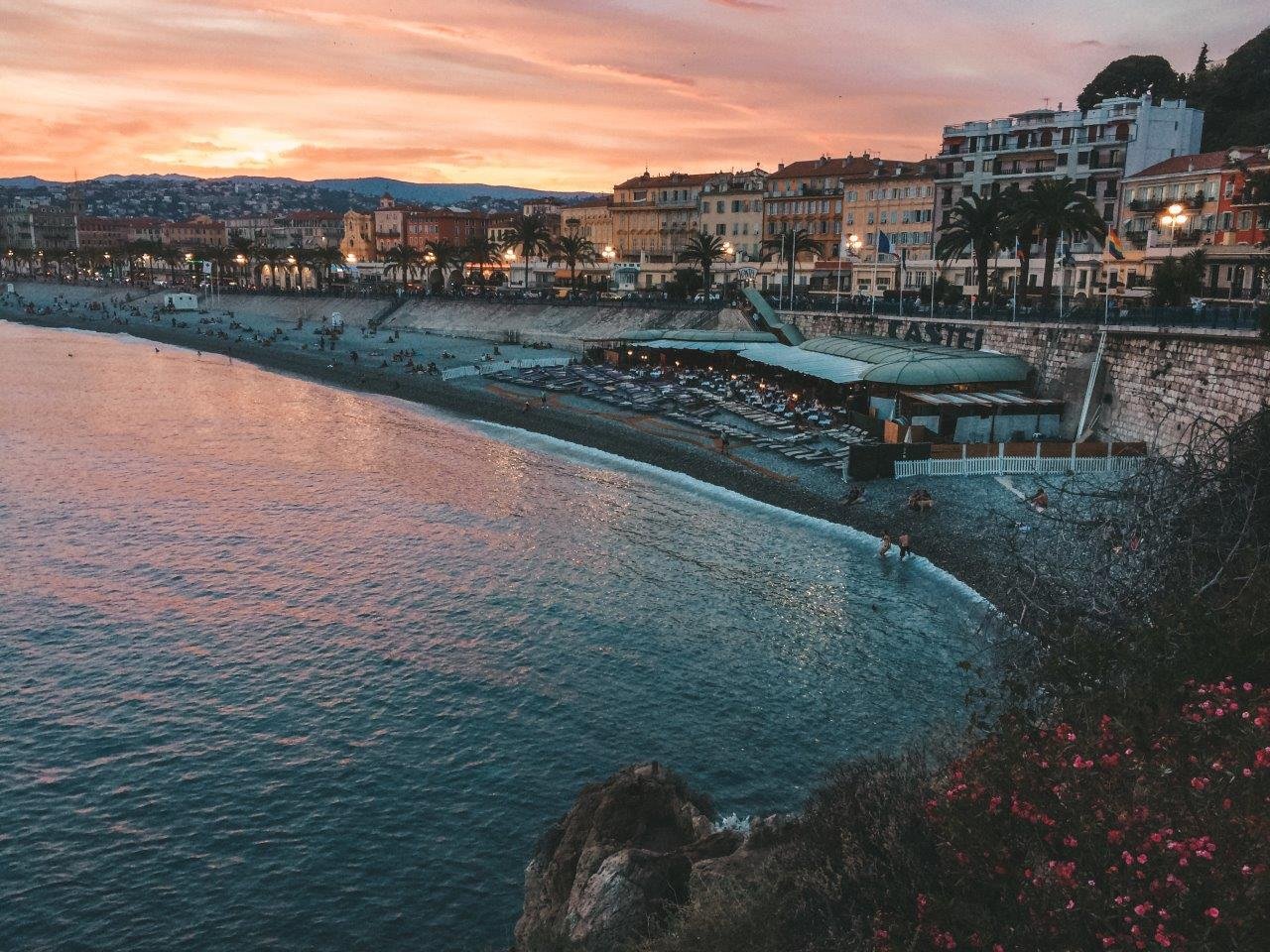 Nice Port
If you continue walking from the sunset ledge along the water you'll come across the Nice Port, filled to the brim (literally) with super-yachts lining the lavish waterfront shops. If you're heading to Monaco or anywhere along the coast, the bus depot is at the end of this port – take the 100 bus to get where you're heading.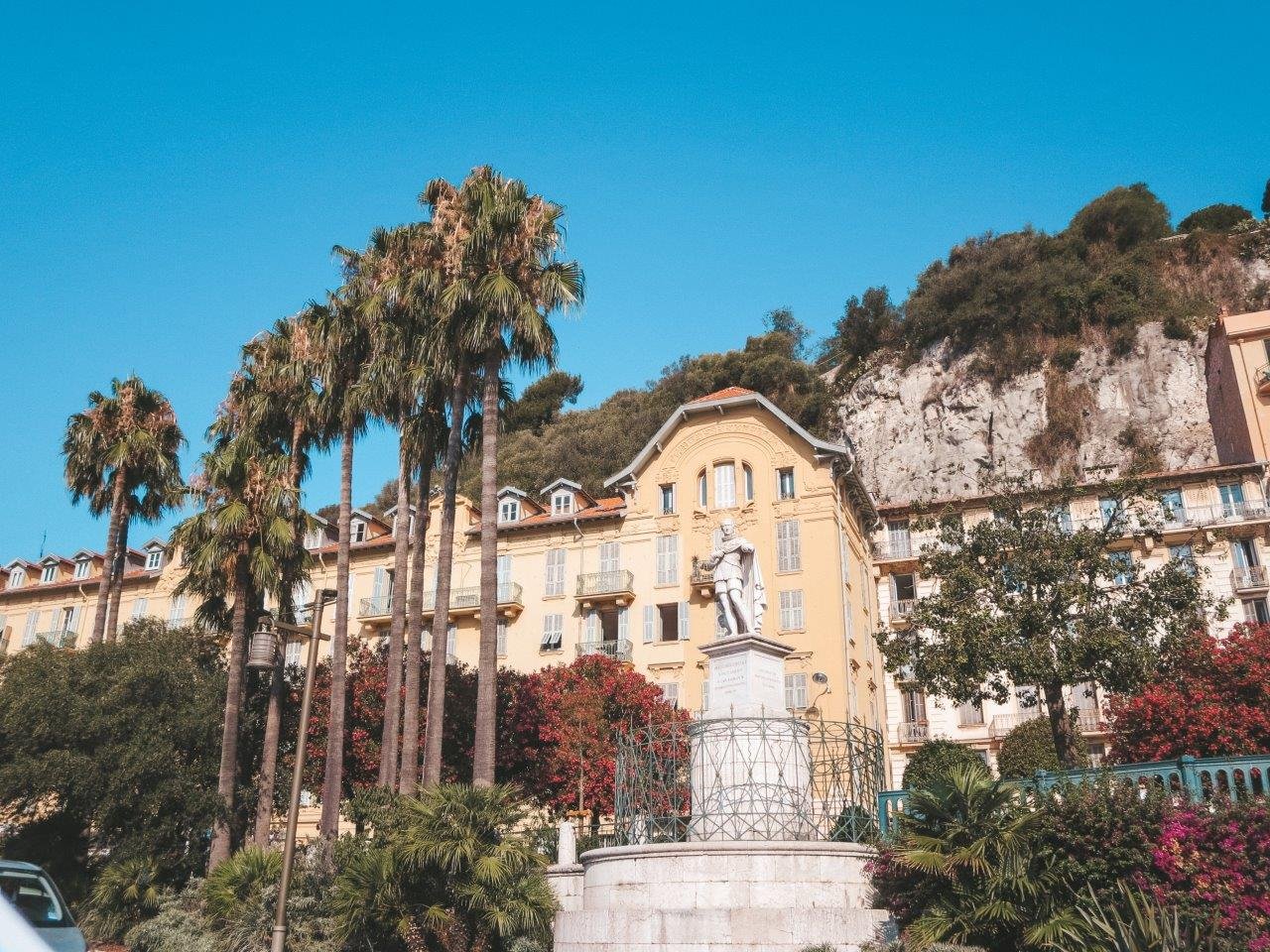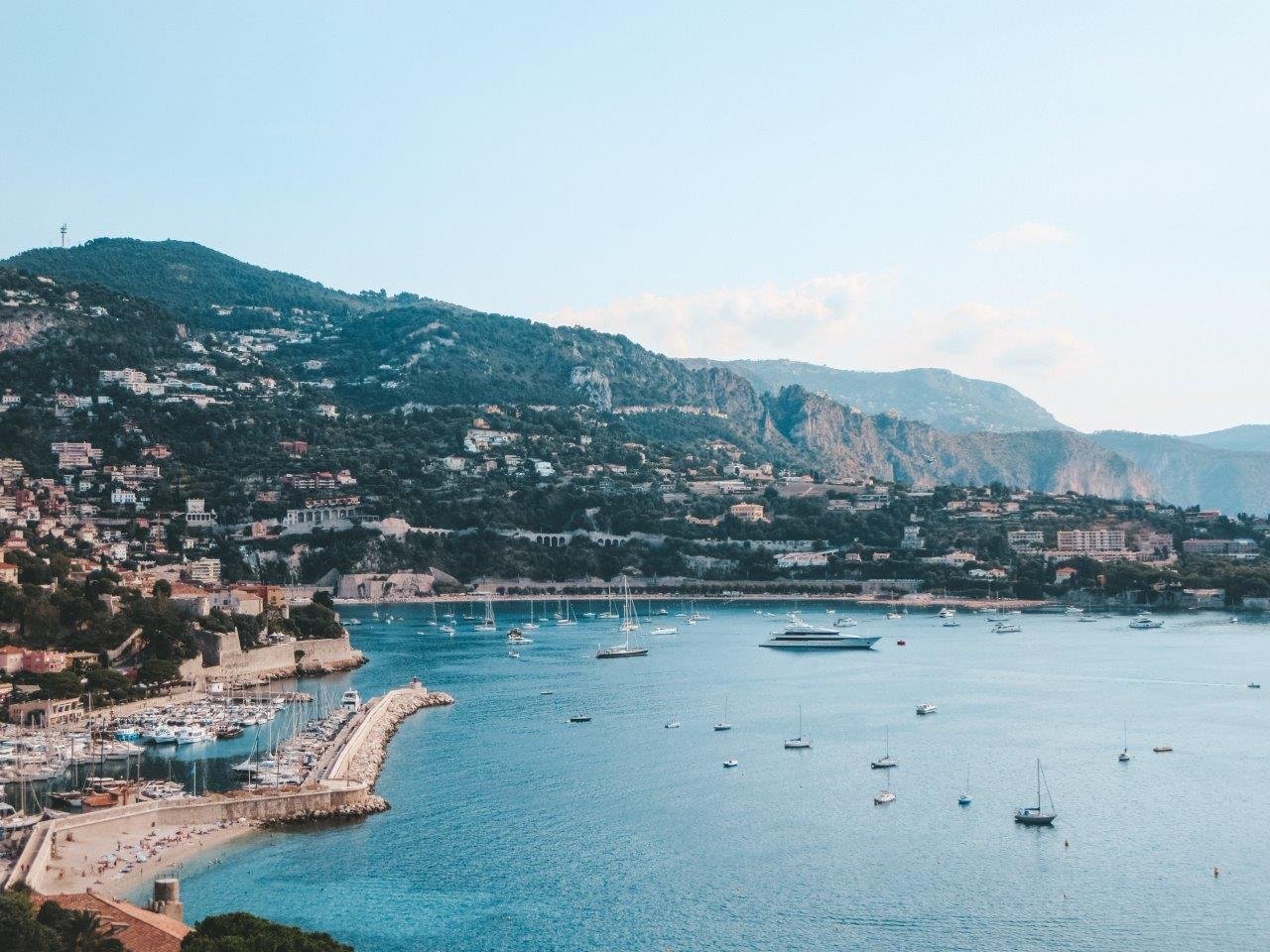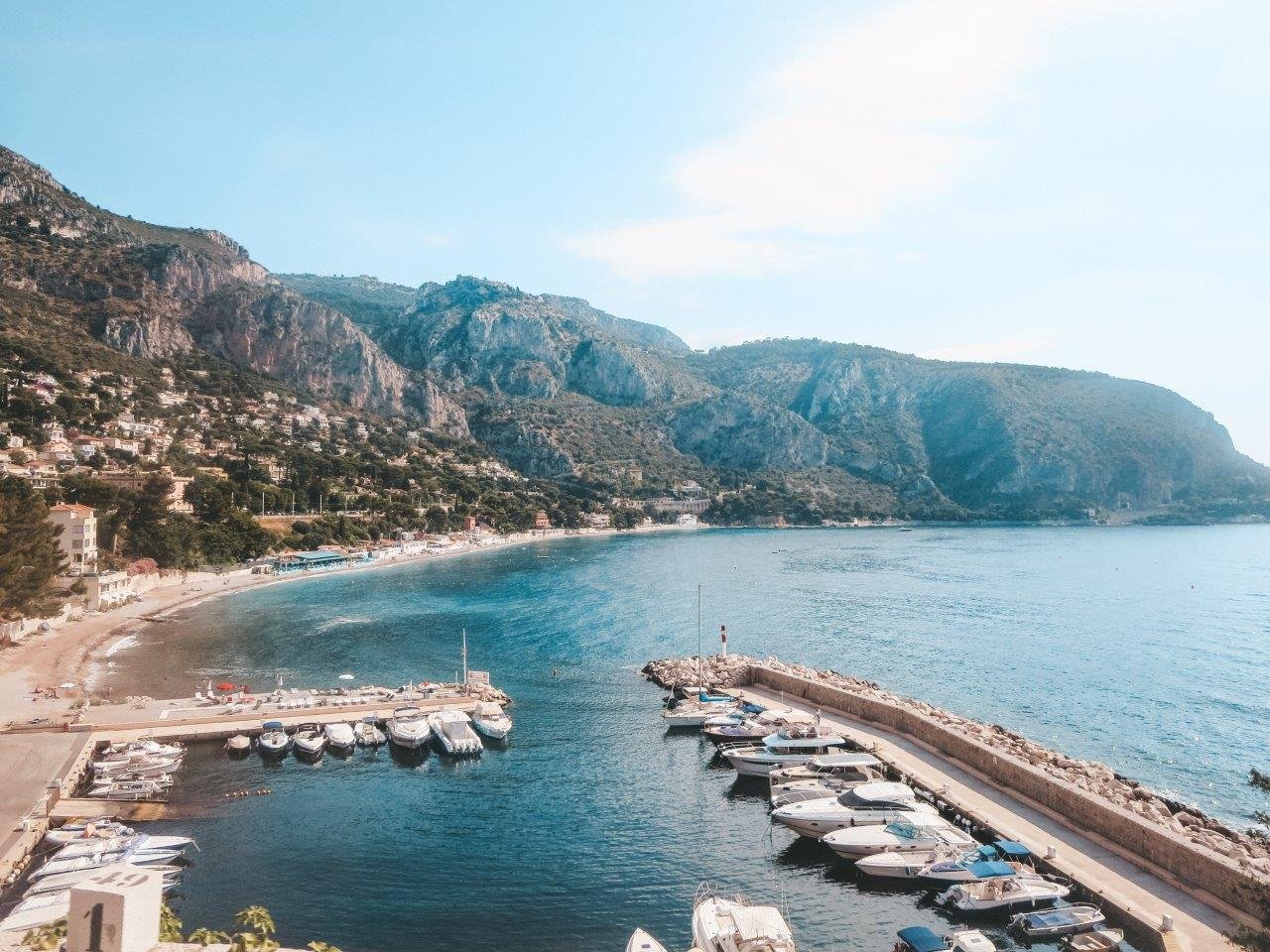 Le Château de Nice
Just above my sunset ledge, a gruelling set of stairs awaits those willing to fight the sweat and heat. The notes of an accordion greeted us at the top and proceeded to serenade us as we stared down over a beautiful Nice in front of us.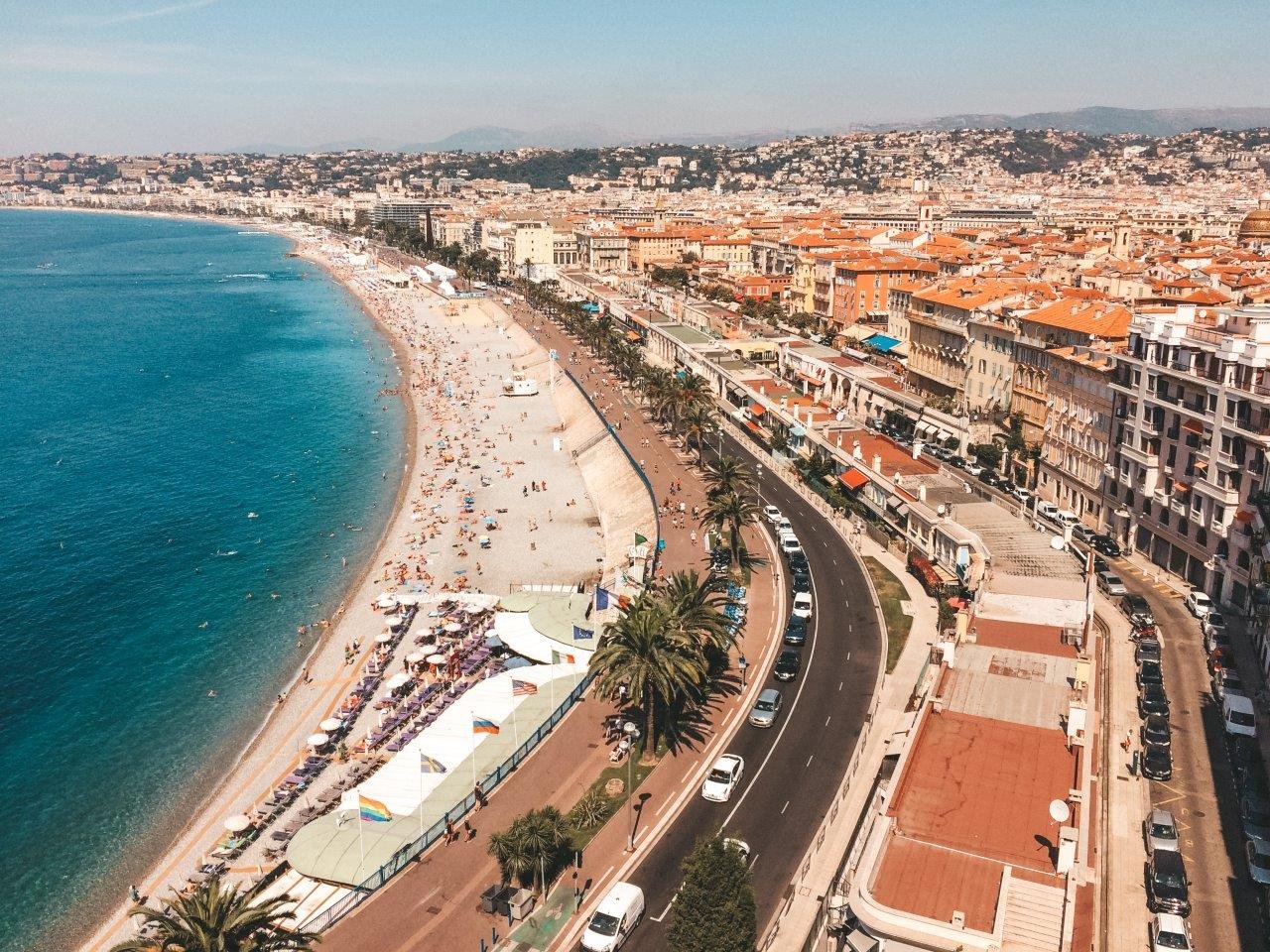 Old Town Nice
I spent a piping hot morning getting lost in the winding little streets, no map required. Picking turns as I saw them, Nice Vielle Ville is an enchanting place to explore. Stop in at Love Bio for delicious ice cream bowls that are bigger than your head!
Place Massena
This was the spot where, on Bastille Day in 2016, there was a terrorist attack. It was a moving experience to wander through here. I felt very, very safe in France – there's a high number of military and police officers walking around in groups of 4 with machine guns always on the lookout for potential trouble. I spotted them all over the country: from the secluded halls of Mont St Michel Abbey to the Notre Dame in Paris to the square in Avignon and now here wandering all over Nice.
Nice Fruit & Flower Market
One of the most well-known features of Nice is the daily fruit and flower market that runs every morning. If I lived here, I'd surely be buying all my daily needs here in the mornings – you can't beat farm-to-table foods.
On my last day in Nice, I wandered through with Kate and Bianca from my hostel, which led us to Les Ponchettes, a sweet little cafe for petit dejeuner with our own tubs of nutella for our croissants. From where we ate, we could watch all the locals (and the tourists) picking up goods and sampling treats from the market!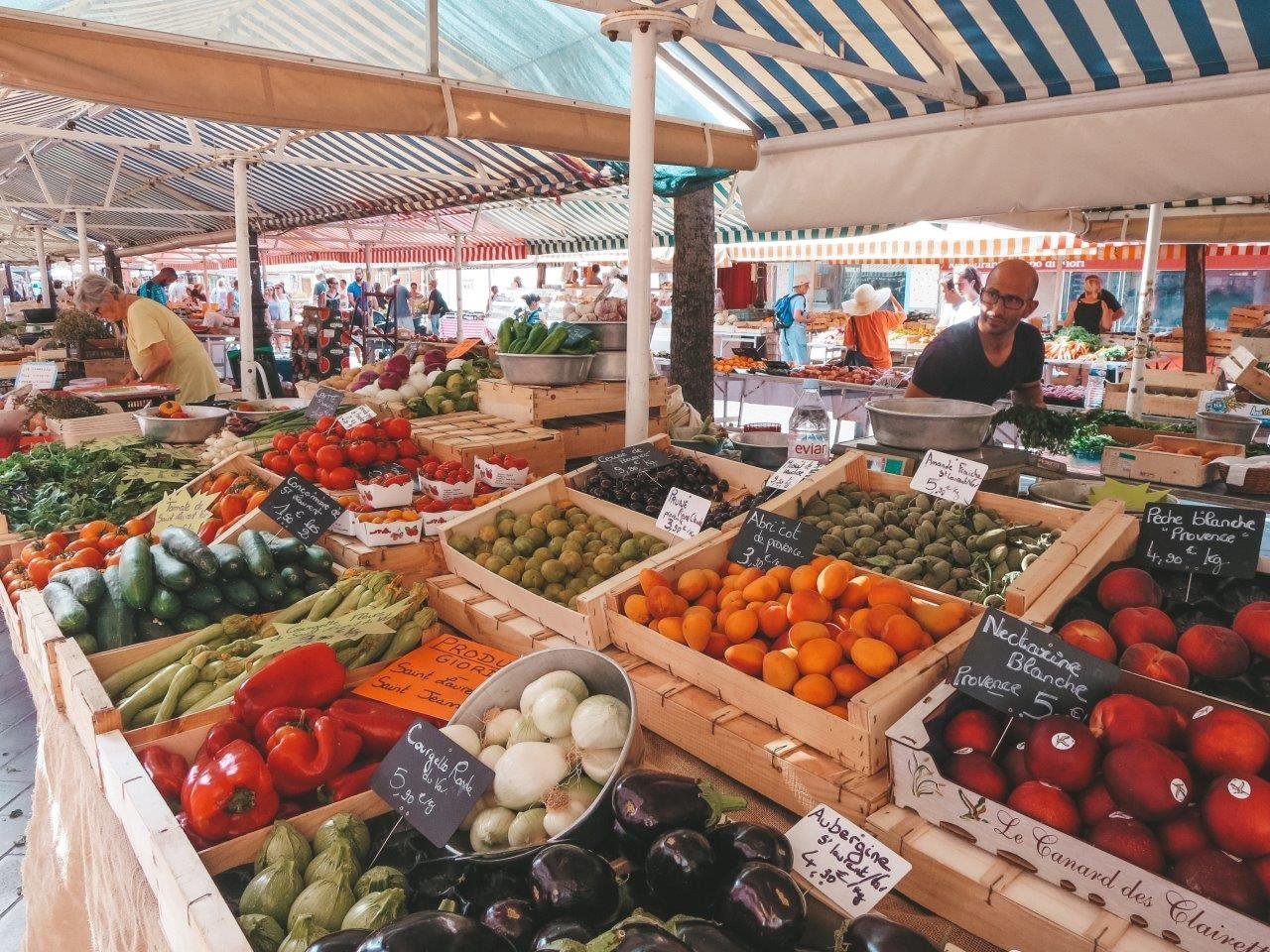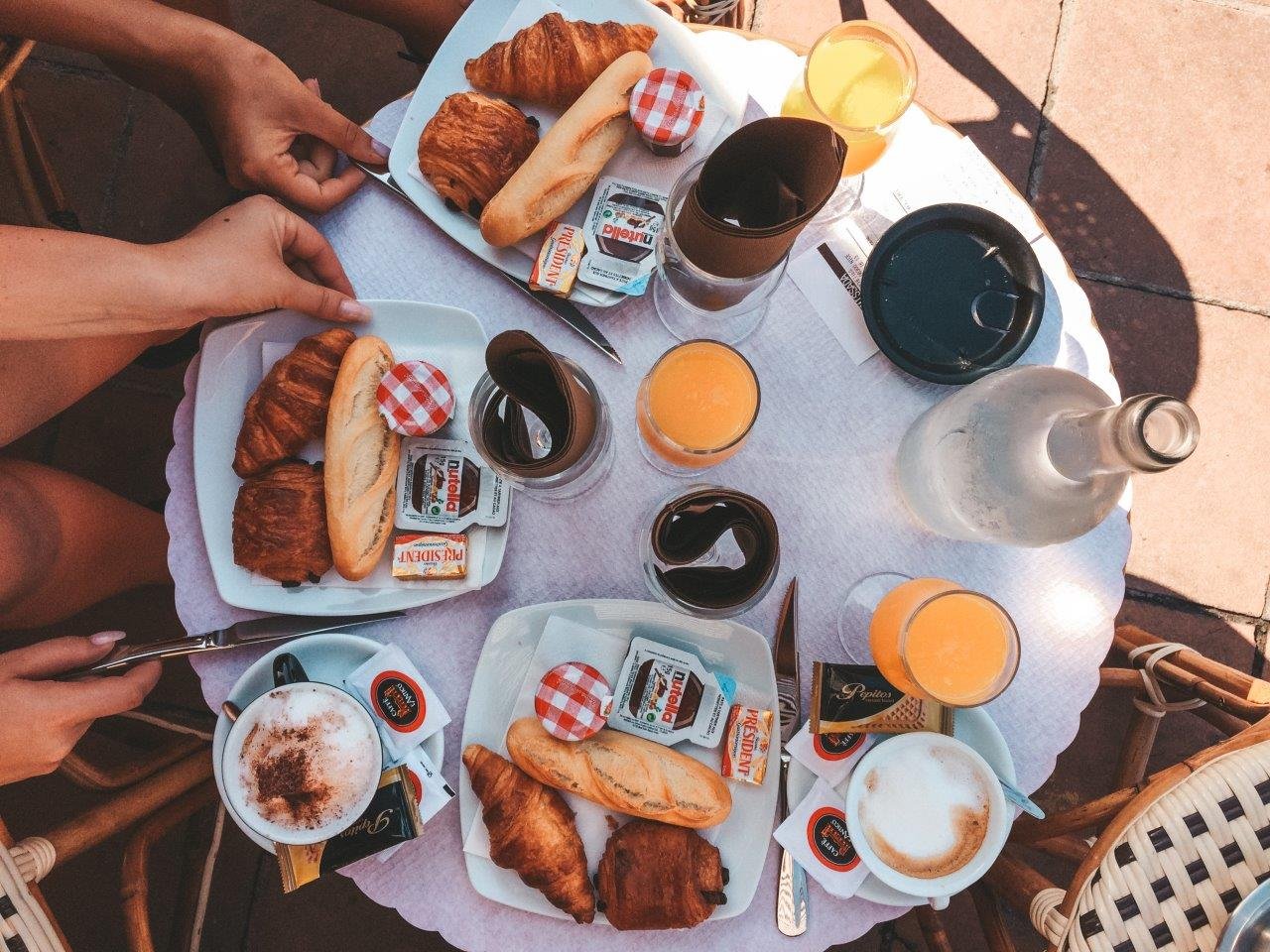 5 Must-Do Day Trips from Nice, France
Click on each photo for five stunning day trips that are easy to get to from Nice and absolutely not to be missed!