Hallstatt is Austria's truly quintessential fairytale town. The moment you arrive, you feel as though you've stepped into a picture-perfect postcard, where idyllic streets, quaint houses and absolutely breathtaking landscapes make you feel as though there's a touch of magic around every corner. I visited Hallstatt on a very wintery day - it snowed heavily as the train chugged in from Salzburg and the visibility on the ferry crossing the lake was very limited, so when the skies parted in the early afternoon showing off the magnificent mountain surrounds blanketed in fresh white snow, it was surreal.
---
How to Get to Hallstatt
I live in Salzburg, and so arrived by train from there. However, arriving from Vienna is very similar, as in both cases you need to switch trains at Attnang-Puchheim and then take a 45-minute train the rest of the way to Hallstatt. The train station is across the lake from the town, but a convenient little ferry (€7 per person round-trip, cash only) aligns with the train schedule and ferries passengers back and forth on the 15-minute crossing between the train station and the main harbour in Hallstatt.
---
Things to Do in Hallstatt in Winter
Visiting Hallstatt in winter is different than in the summer (which I got to come back and see in July!) but so magical and charming with thick snowflakes falling gently across the town. Here's what I got up to during my day in Hallstatt:
1. Enjoy the view of Hallstatt as you cross the lake on the little ferry
---
2. Wander the idyllic streets
---
3. Take in the views from Pfarrkirche Mariä Himmelfahrt and spot the little cemetery
---
4. Gaze in awe at the famous postcard view at the Aussichtspunkt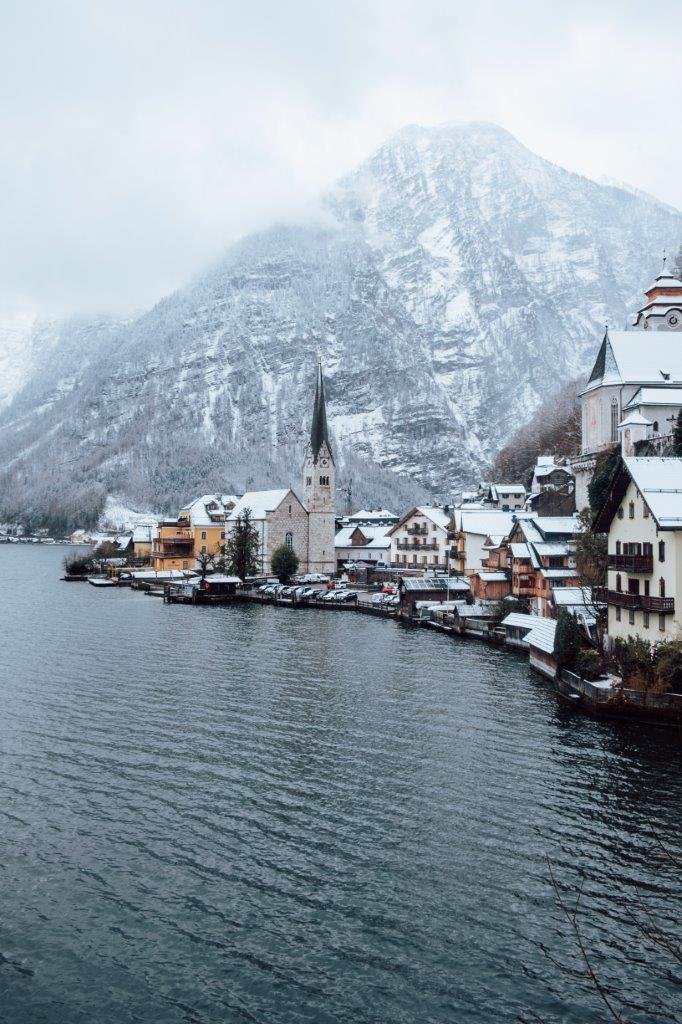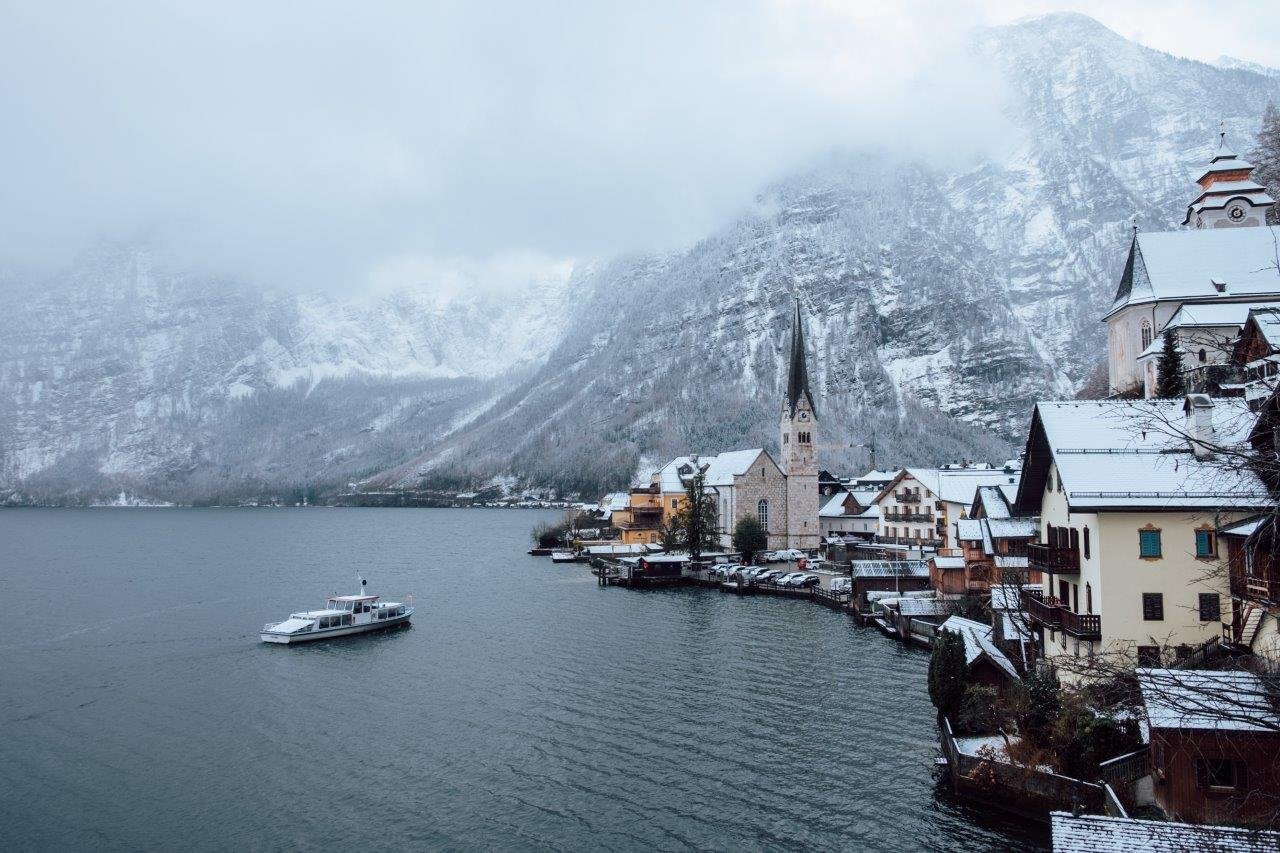 ---
5. Wander through the Marktplatz, the heart of the town
---
CHECK OUT MY VLOG OF HALLSTATT HERE!
---
PIN THIS POST TO REFER BACK TO LATER!