On my way back to Canada from a week-long escape to Cyprus, I stopped over in Frankfurt for a 23-hour layover. Frankfurt is one of the most highly traveled to airports given its central location in the heart of Europe and connects travelers from across Europe, North America, Africa and Asia. During my layover I also hopped on a train to go visit Luxembourg, but here is my guide to things to see in Frankfurt on a layover and how to spend the night in Frankfurt International Airport!
---
Arriving in Frankfurt
Once you've landed you're going to need to look for passport control. Follow the exit signs to get to the border guards. If you hold an EU or UK passport, you can scan your passport and they'll take an automated photo to match you to your ID. If not, you'll need to go have a conversation with a border guard, but these tend to be brief and quick.
---
How to Get to Downtown Frankfurt from the Airport
The S-Bahn travels directly from Frankfurt Airport to Frankfurt Hauptwache, which is where you're probably going to want to head if you're doing the touristy things. A one-way ticket from the airport into town costs 4,80 euro which can be purchased right at the train station in the airport; just follow the signs for domestic rail.
---
Things to See in Frankfurt
Wander through the Aldstadt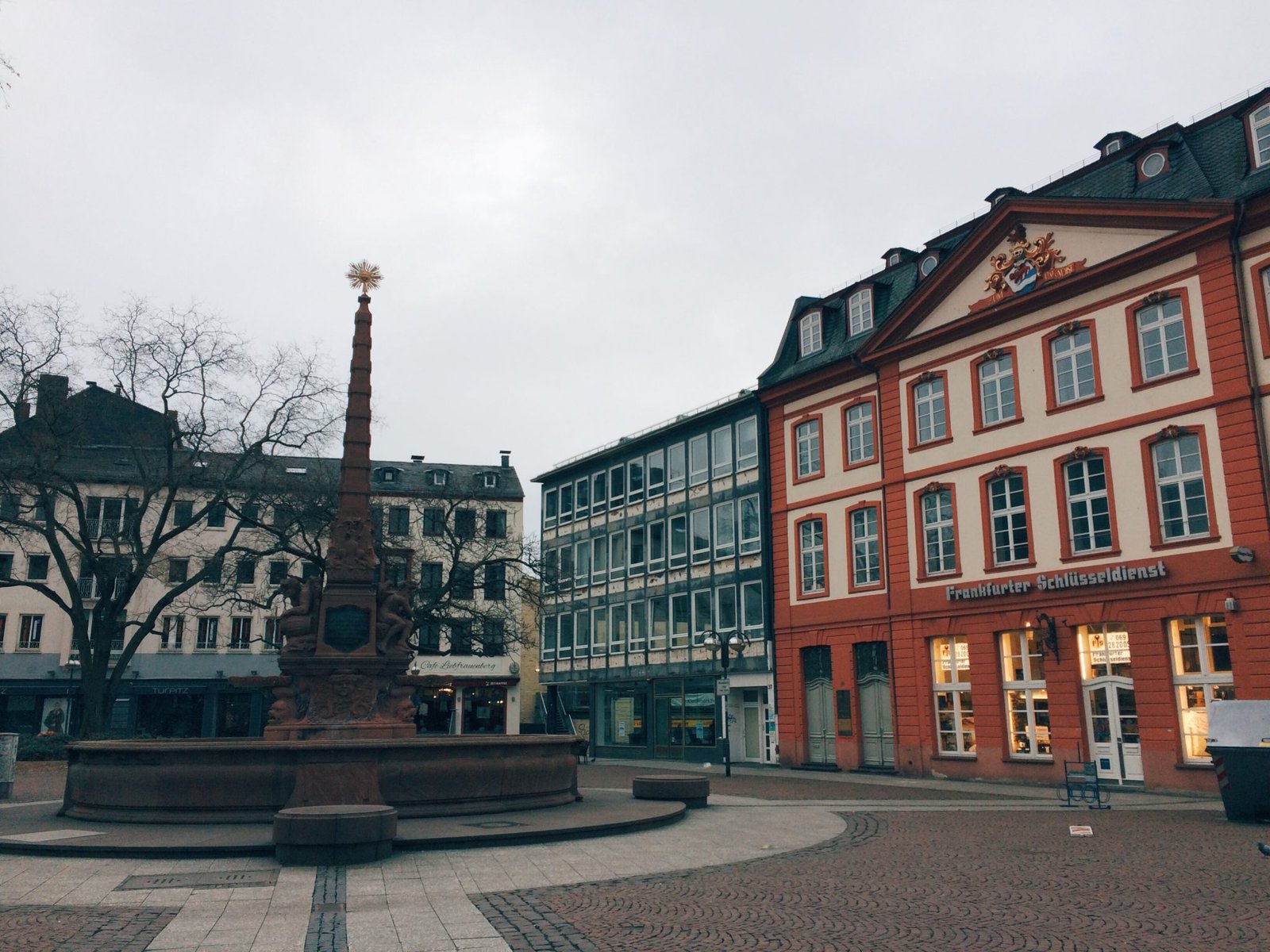 Explore Romerburg Square with pastel German-style buildings
Check out the impressive Dom Cathedral
Nearby, stop in at a bakery,full of delightful-smelling pastries. They're in abundance; every street corner has one just waiting to entice you in.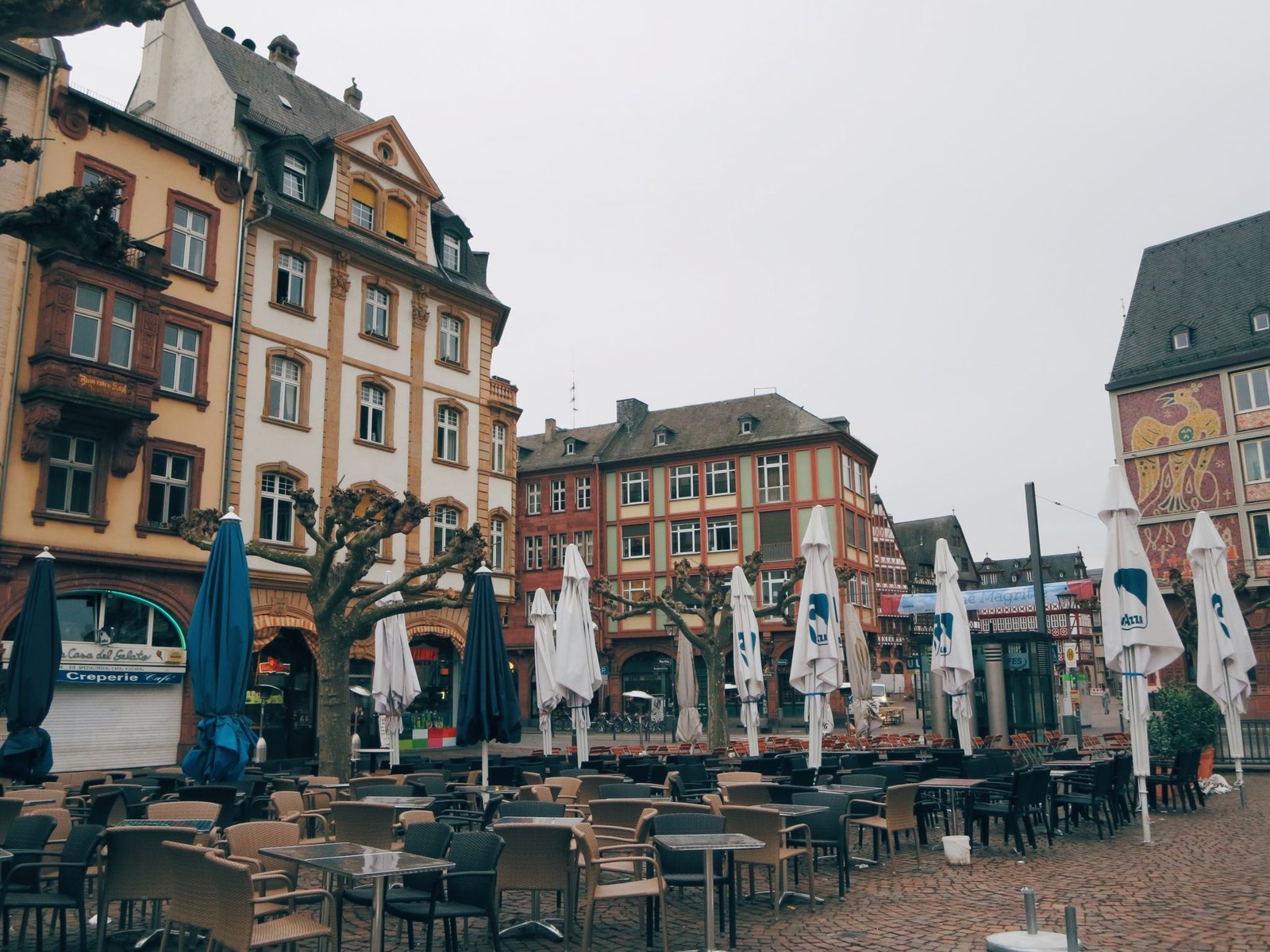 ---
How to Get to Frankfurt Airport from Downtown
From the Hauptwache, take either S-Bahn 8 or 9 to get directly back to the airport. The trip takes about half an hour, so give yourself plenty of time to get back through security and find your connecting flight.
---
Spending the Night at Frankfurt Airport
Although it has the airport layout is a bit confusing, there are quite a number of benches dotted throughout the gates where you can sleep. I suggest sleeping outside of the gates where there are spacious and comfortable sleep-like benches near the information desk just before you go through security. Frankfurt Airport does also have a number of showers throughout A, B and Z terminals, although they're only in operation between 6am and 11pm.