One of my favourite things to spend a weekend doing while living in Europe is to take a train somewhere for the day and just wander around a new city or town, discovering the pretty streets and finding wonderful little spots to visit, photograph and enjoy.
Now that I'm currently living in Salzburg, I've made it my mission to spend as much time getting out around the country to visit as many spots as I can, exploring the different areas and finding the best places along the way.
An easy day trip from Salzburg - just over an hour by train or by car - is to Linz, the third largest city in Austria (behind Vienna and Graz). Known for being a social and tech industry hub, Linz sits on the Danube River and is only 30km south of Czechia, up in the northern part of Austria. It's situated about halfway between Salzburg and Vienna, making this an easy day trip from either direction.
While I didn't find a whole lot of touristy stuff to do, here's three things I enjoyed during my morning there. I highly recommend combining your time in Linz with a trip out to Kremsmünster Abbey which is just forty-five minutes away by train and then you can have a full day of exploring.
---
New Cathedral
Also known as the Church of the Immaculate Conception, this cathedral actually, which opened in 1924, happens to be the largest in all of Austria, with a seating capacity of 20,000! The best known part of this church is all the stunning stained glass windows depicting the history of Linz.
---
Old Cathedral
Much smaller and tucked away in a small street in town, the Old Cathedral offers a cozy and beautiful interior. Completed in 1669, it's also known as the Church of Ignatius.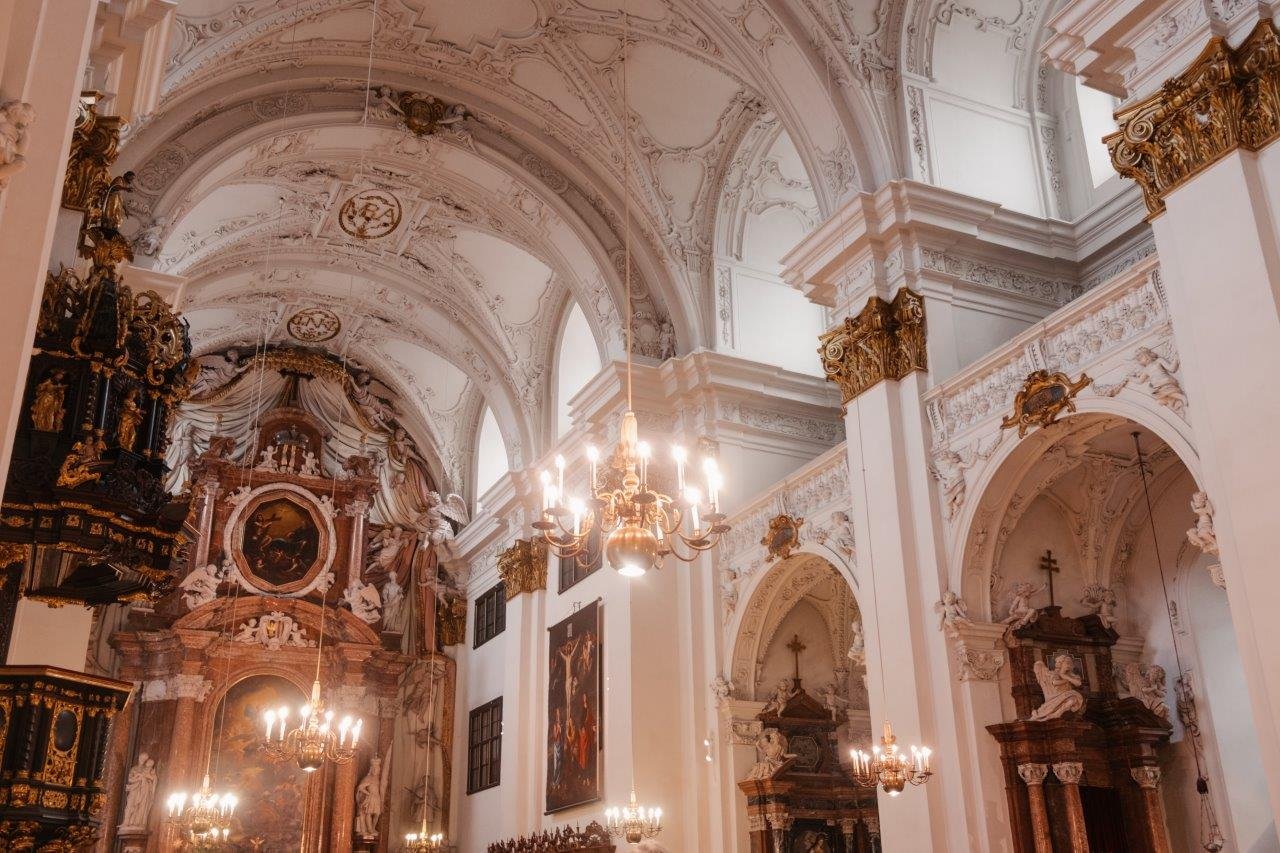 ---
Danube River
The city sits right on the Danube River, which is the second-longest in all of Europe! Linz is built up on both banks and there are long walking paths along the river with plenty of nice little viewpoints over the city to spot as you go.
---
CHECK OUT MY VLOG OF LINZ AND Kremsmünster Abbey HERE!
---
PIN THIS POST TO REFER BACK TO LATER!