The Coromandel is a beautiful peninsula near to Auckland and thus popular with city-livers keen to escape into the countryside. There's plenty to do and explore here.
We spent a week taking it slowly around the beautiful area. Named for the town of Coromandel on the western coast, this peninsula is best driven on the perimeter on state highway 25. There's plenty of little roads and towns to venture into from this main route.
Here's eleven things we did while exploring!
---
Karangahake Gorge
Karangahake Gorge is an abandoned gold mine, which was as endearing as it sounds. The area is chokka full of old tunnels, walkways, ruined rail lines and abandoned buildings that the Department of Conservation now manages and has made available for exploring. A torch is a must for this track, otherwise you'll be plunged into darkness as you tiptoe down the tunnels.
Old brick walls point out where a prosperous, thriving business once stood tall and proud in the late 1800s and early 1900s, with abandoned railway carts and other machinery dotted around. It's fascinating.
---
Opoutere Beach
This beautiful spot is a wildlife reserve and thus home to plenty of nature and birds. We camped here in the parking lot for the night in our van where there's a free campground and awoke to the sun streaming through the beautiful pine trees. The beach is home to pure white sand and windswept dunes, and more likely than not you'll have the place to yourself.
---
Paku Hill
At the edge of the sleepy and gorgeous little coastal town of Tairua, Paku Hill, a 7 million-year-old extinct volcano, sits jutting out into the ocean. Drive most of the way up and then climb steadily up to the summit for the last twenty minutes to take in 360 degree views of the entire coastline.
---
Hot Water Beach
Theoretically, if you come at the right time of day, you can dig your own hole on the beach here and enjoy warm water heated from the volcanic activity way down beneath the surface. We clearly did not come at the right time. At least the sun going down over the beach was stunning!
---
Cooks Beach
This tiny little town near Hahei emits very little light pollution, so when we made the decision to camp here for the night, we were treated to a most colourful sunset and then a spectacular evening of star-gazing where we tried our hand for the first time at astro-photography!
---
Shakespeare Cliff
At the end of Cooks Beach, a scenic drive up to Shakespeare Cliff gives beautiful coastal views. Worth stopping at if you're in the area for a lovely ocean panorama!
---
Cathedral Cove
This is one of the most well-known stops in the entire Coromandel and for good reason. The walk to get there is brief and easy and the views along the way are delightful. When you reach the cove itself - most famous for being the filming location of Cair Paravel in Narnia - you'll be rewarded with stunning rock faces, pure white sand, lapping water in a sheltered cove and plenty of spots to get a bit of sun and take some beautiful photographs.
---
Otama Beach Swing
This white sandy beach has an awesome rope swing that looks out onto a massive expanse of ocean and sand; perfect for some beautiful photos and for a relaxing swing as the sun goes down!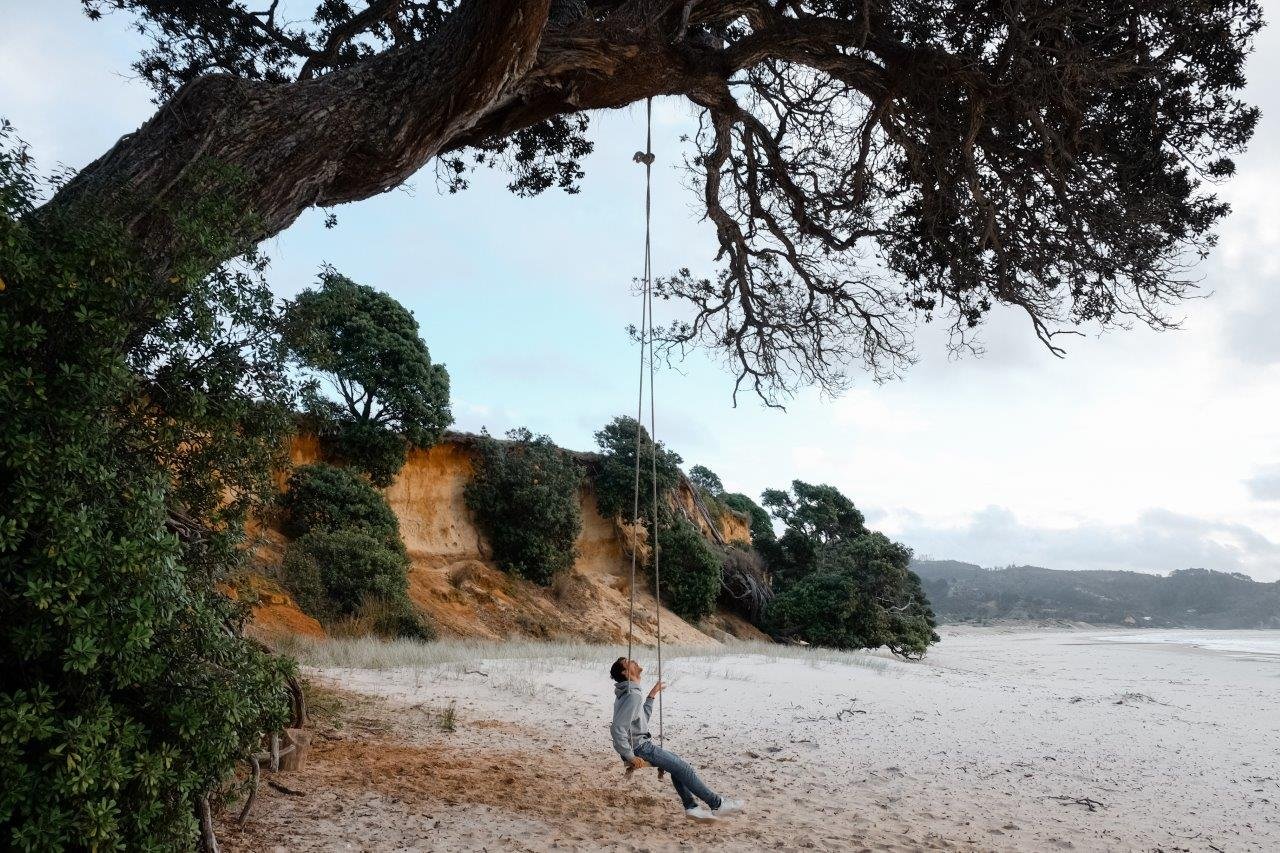 ---
Waiau Falls & Kauri Grove
On the way down from Coromandel town to Thames, there's a nice little add-on to do by taking the road up to Waiau Falls. Spot the pigs running amok on the road (drive safely!) before taking a short walk down to the pretty pool at Waiau Falls, perfect for a summer dip. Just a bit further on, there's a 1/2 hour walk through a grove of beautiful kauri trees.
---
Ngarimu Bay
If you're lucky, on your drive, you may spot dolphins jumping just off the coast! They like to hang out in The Coromandel 🙂 Plus, Ngarimu Bay has a Little Free Library where you just might find a great read for your roadie.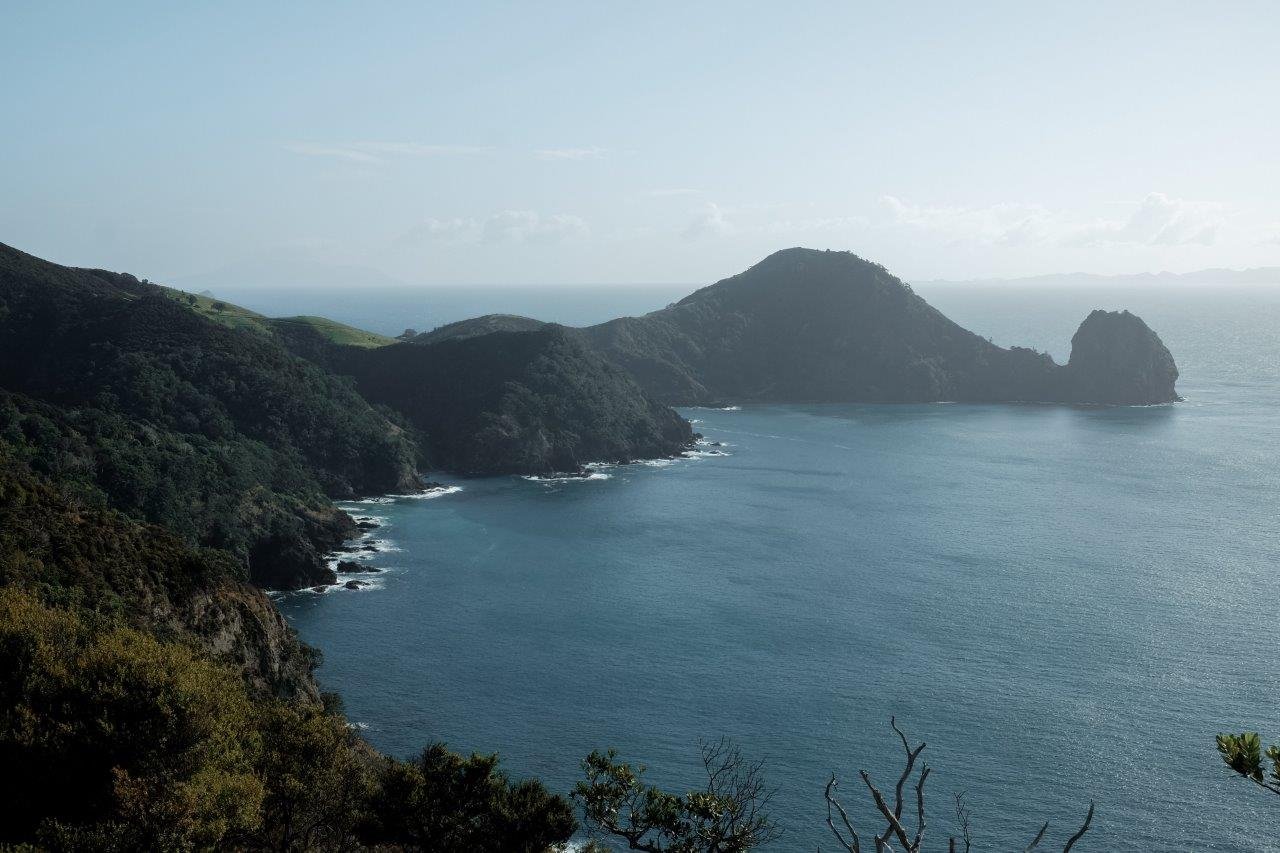 Pin this post to refer back to later!