On our quest to see as much as possible in The Coromandel, a nature-full peninsula just east of Auckland, we came across the Otama Beach swing. Otama Beach itself is a beautiful beach - wide and expansive providing plenty of white sand to dig your toes in and run along in a sheltered ocean cove.
But the best part was by far the swing; it's even got it's own location pinned to Google Maps so it's super easy to find! We spent a wonderful evening lazily swinging back and forth, watching the sun make its way toward the horizon line.
Enjoy this collection of photos - for me, they invoke a sense of peace and happiness.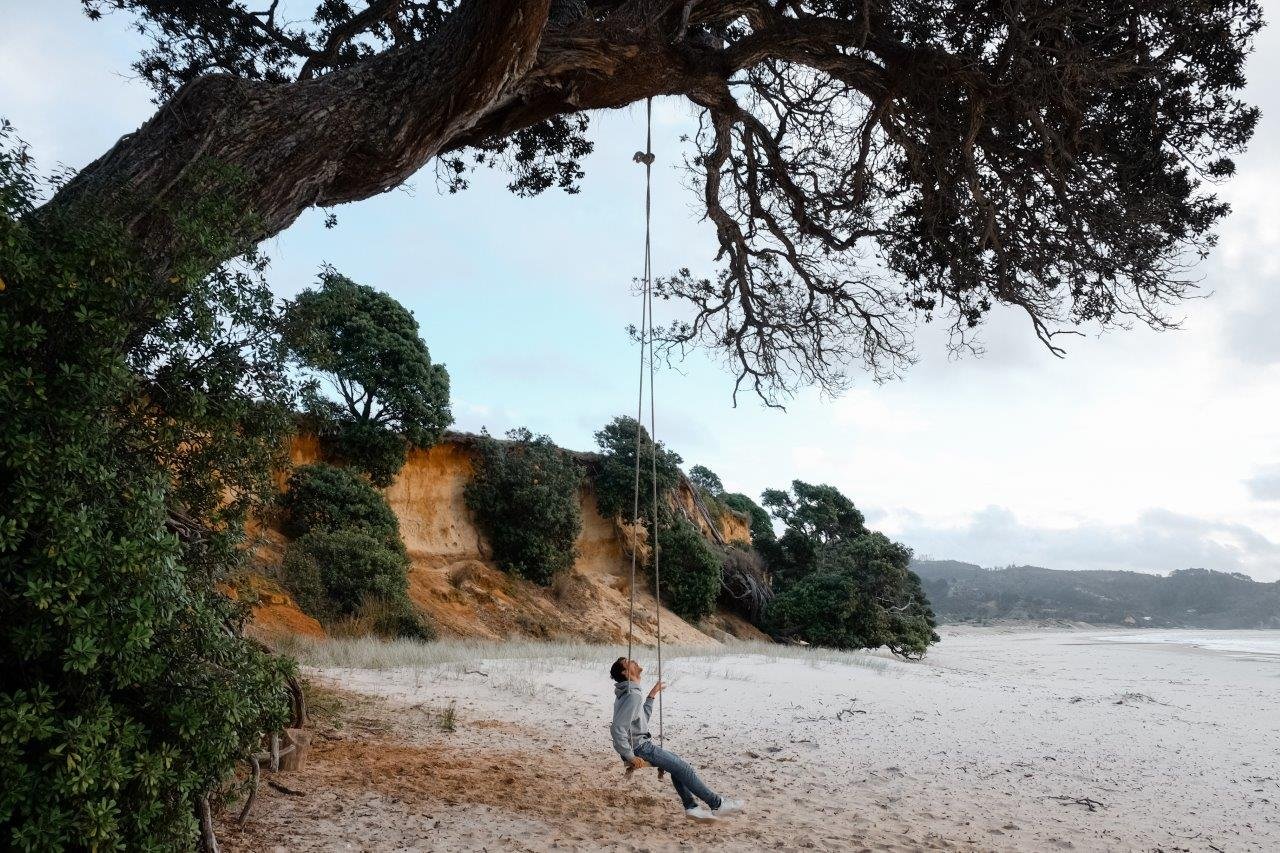 ---
Pin this post to refer back to later!