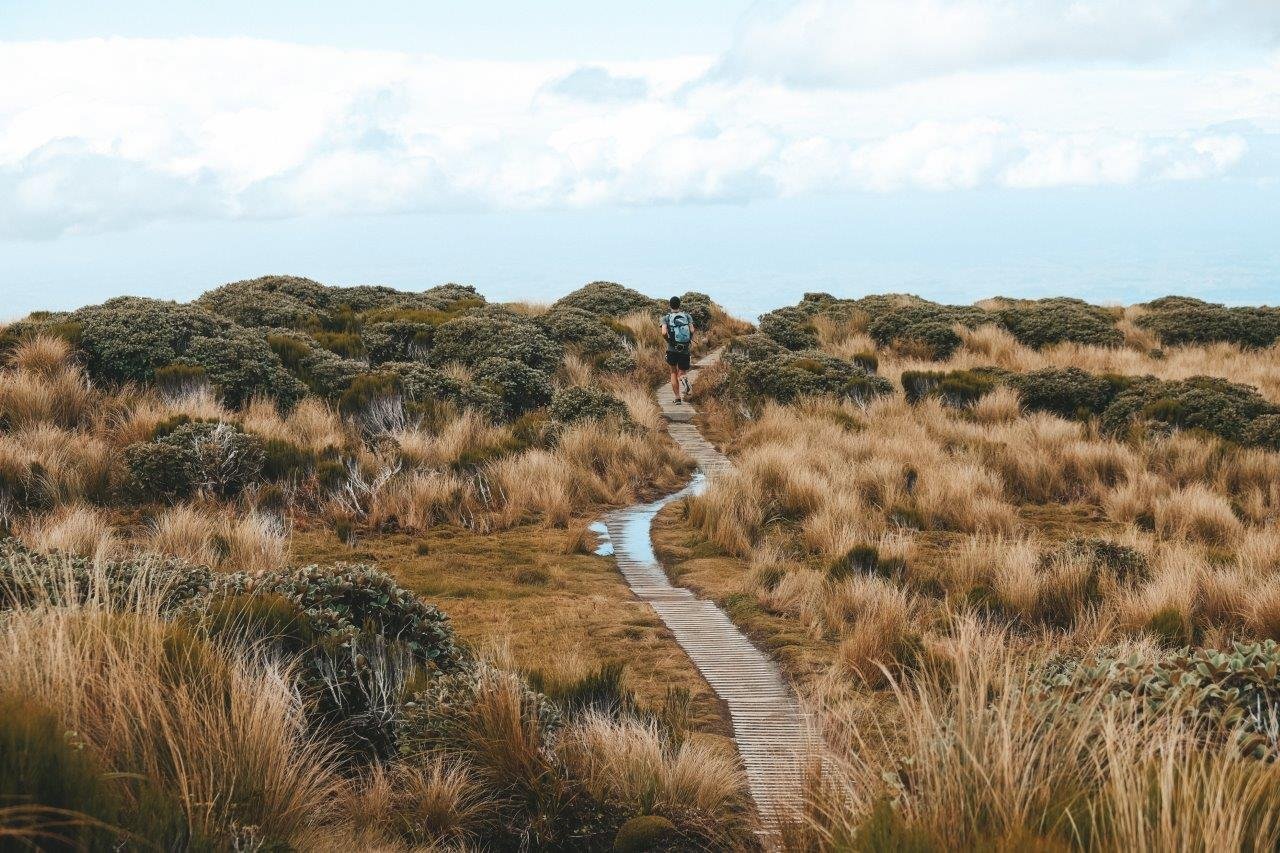 Pouakai Tarns is one of the most well-known hikes of the Mount Taranaki region in Egmont National Park. If you do a quick Google search, you'll see incredible photos of Mount Taranaki reflected in the tarns at all hours of the day - from gorgeous sunrises to snowy days - and it makes you want to definitely not miss this spot!
We even encountered a group of tourists in jeans with bags of picnics who thought the lake was just off the road! Not quite!
The tarns are actually deceptively small - photos make it out to be a massive lake with a wonderful reflection - but it's actually quite a small little pond that, if you're lucky on a clear day, provides a cool view. We were disappointed by this, not aided by the fact that, even though it was a sunny day, Taranaki insisted on remaining well and truly hidden behind the clouds.
Thankfully, the hike itself was actually awesome - mostly boardwalked and beautiful in the sunlight when it filters through the trees!
POUAKAI TARNS HIKE DETAILS
When: year-round, but be wary of snow and ice at the top in winter months - however, this is definitely suitable to hike in wet seasons as the majority of the trail is boardwalked!
Where: Egmont National Park in Taranaki
Difficulty: intermediate
Length: 4 hours to do the 10km roundtrip from the parking lot to the tarns just past the Pouakai Hut
Directions: the hike up to the tarns starts at the end of Mangorei Road at the base of Mount Taranaki. A spacious parking lot with toilet facilities is at the trailhead; you'll walk a few minutes up the gravel driveway before entering the bush and the start of the trail.
Bathrooms: yes, at the parking lot as well as up at the Pouakai Hut
Public Transit: no
Pin this post to refer back to later!