Wanaka is an incredibly beautiful part of New Zealand, nestled inland in the southwestern corner. Home to plenty of beautiful outdoor activities, the town of Wanaka is the perfect place to hang out for a week and enjoy the scenery.
---
How to Get to Wanaka
I am traveling around New Zealand with a Stray bus pass that gives me unlimited hop-on, hop-off access all across the country. I took the Stray bus from Franz Josef to Wanaka along the stunning southwestern coast. This trek takes about 9 hours with must-do stops along the way at Thunder Creek Falls, the surreal Blue Pools and Lake Hawea.
Interested in getting around New Zealand on Stray? Click on the image on the right to buy the perfect pass for your trip down under!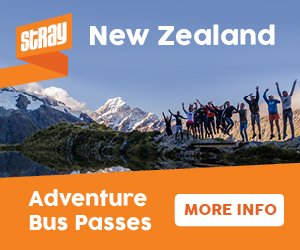 ---
Where to Stay in Wanaka
The most central hostels are going to be either Base Backpackers or the local YHA, but I really recommended walking a bit out of town and checking into the Wanaka Bakpaka. It's homey, cosy and clean. There's strong and virtually unlimited wi-fi. The rooms are spacious and the beds are comfy. Plus, the views over Wanaka and the lake are quite special.
---
Things To Do in Wanaka
Lake Wanaka
The town of Wanaka is perched on the shores of Lake Wanaka, a beautiful lake surrounded by the mountains of Mount Aspiring National Park.
That Wanaka Tree
The most photographed tree in the world lives in Lake Wanaka. You didn't really go to Wanaka if you didn't photograph this tree, which looks best in the evening glow.
Rob Roy Glacier Track
Rob Roy Glacier Track is the much quieter neighbour of the insta-famous Roy's Peak hike, both situated just outside of Wanaka. This hike is beautiful. Capitalized, bolded, underlined, italicized beautiful. Are there other ways to emphasize a word? If so, you should include them here. It felt like I was walking through the great expanses of Mordor...oh wait, I basically was. New Zealand is the filming location of the incredible Lord of the Rings films, and for good reason. I half expected a hobbit to come trundling down the path at any moment out of the fairytale scene that was spread out in front of me; I was moved to tears. Check out my detailed hiking guide here.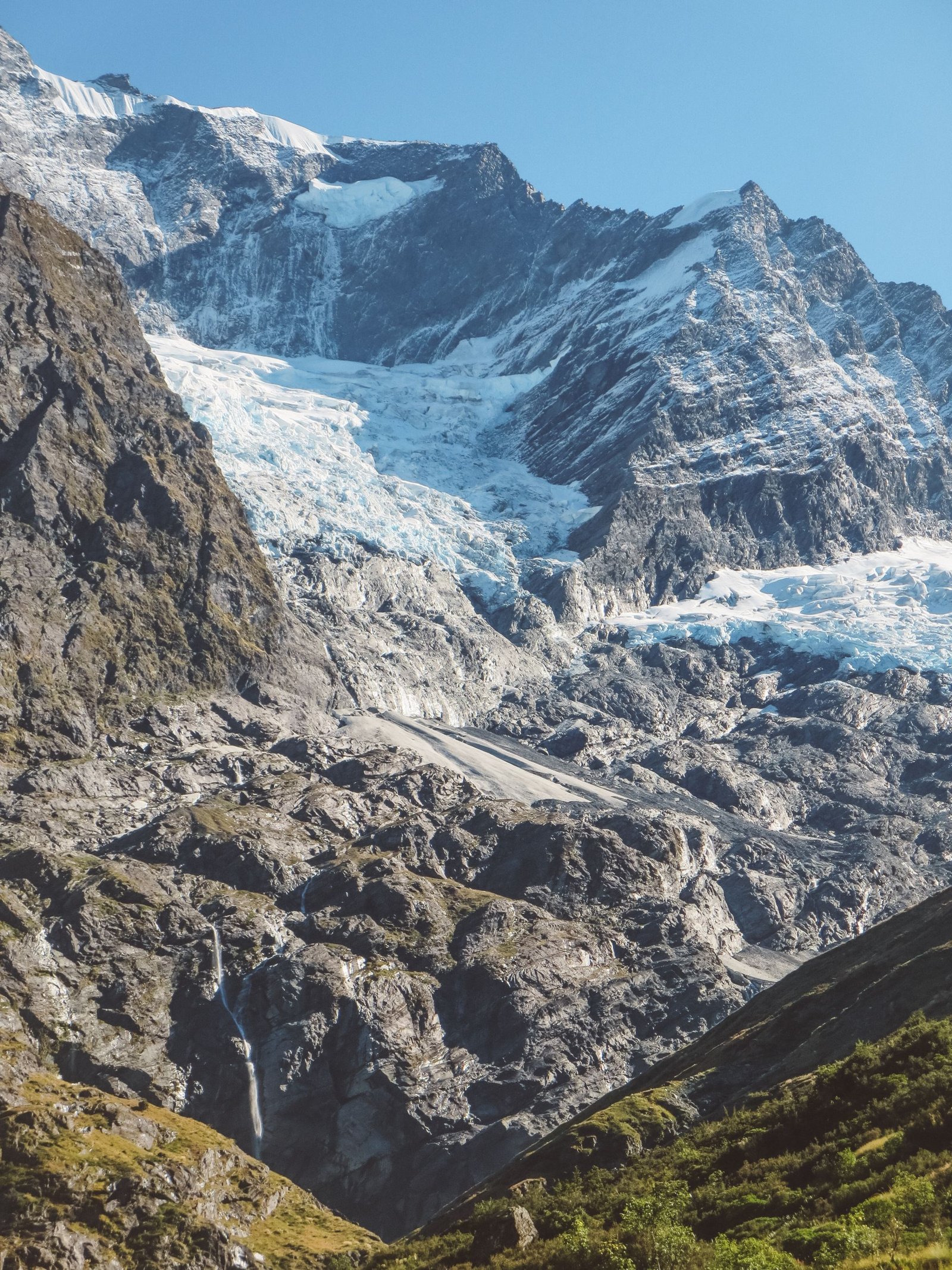 Roy's Peak
Of course, the famous Roy's Peak, the insta-famous reason why people flock to Wanaka. The view from Roy's Peak is incredible - think 360 degrees of mountain ranges, a bird's eye view of Wanaka and the stunning Rob Roy Glacier off in the distance. Yes, this hike is very busy. But regardless of what other visitors may say, it's so worth it. I highly recommend going at sunrise, mostly to beat the crowds but also because this hike is much easier to do in the cool dark than in the blistering heat as there is absolutely zero shade on this track. Check out my detailed hiking guide here.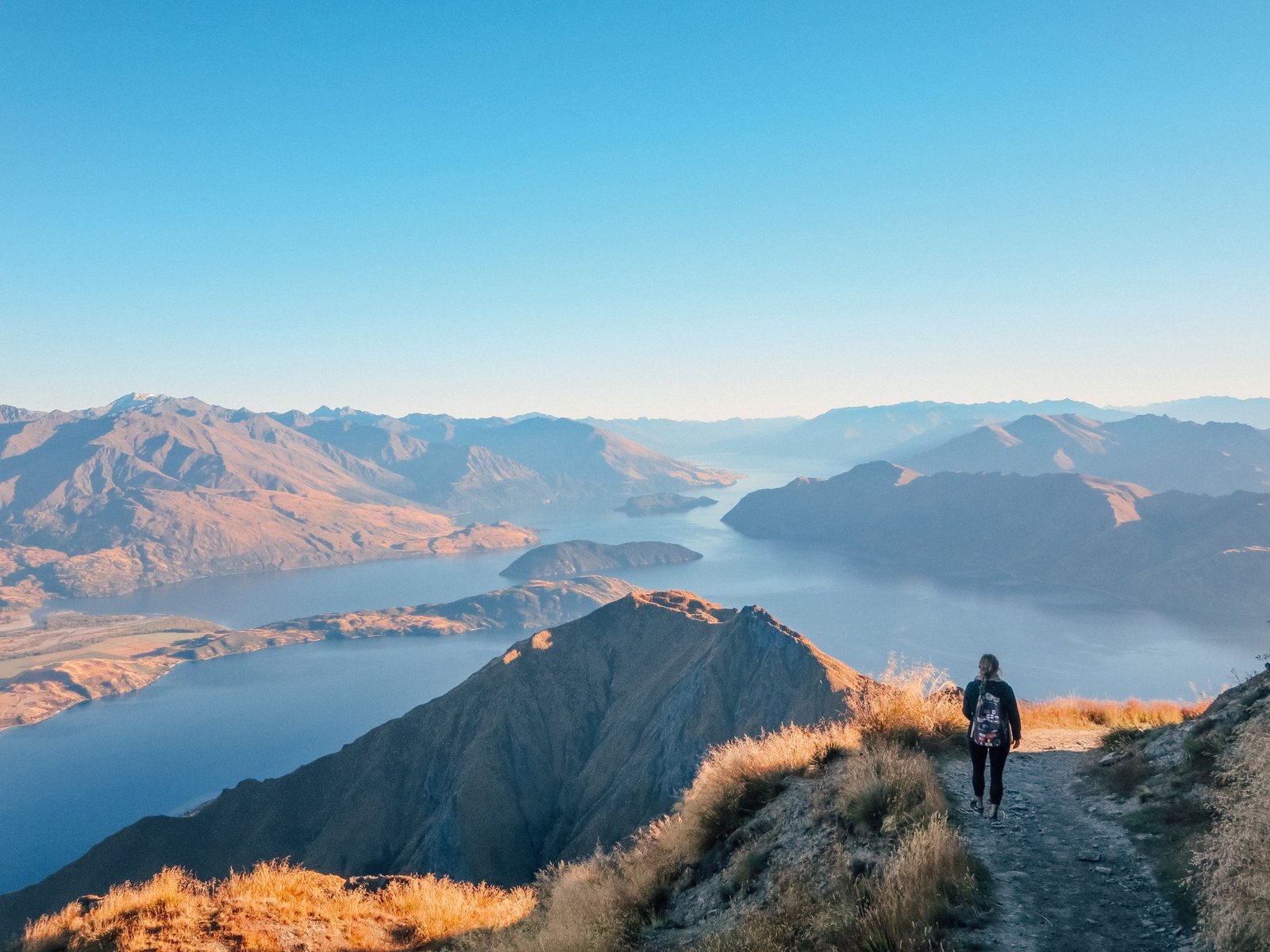 Mount Iron
For a much easier hike than the other two mentioned, head up to Mount Iron, a relatively straightforward hike that should take no more than 45-60 minutes round-trip offering a 360 degree view over Wanaka and the surrounding region.
This post includes affiliate links, which means I may receive a commission if you click a link and buy something I have recommended. It won't cost you any extra money, but helps keep this blog going!