The famous Blue Grotto of Malta is situated on the southern coast of the island, home to intricate caves, clear blue water, volcanic stalactites, fish darting in and out of the waves and a tiny little family run boat company that offers 25-minute tours of it all.
You can easily reach the Blue Grotto by car and the 74 bus runs directly and regularly here from Valletta, so it's very easy to access. Tours begin at 9am but with no set schedule, you simply show up and once there's a handful of people (I think the boats fit 6), you'll be off! Currently tickets are 8 euros per adult and 4 euros for children (free under 3), which you can pay by cash only at the foot of the boat ramp.
You'll very likely spot local fisherman perched on the cliffs above the sea, which is a sweet sight to see in itself, as well as plenty of swimmers taking advantage of the safe harbour at the wharf. Note that swimming is not allowed inside the Blue Grotto itself as it is dangerous with the currents.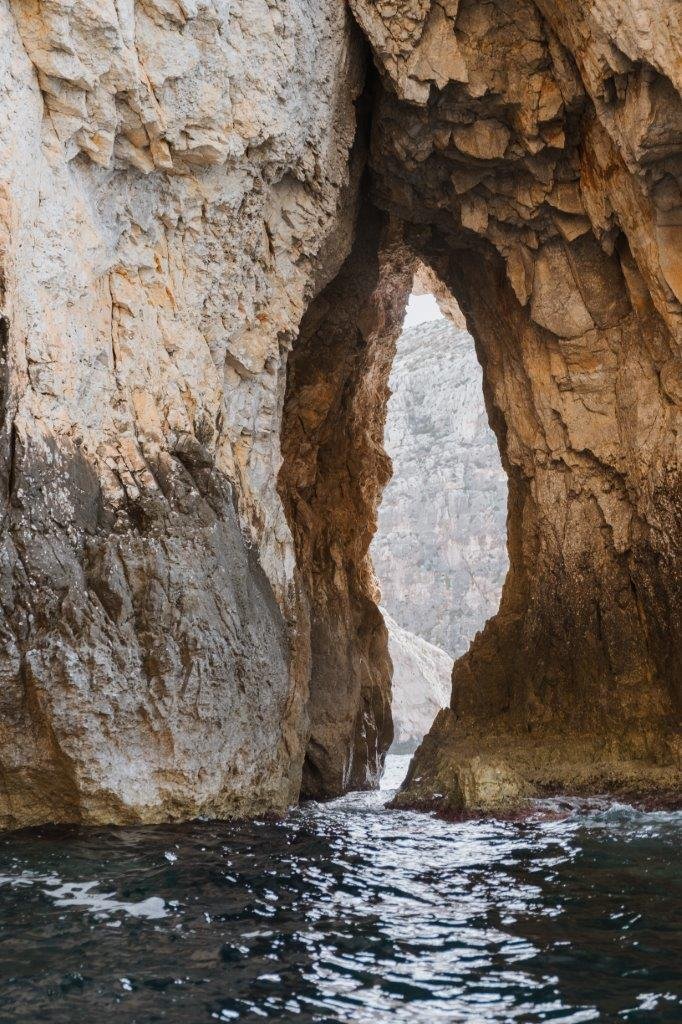 While you're visiting the Blue Grotto, be sure to stop at the Panorama View Point (right by the Panorama bus stop to which the 74 Valletta bus runs) for the most amazing view of the Blue Grotto with its arch and stunning waters.
---
PIN THIS POST TO REFER BACK TO LATER!