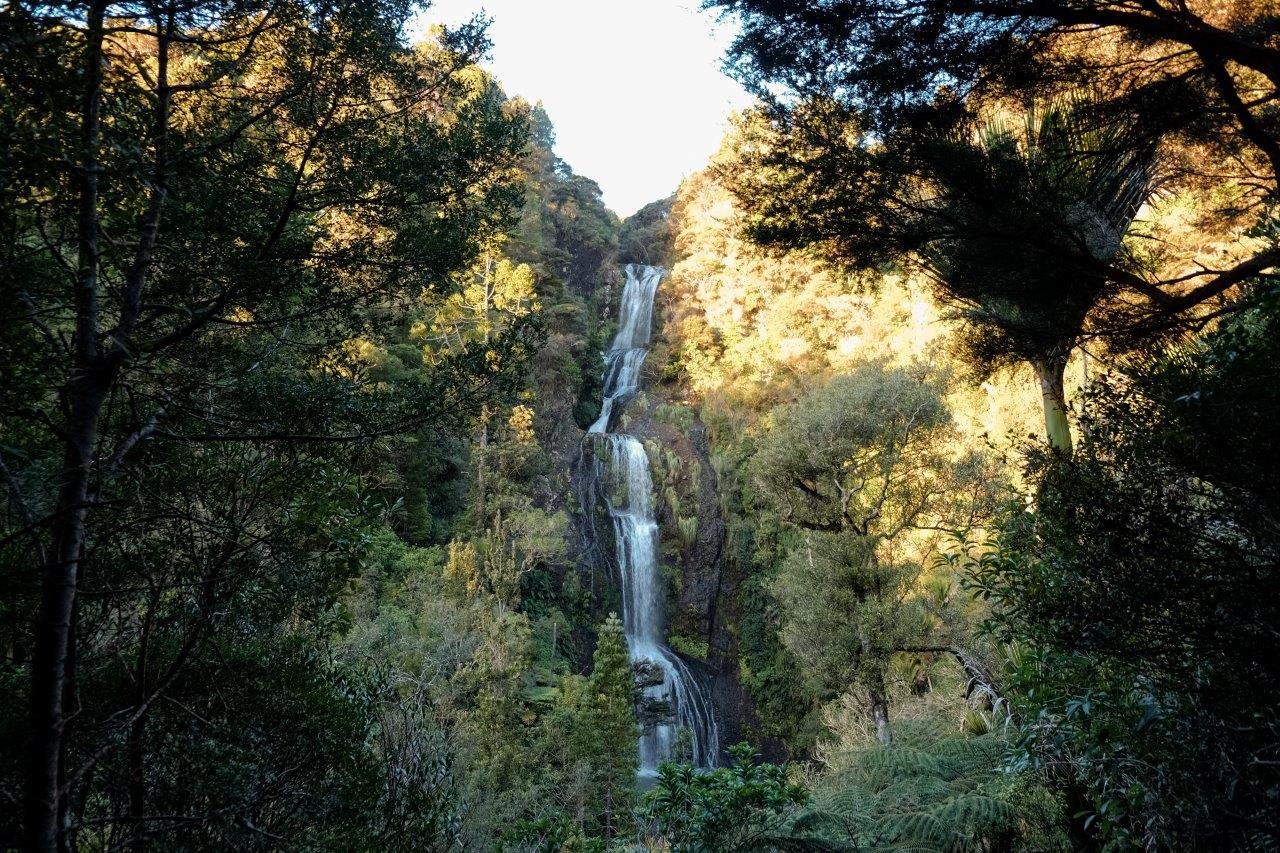 Piha is a beautiful beach community to the west of Auckland, New Zealand's biggest city and the start of most international arrivals' adventures. Piha is best known for its beautiful black sand beaches.
Nearby, a lovely half hour walk up Kitekite Falls provides for lush surroundings, incredible views across the region, a massive waterfall and even swimming holes at both the top and bottom of the falls on warm days!
We loved this hike.
KITEKITE FALLS HIKE DETAILS
When: year-round
Where: Piha
Difficulty: easy
Length: 1 hour return
Directions: at the parking lot at the end of Glenesk Road, be sure to clean your shoes thoroughly at the entrance and exit to prevent Kauri Dieback Disease. Then, follow the clearly marked signs to the base of the falls. An extra bit of effort will take you to the top of the waterfall but this last part of the track is more challenging.
Bathrooms: yes, at the parking lot
Public Transit: no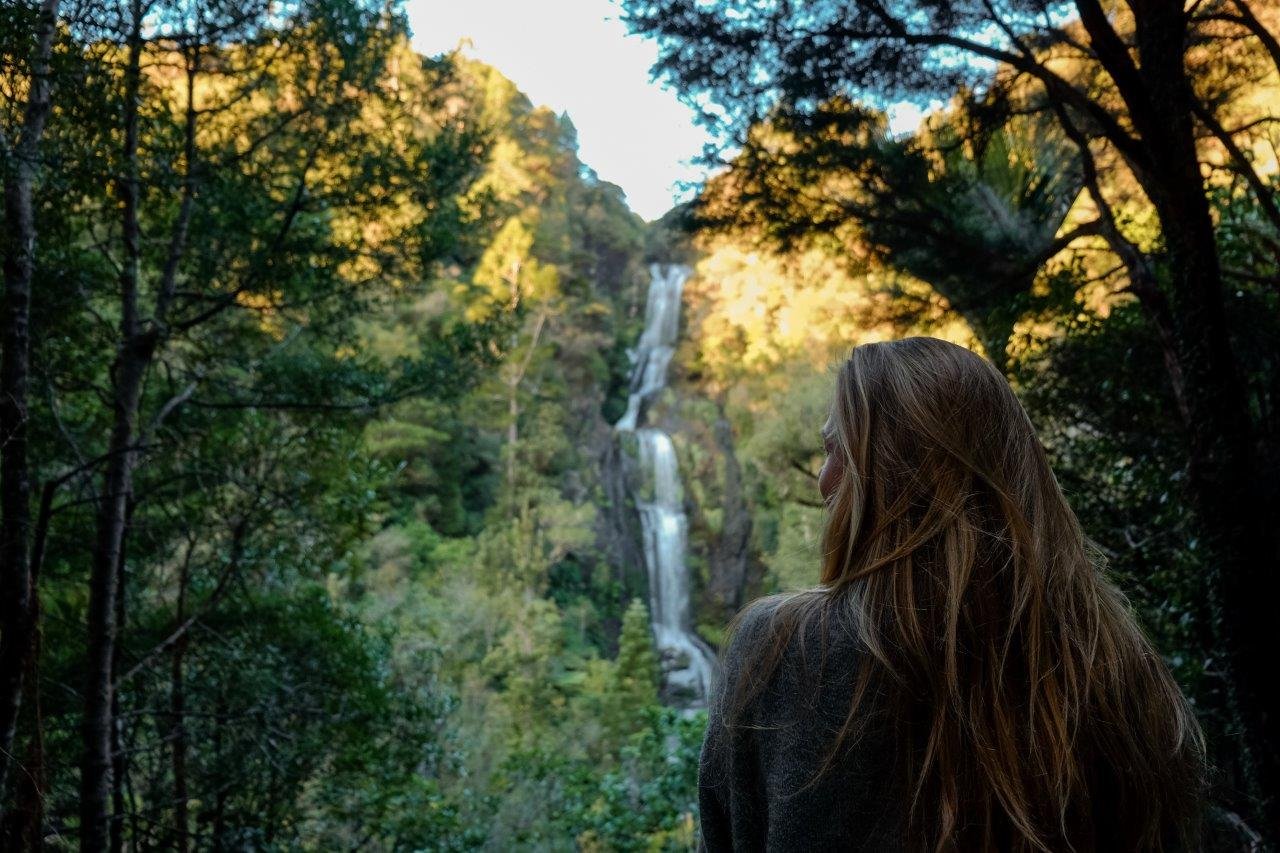 ---
Pin this post to refer back to later!