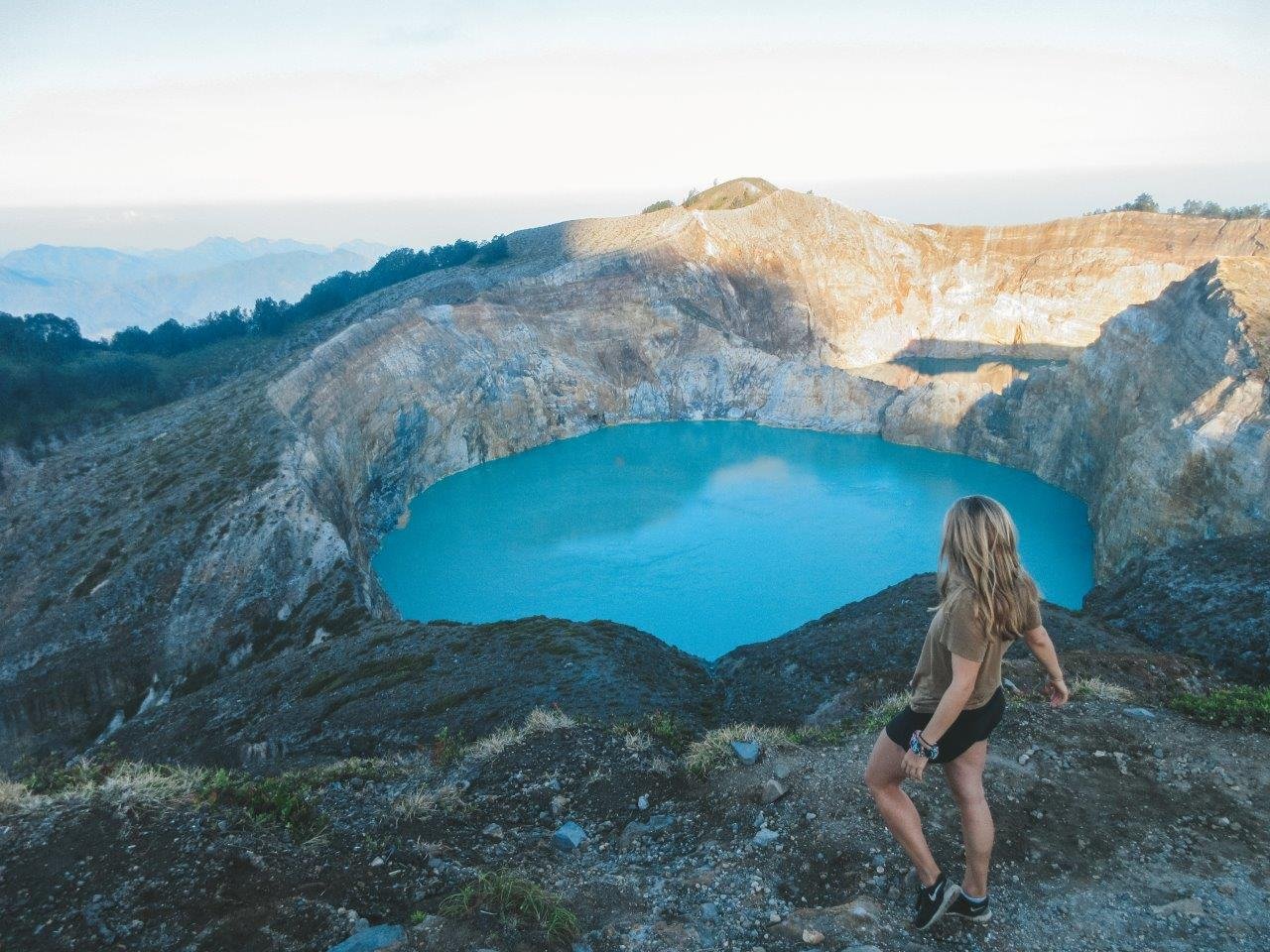 We did a multi-day driving trek to cross the island of Flores primarily to hike the famous Mount Kelimutu, a national park in Indonesia. Once we arrived to Moni, the village at the base of the volcano, getting up to the summit was our first order of business.
The route from Moni to the parking lot of Mount Kelimutu is 10km, so we decided to have a driver take us up to the parking lot and then we planned to walk back down to town. We haggled for the car down to 250,000 IDR ($23.35 CAD) for the one-way drop off trip (split between 5 of us, it seemed reasonable enough).
The entrance fee to Mount Kelimutu is 150,000 IDR ($14 CAD) per person - which is steep, especially since I heard that locals pay just 5,000 ($0.45 CAD)!
The trek was barely 20 minutes but provided stunning views of 3 brightly coloured (and slightly pungent) volcanic lakes that had made the 3-day island crossing truly worth it. To push ourselves further, we walked the 10km back to town after sunset down through local villages, jungle pathways and across rice fields passing angry dogs, plenty of surprised cows and having to cross a river in pitch-black as the bamboo bridge looked sketchy at best. Maps.Me has the exact route mapped out for you to follow with ease. Bring a flashlight if you're walking back down after sunset!
MOUNT KELIMUTU HIKE DETAILS
When: year-round
Where: Flores; closest town is Moni
Difficulty: easy
Length: from the parking lot, the well-maintained path takes just 20 minutes to the summit, so we chose to walk the 10km back to town which took approximately 2 1/2 hours
Directions: have a car drop you off at the parking lot and follow the marked trail past the volcanic lakes to the summit. Use Maps.Me to follow the jungle paths and shortcuts back to Moni; a portion of this route does include walking on the road.
Bathrooms: yes, at the parking lot
Public Transit: drivers can be booked through your accommodation to take you up to the parking lot (and back if you wish) or you can hire scooters