One of my all-time favourite drives in the world is the gorgeous Californian Highway 1, winding its way down the coast along the azure ocean through rolling sand dunes. I have laid out the perfect itinerary for a California Coast Roadtrip, stopping at all the perfect spots along the way from Half Moon Bay down to the iconic Big Sur.
---
Stop 1 - Tunitas Creek Beach
Accessible down a sand ladder, I suggest proper hiking or walking shoes to make the trek down to the gorgeous beach. If not, the views from the top are equally stunning.
---
Stop 2 - Pescadero State Beach
One of the first beaches you'll come across that don't require an entrance fee, this rocky bridge is a lovely place to feel the expanse of the coast.
---
Stop 3 - Henry Cowell Redwoods State Park
Head a bit inland to one of many California state parks dedicated to these beautiful giants and take some time to appreciate the stunning history of these trees.
---
Stop 4 - Natural Bridges State Beach
A natural rocky arch bridge stands poignantly just off the shore in and amongst the crashing waves.
---
Stop 5 - Santa Cruz
Stand precariously on the cliff edge and watch hoards of surfers tackle the waves of the harbor. Then, wander the length of the iconic Santa Cruz Wharf, stopping to hear the barking of the sea lions underneath the wooden slats along the way. Pop into the eclectic Surfrider Cafe in town for delicious burgers and milkshakes!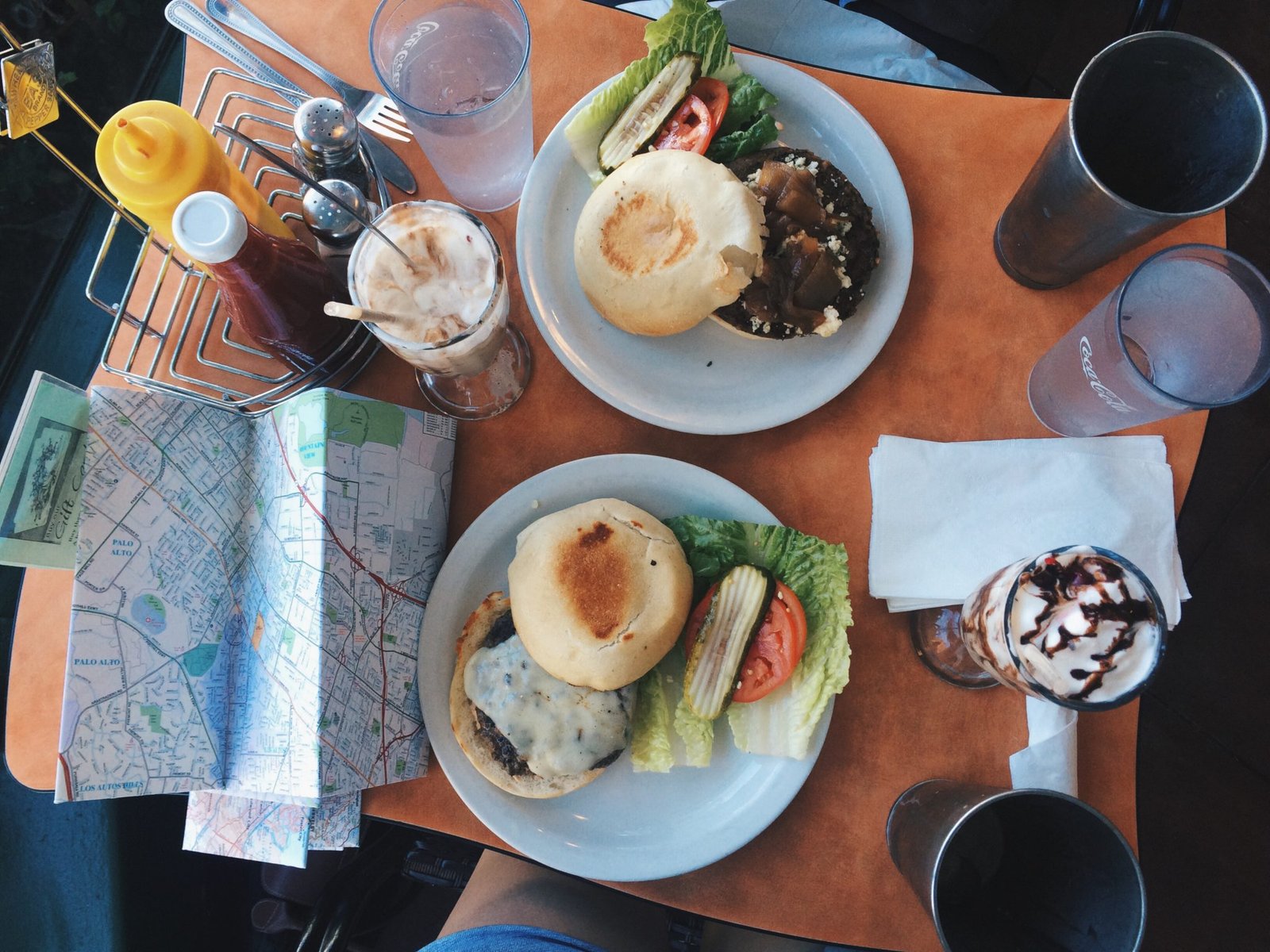 ---
Stop 6 - Capitola
The beautiful and quaint Capitola is the lower-key neighbour of Santa Cruz, home to a lovely central street and a stunning beach front, popular with surfers and sun-seekers alike.
---
Stop 7 - Monterey
Stop in Monterey on your way to Carmel to visit the bustling Fisherman's Wharf complete with idyllic sailboat views, world-famous clam chowder and delightful creperies.
---
Stop 8 - Carmel-by-the-Sea
A quaint little town, Carmel is a stunning coastal city bursting with art galleries, cute cafes and the most gorgeous white sand beach.
---
Stop 9 - Shoulders of Highway 1
You can literally pull over every few minutes on the highway and take in the gorgeous blue hues of the Pacific Ocean stretching out for miles in all directions. Assorted rocks and beaches dot the entire stretch of the coastline.
---
Stop 10 - Bixby Bridge
Aside from the Golden Gate Bridge, of course, this is one of California's most iconic bridges. Not pictured, but mentionable, is the dirt parking lot absolutely jammed with cars and eager tourists trying to snap that famous angle.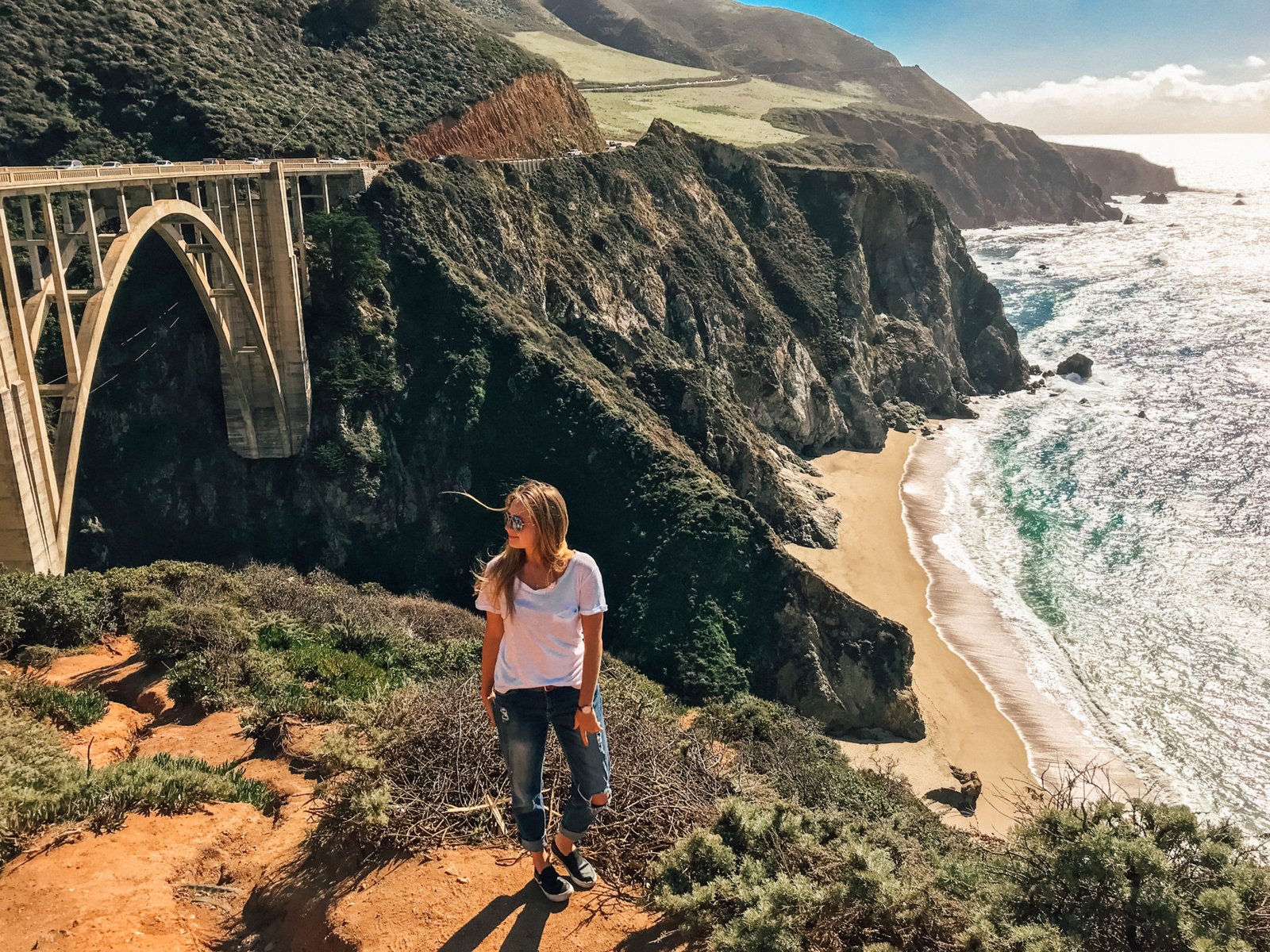 ---
Stop 11 - McWay Falls
The water of this famous cove is a stunning shade of blue with the waterfall crashing straight down onto the sandy beach. Julia Pfeiffer Burns, after whom the area is named after, used to have a house here facing the falls. Living room view goals?!