Melbourne is Sydney's less-obviously touristy, more quirky southern neighbour. While I much preferred Sydney, I found there was enough to do to warrant a couple of days exploring the busy streets. I particularly enjoyed my day tour out on the gorgeous Great Ocean Road.
---
How to Get to Melbourne
Melbourne, along with Sydney, Brisbane and Perth are the major international destinations to fly in to. Hundreds of flights arrive daily from all around the world at Melbourne International Airport. I traveled on a domestic flight with TigerAir from the nearby capital city, Canberra, a quick 1 hour and 10 minute trip.
From the airport, the SkyBus provides direct access into the city at Southern Cross Station for $19.75 one way. Trams are free in the inner zone of Melbourne; for buses and trains outside the city you'll need to buy a myki card for $6 and top up with funds; a day pass is $8.80.
---
Where to Stay in Melbourne
A bustling city, Melbourne is full of places to stay. I recommend staying in the heart of the city so that you can get around easily. I checked in to the very popular and busy Flinder's Backpackers for five nights and stayed in an 18-bed dorm. They offer free daily breakfast, free rice/pasta/coffee/tea all day, free wi-fi and plenty of free activities to join in on. The shower was cold, but otherwise I enjoyed my stay!
---
Things To Do in Melbourne
Not everyone is going to like every place they go. That is just a plain fact of traveling.
I personally did not enjoy my time in Melbourne. I felt it lacked in things that I was interested in seeing. Bear in mind, I am on a backpacking budget, so spending money on Melbourne's well-known cafe culture (literally every second shop is a cafe around here) just isn't what I'm here for. The acclaimed art alleys that have been transformed from dumping grounds are still just alley ways plastered with graffiti, albeit it garbage-free. Many of the attractions (museums, etc.) charge steeply, a surprise to me after the freedom to explore in neighbouring Sydney and Canberra. Further, many of the things to see in the surrounding areas are accessible only by a 3+ hour public transit trek, if at all.
I also unfortunately lost a very special water bottle on a train and none of the nine (yes, nine) people I spoke to could do a single thing to try and help locate it even after I tracked down the train where it ended up in Dandenong.
Regardless, I had 5 nights booked so here's how I made the most of my time, of which I most enjoyed my day on the Great Ocean Road:
The Great Ocean Road
By far the biggest draw to the area is the famous Great Ocean Road which stretches 243km along the southern coast west of Melbourne. The road, which took 3000 returned soldiers thirteen years to build is now the world's longest war memorial, comprising world-famous sights such as Memorial Arch, Loch Ard Gorge, London Bridge, The Razorback, Gibson Steps and of course, the 12 Apostles. Check out my complete guide to visiting this stunning road here.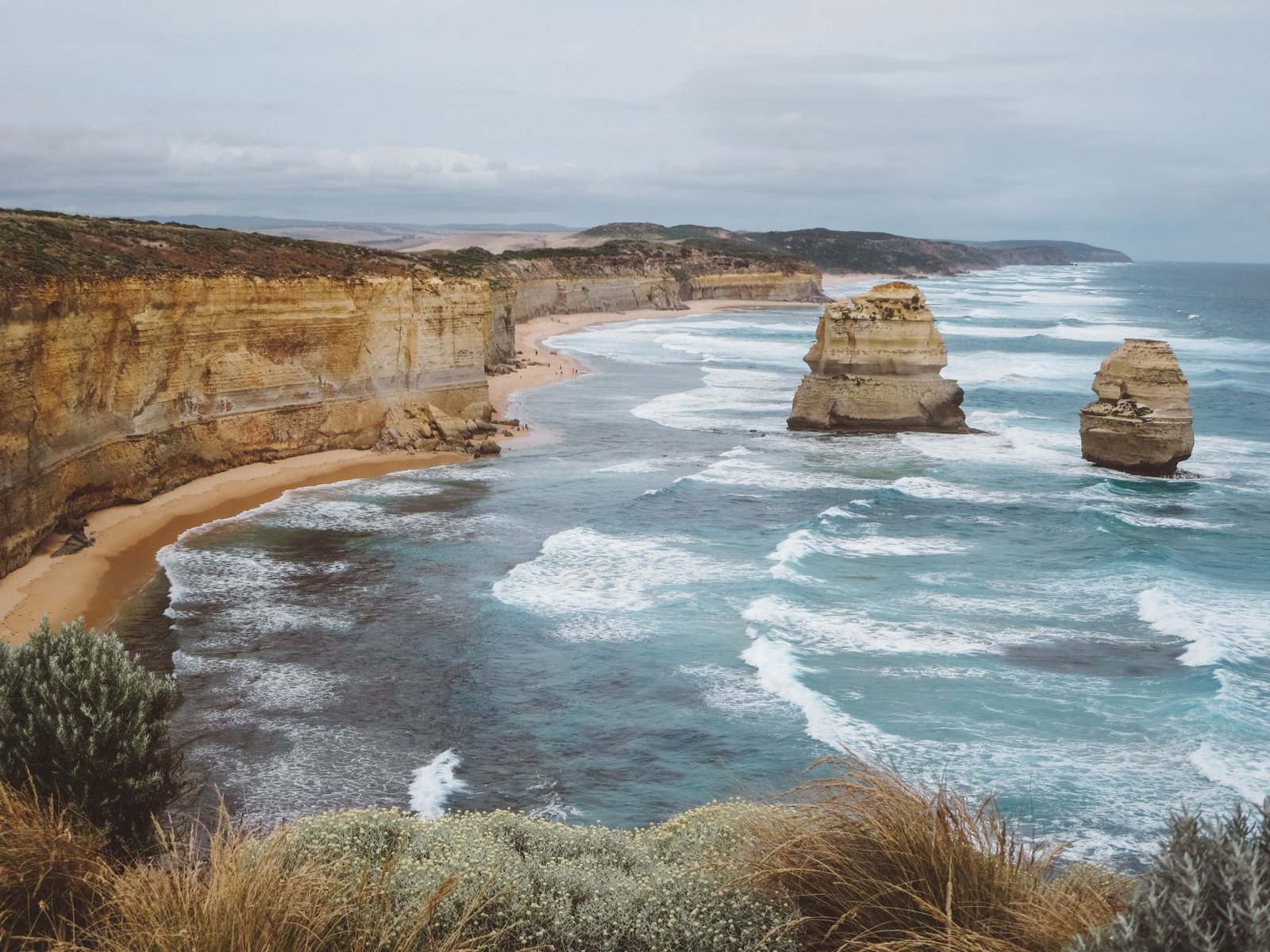 Flinder's Street Station
An ornate and grand old train station, well-known for it's opulate architecture and massive dome.
Federation Square
Federation Square is a controversially-designed plaza in the heart of town that stands out against the backdrop of Melbourne city. I visited Melbourne during the peak of the Australian Open and Federation Square was filled with seats in front of a massive TV for fans to come together and watch.
Hosier Lane
Hosier Lane is one of the most popular examples of Melbourne alleyways being transformed from dumping grounds to works of art. Worth a quick stop for a photograph.
Block Arcade
Block Arcade is the most well-known boutique shopping centre in Melbourne. It's got stunning architecture and those kind floors you want to stand on all day long, plus some opulent tea houses for your perusal.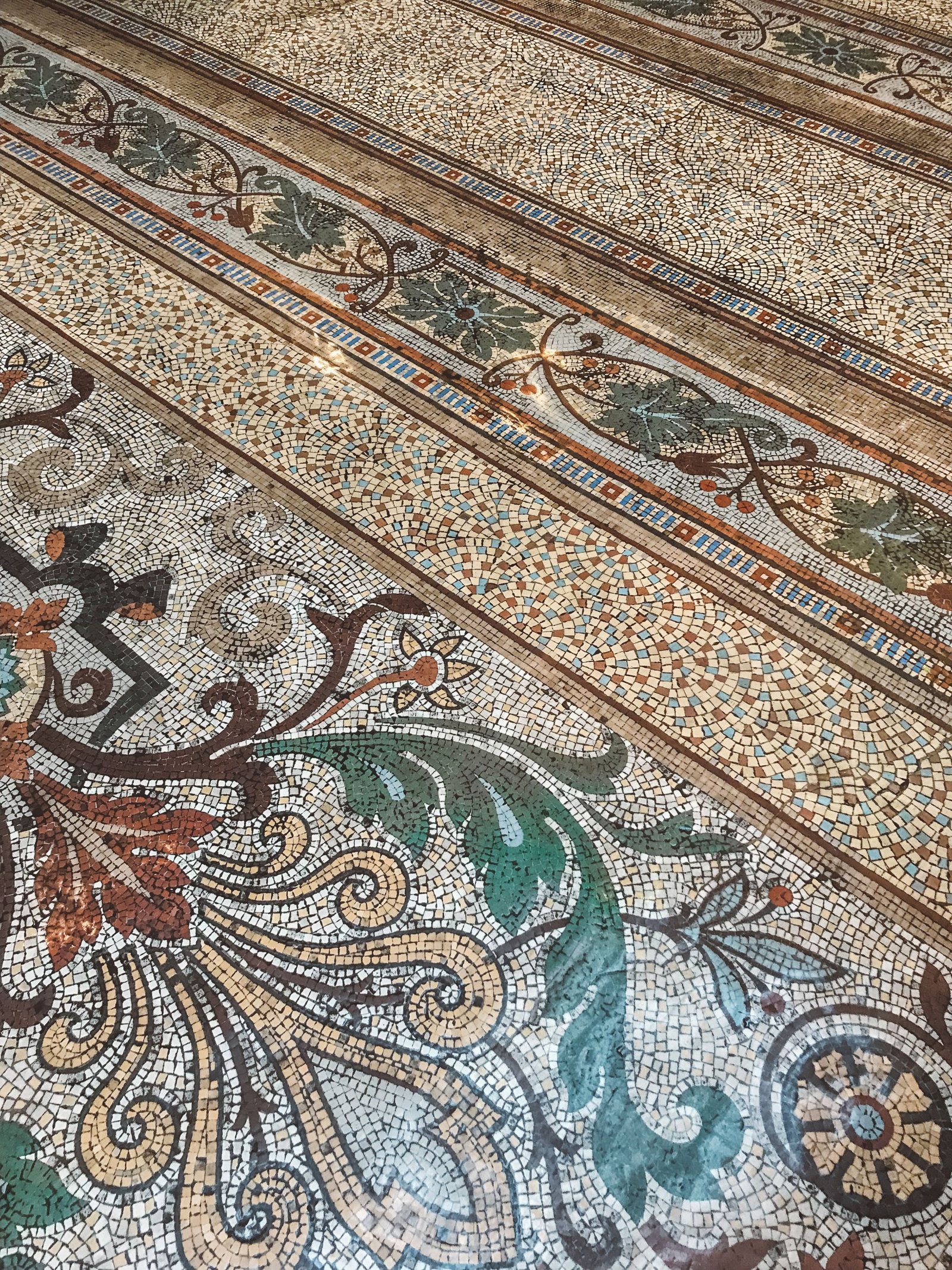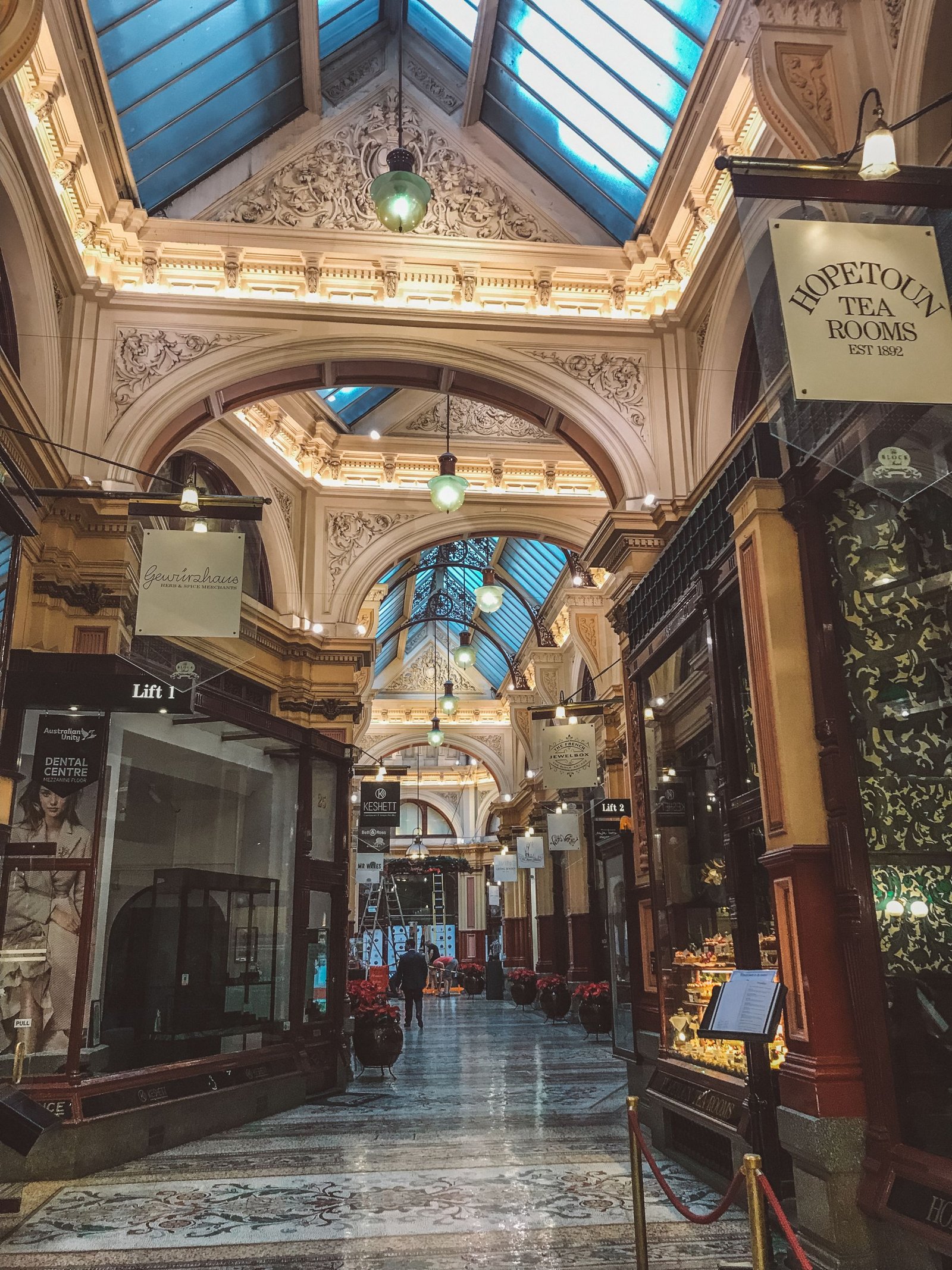 Chinatown
If it's deliciously authentic Asian cuisine you're looking for, head to the sprawling Chinatown, stopping along the way to admire the grand entrance arches.
State Library of Victoria
A beautiful room that feels like the books are alive, the library is free to explore. I spent a delightful few hours perusing the shelves and reading - it's also a welcome escape from the heat!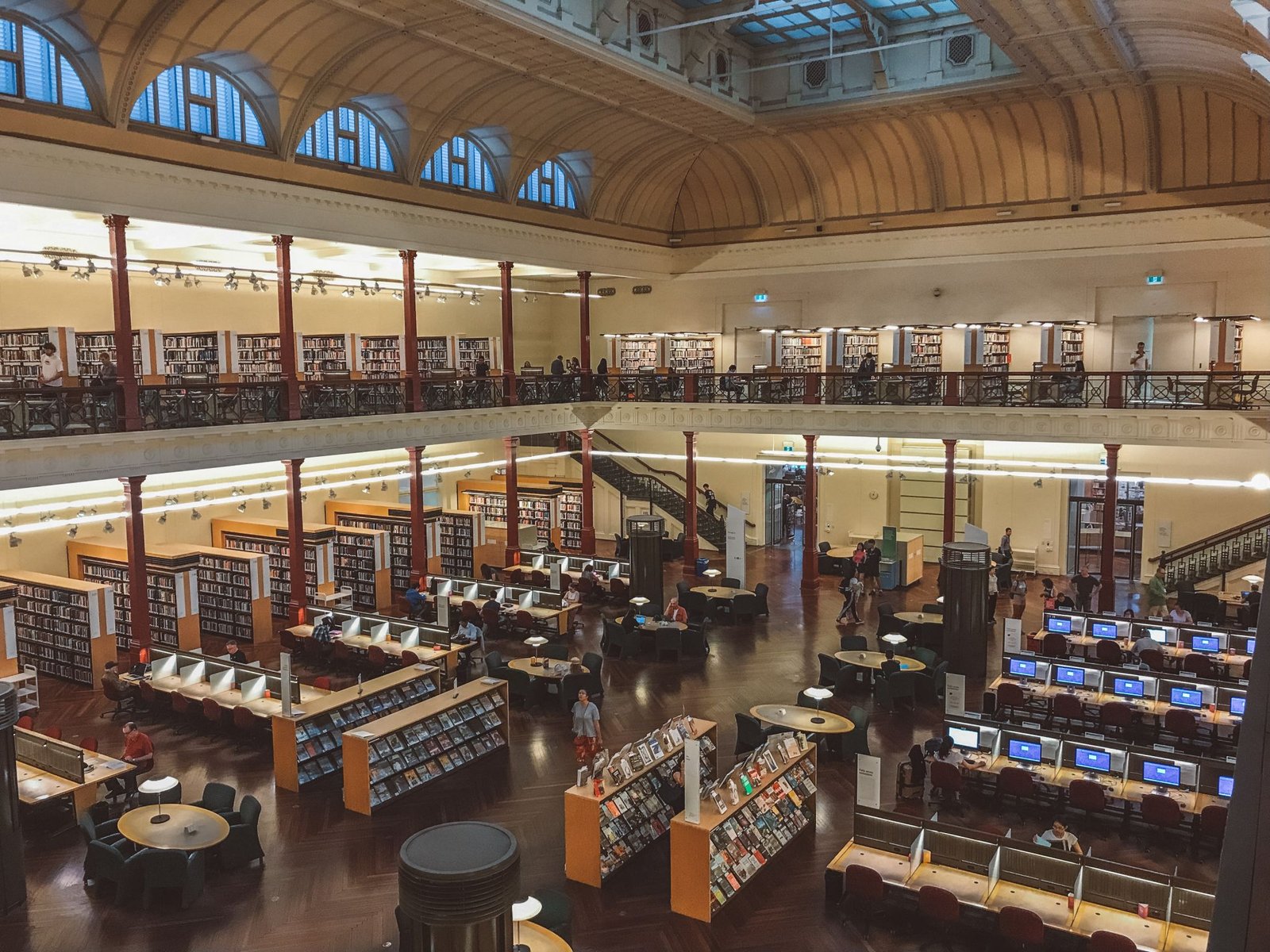 Shrine of Remembrance
Perhaps the best thing in the city that I saw was the Shrine of Remembrance, a beautiful commemorative structure to honour those who have served and continue to serve. My favourite part was the hand-written collection of books in which was inscribed the name of all who served from Australia during the First World War. A great city view can be had from the top of the balcony, too.
Brighton Beach
Head out on the train from Flinder's Station to Brighton Beach (trains for Sandringham) and spend the morning enjoying the sun, sand, waves and of course, the eighty-two iconic Brighton Bathing Boxes on the beach built in the early 1900s as women's private changing areas. Most often passed down from family to family through the generations, one recently went on the market for top dollar. If you're up for a walk, a 7km beachfront coastal walk winds north to St. Kilda where you can catch a tram (3a or 16) back to Flinder's Station.