During my weekend getaway to Luxembourg, having visited Luxembourg City a few years ago, my main focus was to get out into the countryside and see as many cute towns and beautiful castles as I could.
Luxembourg is famous for having so many castles - there are over 100 within its small land space! While it's difficult to narrow it down (and there's a few I missed that I would have liked to see, such as Meysembourg Castle near Mersch), I made the most of the time I had and picked out four beautiful ones to visit.
---
1. Larochette Castle
While historians estimate there has been a structure of sorts on this site since the 12th century, the ruins of the the grand Larochette Castle are neo-classical (18th century). Sitting majestically above the little town, the castle ruins are open to explore.
---
2. Bourscheid Castle
Bourscheid itself is a quiet place, but the castle here jutting out on a promontory is epic. You can spot it from the road as your bus makes its way into town and it's truly a masterpiece on the skyline. You'll need to walk a bit from the bus stop, but the path is pleasant and partly through a forest. Once there, you can pay to wander through the massive grounds and take in the views from high above.
---
3. Castle Vianden
Castle Vianden is known as one of the most beautiful in all Europe. Sitting poignantly above the town of Vianden, Castle Vianden is the largest castle in all of Luxembourg. There's a fantastic viewpoint if you follow the steps up from Neipiertchen, across the street from the Auberge Du Chateau which is well worth the walk.
---
4. New Castle of Ansembourg
The New Castle of Ansembourg was built in the 17th century by a wealthy industrialist family. Today, the castle is privately owned and is rented out for events, so while you cannot go inside, you can marvel at the stunning grounds and gardens around the exterior which you may visit for free and enjoy.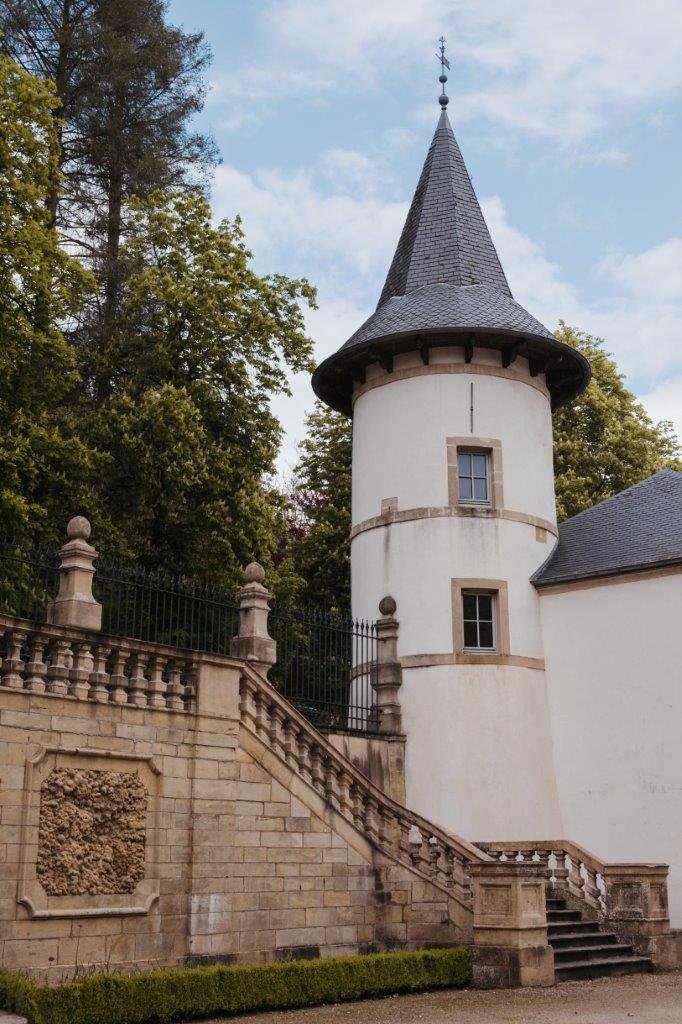 ---
The castles I wrote about above are the ones I enjoyed and recommend. If you're in the area of the Valley of the Seven Castles in the west of the country, also linked by a hiking trail, here are some other castles you may want to visit. I personally did not find them as great as the rest, but if you've got a day, you may enjoy a road- or bus-trip through the region.
---
CHECK OUT MY VLOG OF LUXEMBOURG HERE!
---
PIN THIS POST TO REFER BACK TO LATER!