Luxembourg City is the small, quaint capital of the tiny European country of Luxembourg nestled between the borders of France and Germany. Escape for just a day or unwind for longer in this enchanting little town.
---
How to Get to Luxembourg City
I was a few hours in to a 23-hour layover in Frankfurt when I decided to hop on the train at the airport's international rail station to Luxembourg Hbf (which stands for Hauptbahnhof or Central Station). The trip was approximately 3.5 hours each way, with one change over in Koblenz. I purchased my tickets online from Deutsche Bahn for 38 euros round-trip and sat with my face glued to the window of the top of the double-decker train as we zipped along the Rhine River.
Luxembourg Travel Tips
The main language spoken here is French; I found that even those in the service industry had difficulty explaining things in English. Try and communicate with basic French words plus using facial expressions and hand gestures should do the trick! The currency is euros.
---
How to Get Around Luxembourg City
Walk! Luxembourg City is pretty small and you'll find all the best spots by wandering through the crooked streets and just getting lost.
Things to Do in Luxembourg City
Take in the gorgeous views over the Passerelle Viaduct.
Hear the bells chime at the Notre Dame Cathedral.
Visit the Place de la Constitution.
Wander the square at Place Guillaume II.
Wave to the Monument of Grand Duchess Charlotte.
Watch the guards do their laps at the Palais Grand-Ducal.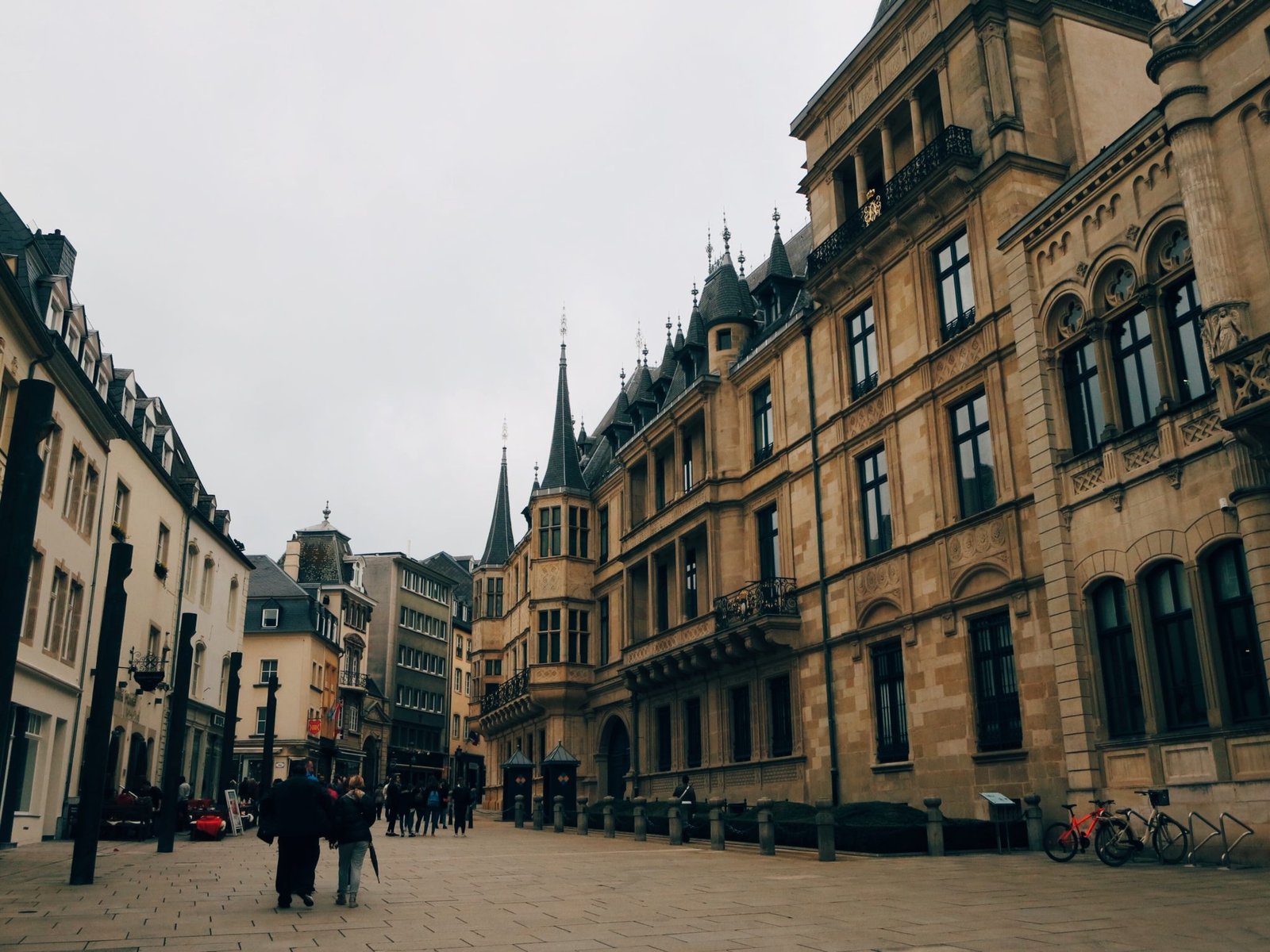 Get lost in the pretty streets.
Take in the most famous view in Luxembourg from Casemates du Bock.
Hang out in Place d'Armes, the central hub in the city.
Where to Eat in Luxembourg City
I stopped in at the Vapiano across the road from the train station. Having experienced Vapiano in London, I was keen to have it again here. When you first walk in, each guest is given a meal card to use for the evening. Whenever you buy a drink or order food, you swipe the card at various locations around the restaurant. At the end of the evening, you return your card to the front desk and pay off your balance. It's a delicious way to enjoy fresh pasta with a communal and inviting atmosphere.