After having not hiked since New Zealand, nearly a year ago (I know, I'm sad just thinking about it), getting out on the trails was high on my list for my weekend trip to Luxembourg. Luckily, the famous Mullerthal Trail that stretches 112 km across the Echternach region can be done in small day chunks and is easily accessible by bus from around the country.
I lucked out big time with the weather as the sunlight glinted down into the canyons and caves I explored along the way, dancing on the leaves and making them shine radiant shades of green. Being outside in the fresh air, breathing in the peace and magic that always comes with a hike, was exactly what I needed to refresh and reset.
The Mullerthal Trail starts in Echternach and has a number of different routes you can follow - check out the official site here to plan your hike.
I hiked the portion from Berdorf to Echternach, an ~8km trek, which passed by some incredible natural features. It was truly breathtaking to see Hohllay Cave, a manmade ex-sandstone quarry site, as well as the rock formations and crevices of Perekop and the Fernwanderweg. I hope the photos bring you as much joy as I had taking them.
MULLERTHAL HIKE FROM BERDORF TO ECHTERNACH DETAILS
When: year-round, but best in the sunshine
Where: Echternach
Difficulty: easy
Length: 2 hours one way for ~8km
Directions: get off the bus in Berdorf and walk down Rue de Consdorf, turning left on An der Kéier. Pass through a field, before entering the forest and following signs for Mullerthal Trail (a red "M"), passing through Hohllay Cave, then onto Perekop and through to Echternach. The official start of the trail is at the Basilica in Echternach, if you'd like to go all the way to the end.
Bathrooms: yes, in Berdorf and Echternach
Public Transit: yes, in Berdorf and Echternach to and from many surrounding towns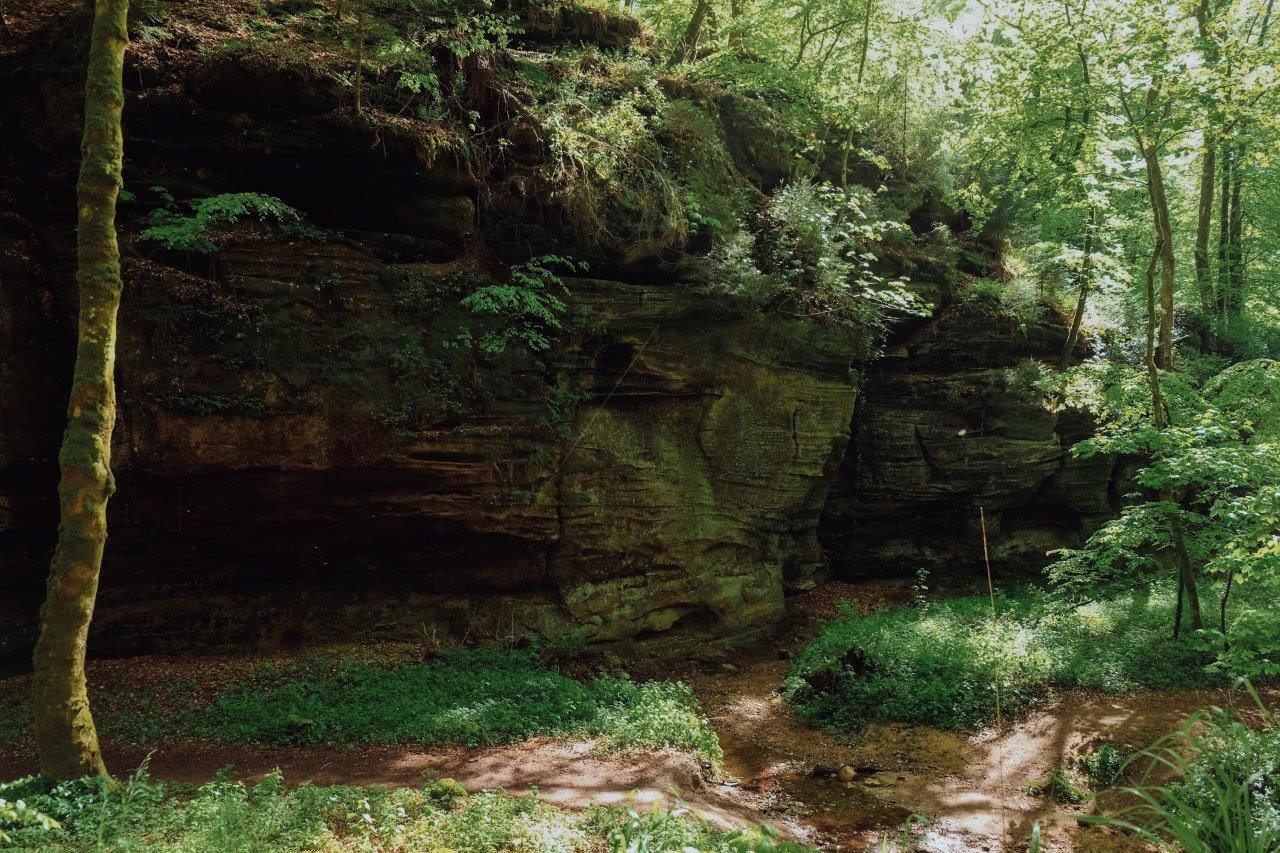 ---
CHECK OUT MY VLOG OF LUXEMBOURG HERE!
---
PIN THIS POST TO REFER BACK TO LATER!