Ayia Napa is on the eastern side of Cyprus, where I spent the day before departing on my flight back to Vancouver. "Ayia Napa" means "holy valley/dell" which pays homage to the fact that the area was once covered in thick forest surrounding a large monastery. The monastery still stands in what is now the heart of the city.
Legend goes that the area was accidentally discovered by a hunter where he found the icon of the Virgin Mary for which the monastery was built as a protective shrine. The first known person to live in Ayia Napa was Nikolaos Kemitzis from Greece who arrived in 1790.
Fig Tree Bay is a peaceful long stretch of fine white sand broken up by rocks along the same stretch of coastline as Nissi Beach. It has been named the 11th most beautiful beach in Europe by Trip Advisor. Today, many luxury high rise hotels line the waterfront, which can be a bit frustrating for those looking for a quite day out.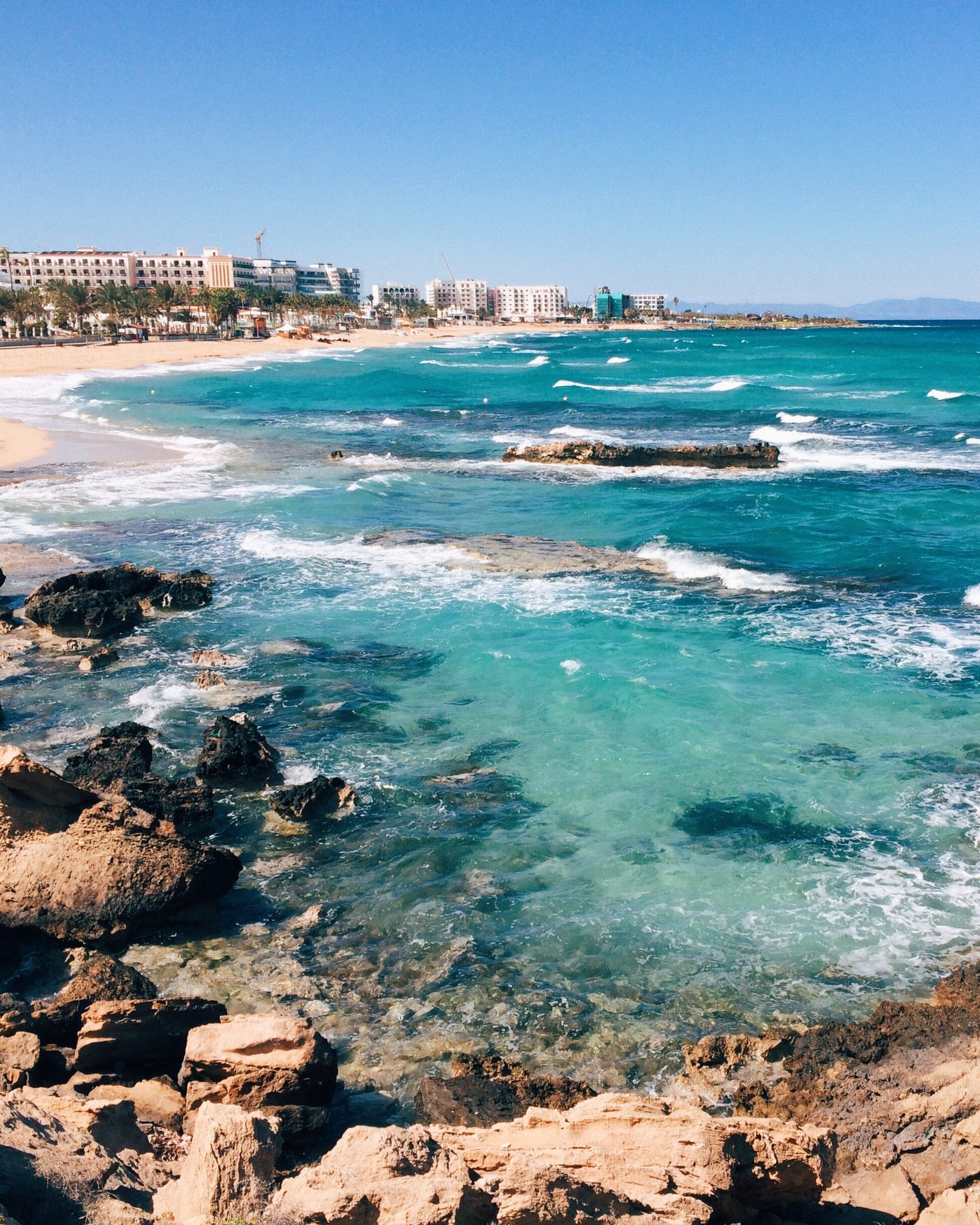 Nissi Beach is consistently named as one of Europe's most beautiful beaches. This is a true paradise, with white sand, incredibly pure blue water and luxury accommodation to be found.