Wells Gray Provincial Park is just outside of Clearwater. The park is well sign-posted at the roundabout in the centre of town and offers a number of pit stops and hikes and waterfalls that are well worth a day.
---
Stop 1: Mahood Trail
We didn't intend to drive the Mahood Trail as it turned out to be an hour up and down a pothole-filled gravel road but we still enjoyed our lunch at the water's edge, alone except for a fisherman and his dog.
---
Stop 2: Spahats Creek Falls
Wells Gray turned out to be bursting with roadside pit stops, short hikes and impressive waterfalls. We pulled into the first lot we saw and took a brief walk down to the massive Spahats Falls.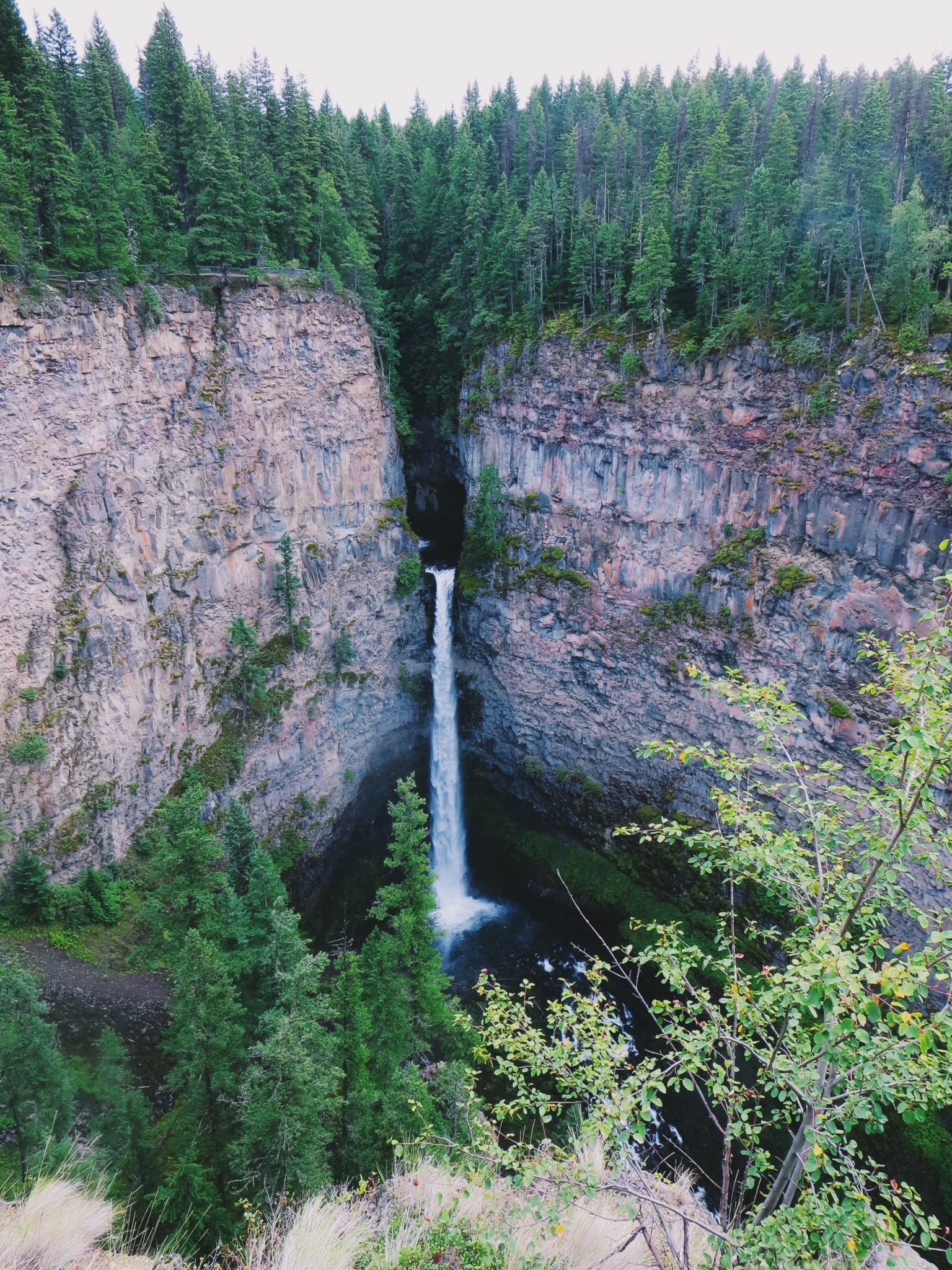 ---
Stop 3: Helmcken Falls
This one is insta-famous, so of course we had to make a stop. The water has carved a huge bowl out of the ground and it is simply massive. Head past the fence on the far right to get a bit of a risque walk on the cliffs edge.
---
Stop 4: Murtle River Bridge
This single lane bridge tends to be full more of people than of cars. There's a little shoulder where you can pull over and wander back down to the bridge to take in the spray and falls. A little gap in the trees allows the more adventurous souls to scramble down under to find the trolls that may be lurking below.
---
Stop 5: Dawson Falls
Hands down one of the most impressive waterfalls I've seen, this one stretches wide across the river and cascades down in multi-tiered falls. There are a few hidden trails down to the edge of the falls where one can feel quite small standing next to such a powerful feat of nature.