When the opportunity came to cross the border for the July 4th long weekend to go and celebrate with the Americans, we couldn't say no! Being Canadians, it's fun to join in the fun south of the border to ring in Independence Day full of barbecues and hot dogs and sunshine and lots of red, white and blue.
---
How to Get to Birch Bay & Where to Stay
Birch Bay is a small coastal town in a State Park on the northwestern tip of Washington State. We drove across the Peace Arch border crossing from BC, Canada and made our way down a quick and pleasant drive. If you're flying, the closest airport would be Seattle-Tacoma, and then I highly recommend renting a car in order to take advantage of the local gems hidden nearby. I stayed with my friend Sarah's grandparents in their darling beachfront cottage. If you can, look for an airBnB or local rental to take advantage of the cabin-esque escape!
---
Things to Do Near Birch Bay
Whatcom Falls
Our first stop after dropping off our bags was the stunning Whatcom Falls, a gorgeous little park complete with waterfalls and gurgling streams. The best spot in the park is the big swimming hole where plenty of people gather to enjoy the sunshine and be daredevils by jumping 30 feet off the cliff side!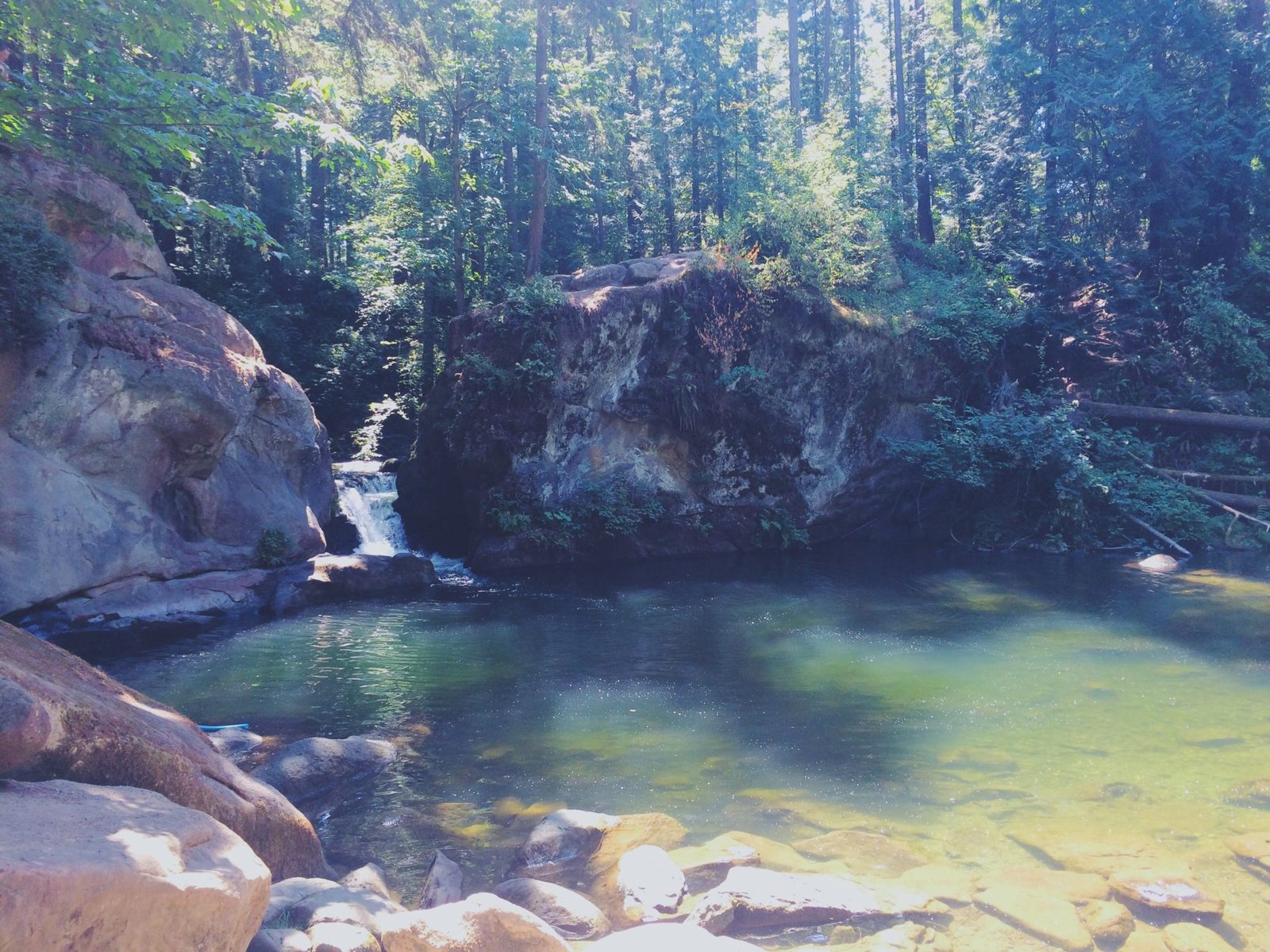 Lake Padden
We headed to Lake Padden to join the celebrations lakeside complete with BBQs and annual Independence Day swims. The lake was full of families picnicking, suntanning, swimming, stand-up paddleboarding, pier-jumping and floating in massive floaties under the hot sun. It was the perfect weather to swim half a kilometre across the lake and back, and then get all toasty on the sand.
July 4th Fireworks at Birch Bay State Park
Of course the highlight of this holiday is the fireworks. We watched them go off right from the shore of the gorgeous Birch Bay State Park after catching the loveliest sunset dipping below the horizon.