In the middle of a particularly wet and cold Vancouver winter, I planned a week-long escape down to the gorgeous island of Oahu, the third-largest island in the state of Hawaii. WestJet flies directly from Vancouver to Honolulu, the capital of Hawaii located on the southern coast of Oahu. The flight is approximately 6 hours over the Pacific Ocean. One of my favourite things to do is hike, and there is no better playground than Hawaii to get out and hike to some incredible views.
---
Diamond Head Crater, Honolulu
One of Hawaii's most famous hikes, Diamond Head sits just outside the bustling metropolis of Honolulu, and allows hikers to climb an actual crater! It's easily accessible by bus, and we also passed plenty of direct shuttle buses coming from the hotel district. The whole thing is 1.5 miles round-trip but there is no shade so it's pretty hot and sweaty the whole way up. Also, you're meant to pay a $1 entrance fee but we didn't see anyone in the ticket booth even after waiting five minutes, so we ended up just walking in! If you have a car, parking is $5.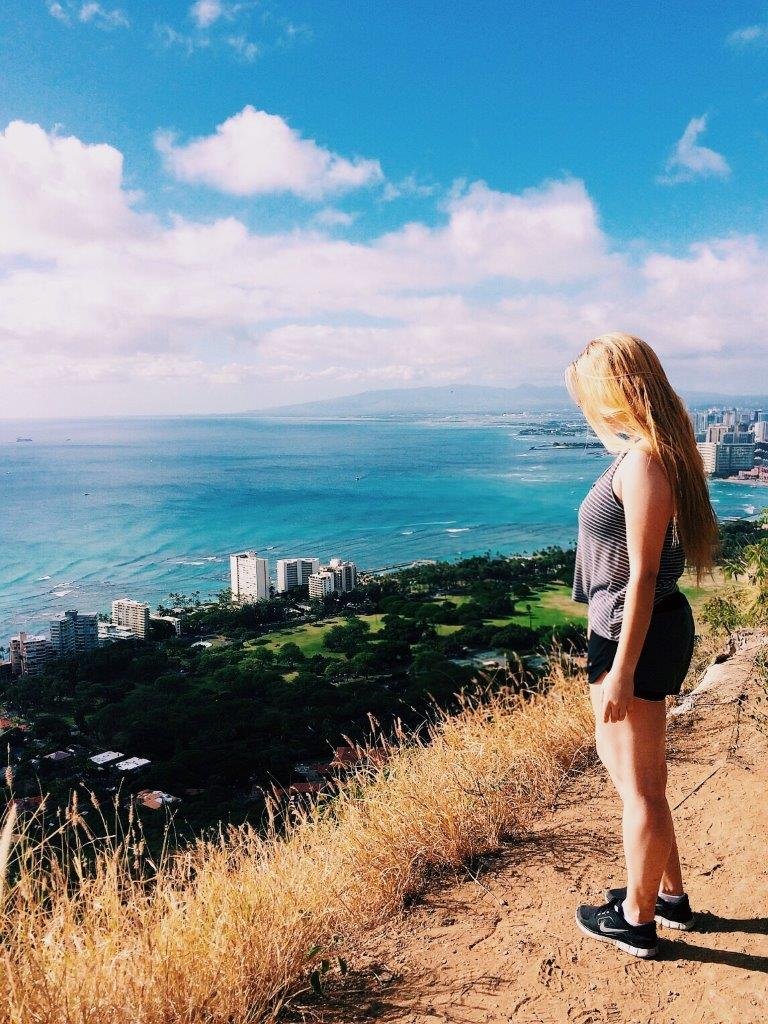 ---
Pillboxes Hike, Lanikai
This is an insta-famous hike, and for good reason. Offering one of the best views in all of Oahu, the hike up to the Pillboxes starts at Kaelepulu Drive and winds up a windy ridge for about half an hour to large concrete pillboxes. Perched on top, you can see the beautiful Lanikai Beach and the Moku Islands, and if you time it right, sunrise from here is arguably one of the best on the island.
---
NU'UANU PALI LOOKOUT POINT, PALI HIGHWAY
Off the Pali Highway is a stunning view point where you can pull off the main road into lush greenery where both the wind and the view will knock you off your feet!
---
Jackass Ginger Pools, Pali Highway
Just before the lookout (see above), there is a short hike down the Judd Trail to the Jackass Ginger Pools, an ice cold cluster of natural pools, slides and waterfalls. The water was beautifully clear and it danced gently over the rocks. In the Hawaiian heat, even in the middle of December, we were completely dry just a few minutes after leaving the pools.
---
Kaniakapupu Ruins, Pali Highway
A few minutes along the road from the Jackass Ginger Pools is a small gap in the overgrowth where a path of wildly overgrown and beautiful bamboo leads to the Kaniakapupu Ruins built in 1847! It was only in use for a few decades before it was abandoned, and now you can wander all about it.
Tree House, Tantalus
Along the drive up to Tantalus overlooking Honolulu is a darling little tree house with incredible views towards Waikiki and Diamond Head Crater. The climb is scary and the route across to the platform is nerve-wracking, but the view is so well worth it.