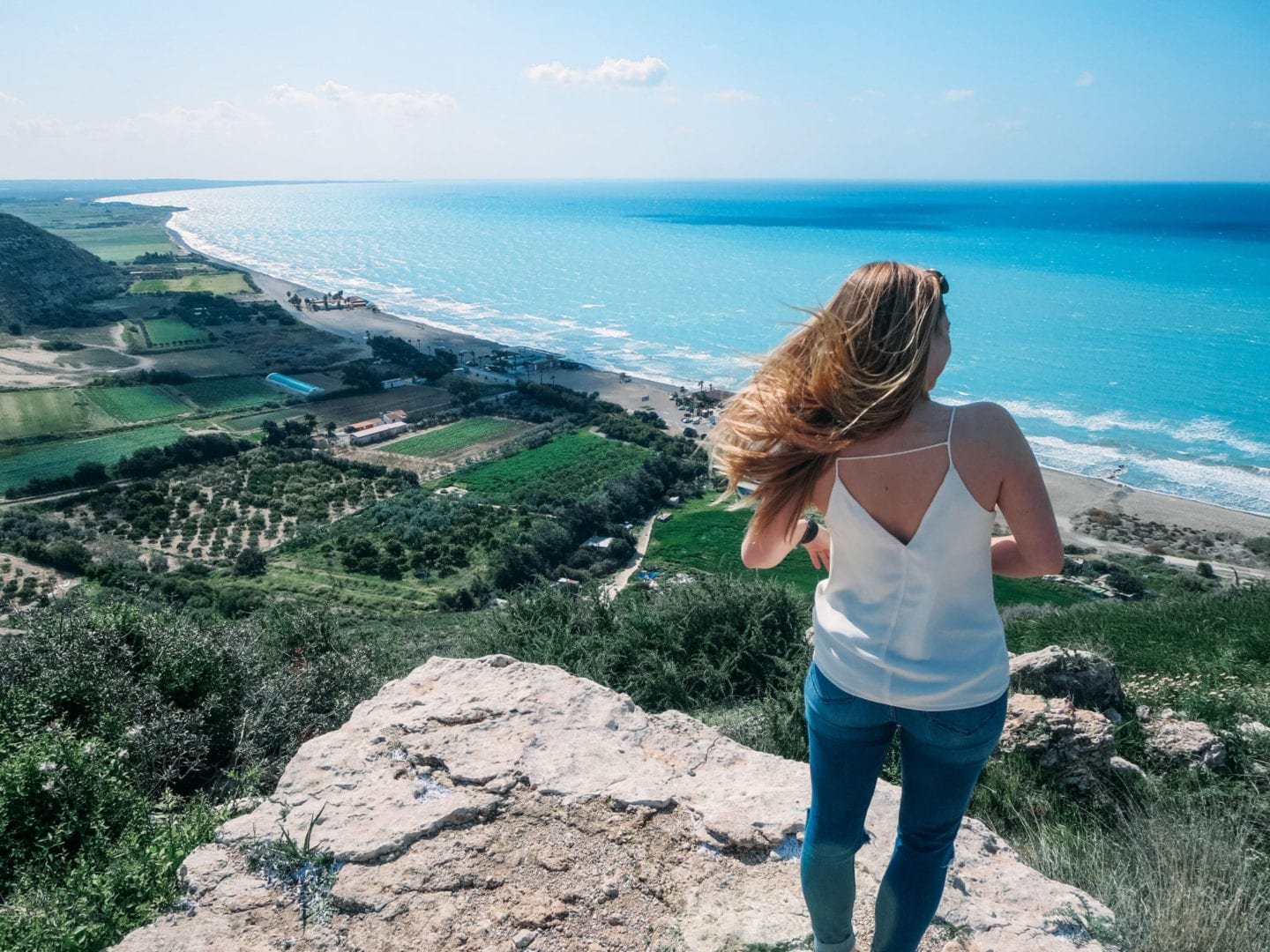 Kourion Beach is a gorgeous little pebbled beach just outside Limassol in Cyprus. This area is full of history from the Greek and Roman ages, perhaps most famously for the Kourion Amphitheatre where cultural events are still held to this day.
Kourion Beach is approximately 1km long and is popular with wind-surfers, swimmers and tourists and locals alike who are searching for a sparsely populated beach with stunning, unobstructed views. There is a designated swimming area as some parts of the beach has dangerous waves. There are toilets, showers, changerooms, sunbeds and umbrellas available as well as some lovely beachfront restaurants. We had breakfast at the Kourion Beach Restaurant while we oggled at the view outside the window into the endless blue.
Easiest to reach by car, Kourion Beach is also serviced by Cyprus public transit.