In Rotorua, natural geothermal activity bubbles away all day every day at high temperatures, contributing to the rotten egg sulphur smell that lingers around town! There's plenty of funky places to explore here that contribute to a pretty unique experience in New Zealand.
One of our favourite spots in Rotorua was in Whakarewarewa Forest where we discovered The Redwoods. The massive trees growing straight up towards the sky made us feel tiny. There's four different tracks through the forest of varying lengths and difficulties, that provide spectacular views of the incredible trees and other growth.
There's even a tree-top walk where you can walk high above in the trees, both in the day light and at night, all lit up with twinkle lights.
WAITAWA TRACK HIKE DETAILS
When: year-round
Where: The Redwoods of Rotorua
Difficulty: easy
Length: 1 hour for the 3.4km loop
Directions: all four of the tracks through The Redwoods start at the visitor centre and then branch off in varying levels of length and difficulty. The Waitawa Track, the most popular of them all, follows the blue arrows on a circular loop through the forest.
Bathrooms: yes, at the i-Site
Public Transit: yes, Cityride buses operate every day. Take bus route three from Pukuatua Street in town and get off at Tarawera Road near the big "The Redwoods" sign. The i-Site is about a 1km walk away.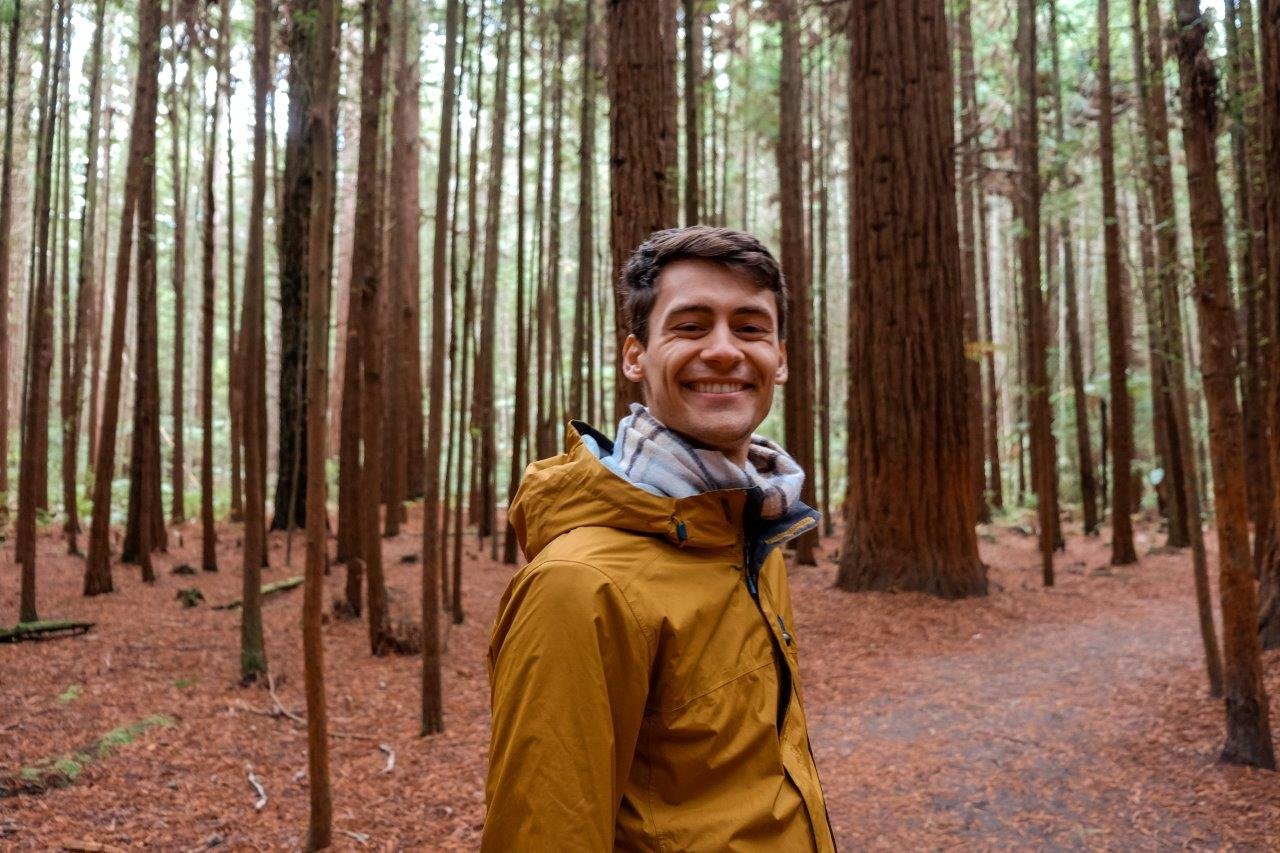 Pin this post to refer back to later!