Wellington is New Zealand's capital city, tucked on the southernmost point of the North Island. It sits on the Cook Strait and is connected to the South Island with regular ferry crossings to Picton.
A compact and bustling place, there are so many things to get involved with here. I spent just over five months living and working in Wellington on my working holiday visa and here's my complete guide to everything you can enjoy in this fabulous city!
---
How to Get to Wellington
Wellington is serviced by a busy international and domestic airport with flights arriving from around the country and the world. Situated on the southernmost tip of the North Island, those traveling from the South Island will arrive by ferry from Picton on either the Bluebridge Ferry or the Interislander Ferry. The ferry crossing takes approximately 3 1/2 hours.
From the ferry terminal, you can hop on the bus from the central rail station into town for $2.50 per adult. Longer distance buses also run up to Lower Hutt for $5.50 per adult. Most buses can be caught from the main street in town, Courtenay Place.
Once you're in Wellington, the tightknit designs means you can easily walk from place to place; from the harbour to the waterfront and to exploring the downtown core.
---
Where to Stay in Wellington
Being a busy city, there's plenty of accommodation options in town. Take a browse online and see which ones are close to what you want to see and offer the amenities you're after! I recommend always booking directly with the hostels to save third-party booking fees.
I stayed at (in my opinion) the nicest hostel in town, the Marion. There's free wifi, coffee, tea, loads of other cooking amenities, plenty of guest activities, beautiful interior decor and comfy beds.
---
Where to Buy Groceries in Wellington
I don't eat out a lot as I'm on a backpacking budget and am trying to save money where I can. I prefer to pick up groceries and cook at the hostel. Here's my go-to spots for that:
Hopper Home Eco Shop for zero-waste bulk food and plenty of other things for the home (laundry detergent, soap, biodegradable products, etc.) and free workshops!
Common Sense Organics is another fantastic organic and bulk food shop where you refill your containers and cut your waste.
New World is the cheapest local grocery shop in town and is near the Te Papa Museum.
---
Where to Eat in Wellington
I occasionally splurged on a night out during my five months here and can say that Wellington has some awesome spots for drinks, coffees and meals. Here's my recommendations:
Cafes
The Tasting Room for coffee and yummy hot chocolates on the big open air patio. Great for people-watching!
Flight Coffee Hangar for house-brewed coffee and really trendy food. Beautifully designed.
Lido Cafe is all of my Pinterest cafe dreams come to life.
Bites
Lucky for burgers. There's only four things on the menu (including a vegetarian halloumi burger!!) and the line up always stretches down the street.
Crepes a Gogo for true French crepes tucked into a tiny stall plastered with French postcards and posters. Cooked by a French lady to perfection.
Auntie Mena's Vegetarian Cafe is addictingly good... The menu is full of Malaysian and Chinese vegan or vegetarian options and my god, it's good.
Aroy is home to delicious Thai street food - big portions and a tasteful decor.
Burgerfuel is one of Wellington's most famous foodie stops featuring massive burgers including mouthwatering veg options!
Aroha is plant-based heaven. I can't recommend this place enough.
Thai House situated right on Cuba Street has mouth-watering Thai food, perfect for a night out.
Mockingbird is a vegan/vegetarian cafe on Courtenay Place and is absolutely delightful - you'll need to come back more than once to try everything on the menu!
Monsoon Poon is an exotically decorated South Asian restaurant just off Courtenay Place. Great flavour and great portion size.
The Botanist is a bit out of town and needs a car/bus to get there, but wow is it worth it! We went here for my birthday and it was absolutely delicious.
---
Things to Do in Wellington
Best Op Shops in Wellington
You know me! I love a good op shop (my favourite of all time being in Kaikoura) and Wellington being a big city has plenty of hidden gems.
Te Papa Tongarewa Museum of New Zealand
This free museum, the main one in all of New Zealand, is absolutely excellent. With five floors of exhibits (plus a few paid ones) you can discover the incredible history of Aotearoa with particular interest focused on the native species of the country and the many that have gone extinct. It makes you want to get involved in saving this place (check out their advertised volunteer opportunities with nature)!
I also thoroughly enjoyed the art installations - a great exhibit by Gordon Walters was on when I visited and plenty of other contemporary and abstract art was there to visit.
Wellington Museum
A free museum on the waterfront, Wellington Museum houses stories of Wellington's colourful history. It's the perfect place to hide out in on a rainy day, reading the wonderfully curated collection.
Wellington Cable Car and Botanic Garden
A tourist favourite is to hop on New Zealand's only operating cable car for a quick ride up to the top of the Botanic Garden. Tickets at the time of writing were $5/adult one-way or $9 return; you can buy these from the ticket office at the end of Cable Car Lane.
I recommend riding one-way up and meandering back down through the Botanic Garden to return to town!
Hike to the Mount Victoria Lookout
Just outside the business district, the hike up Mount Victoria climbs 196m in about 25-30 minutes. You can also drive to the top to take in the 360 degree panoramic views overlooking the international airport, the harbour and the bustling city below.
Read more: Hiking Mount Victoria in Wellington
The Beehive
The Beehive is home to the Executive Wing of New Zealand Parliament, so named for its sweet shape as beehive. There's plenty of pretty architectural corners to take photos of here, plus you can go for a free guided tour daily on the hour between 10am-4pm.
Brooklyn Army Bunkers
For a great walk out of town, head up to the Brooklyn Army Bunkers with panoramic views over Wellington's CBD. They were constructed in 1885 for the Crimean War and in response to the growing Russian pacific fleet.
Brooklyn Wind Turbine
Up near Zealandia, you can visit the oldest operating wind turbine in New Zealand! It's a great hike out from town accessed from Vivian Street then through Central Park (the directions are exact on both Google Maps and Maps.Me) that took us about an hour each way resulting in fabulous views all over Wellington.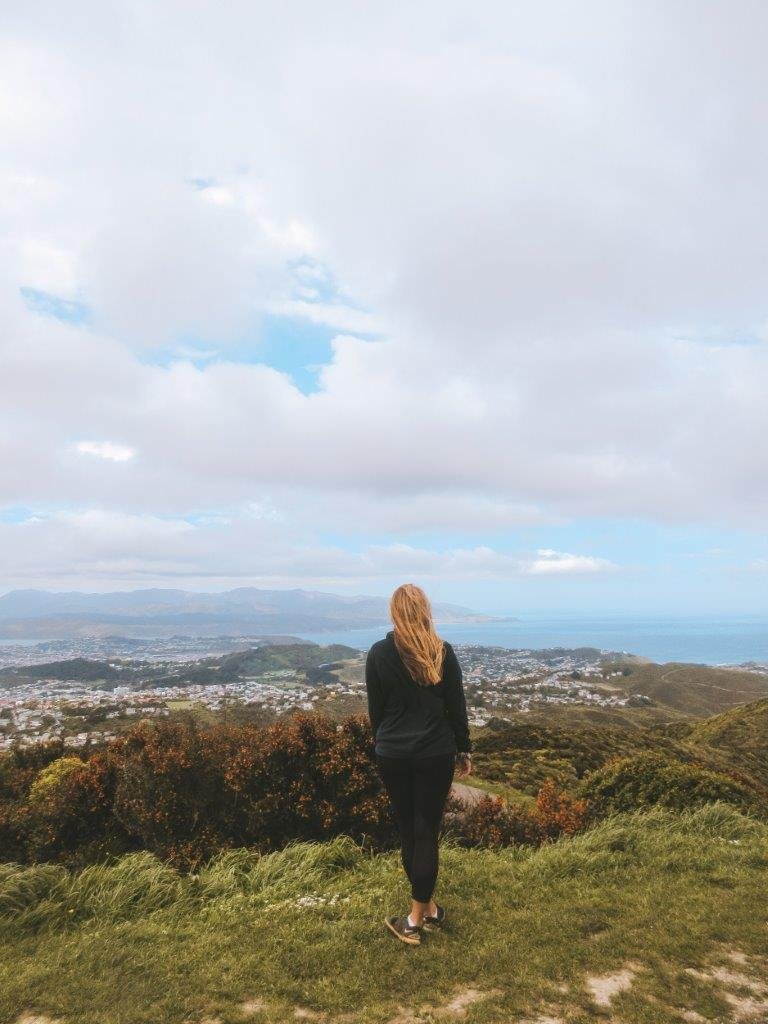 Oriental Bay
This is a great little beachfront harbour spot with lively restaurants and shops and fabulous ice-cream trucks. It's great for a wander on a sunny afternoon.
Red Rocks Reserve
On the coast south of Wellington facing the South Island, you'll find an incredible reserve home to an abundant seal colony and gorgeous red rocks plus plenty of beautiful scenery. Spend a sunny day here wandering the coastline - but watch out for the Wellington wind!
Read more: Hiking the Red Rocks Reserve in Wellington
Wellington Waterfront
You truly can't beat Welly on a good day and this is personified no where better than the waterfront and wharfs. Situated on a bustling port, there's plenty of restaurants, food trucks, buskers with their live music in all forms, underground markets and sunshine to be enjoyed.
Matiu/Somes Island
Sitting out in the middle of the bay just off the coast of Wellington, you'll find an eco-sanctuary dedicated to the conservation and preservation of native animals. We spent a simply lovely day wandering the secluded trails, exploring abandoned buildings - including a maximum security animal quarantine facility, basking in the sunshine and listening to the sounds of the birds.
Read more: How to spend a day on Matiu/Somes Island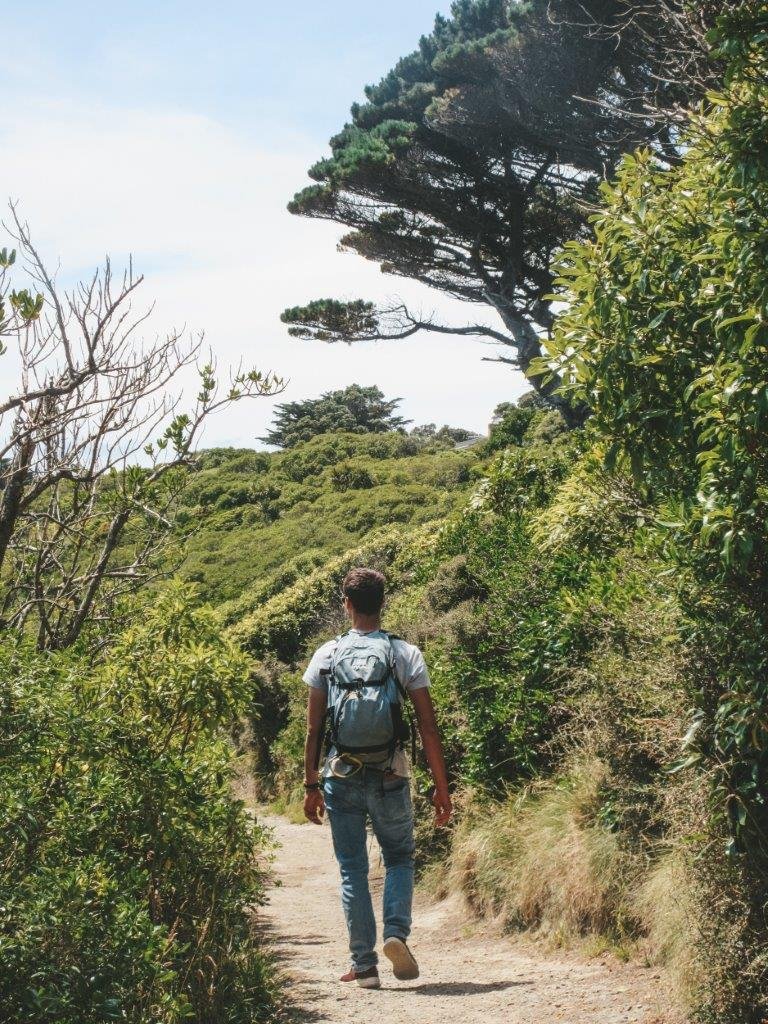 Mount Kaukau Hike
If it's glorious 360 views across the Skyline, the South Island, the Eastern Harbour and Wellington that you're after, then Mount Kaukau is the one to do! Mount Kaukau is not a difficult hike, although there are some steeper sections. Much of the Northern Walkway, one of the ways to access the summit, is made of stairs and dirt paths. It's perfect for working up a nice sweat with an incredibly rewarding view at the top!
Read more: Hiking Mount Kaukau in Wellington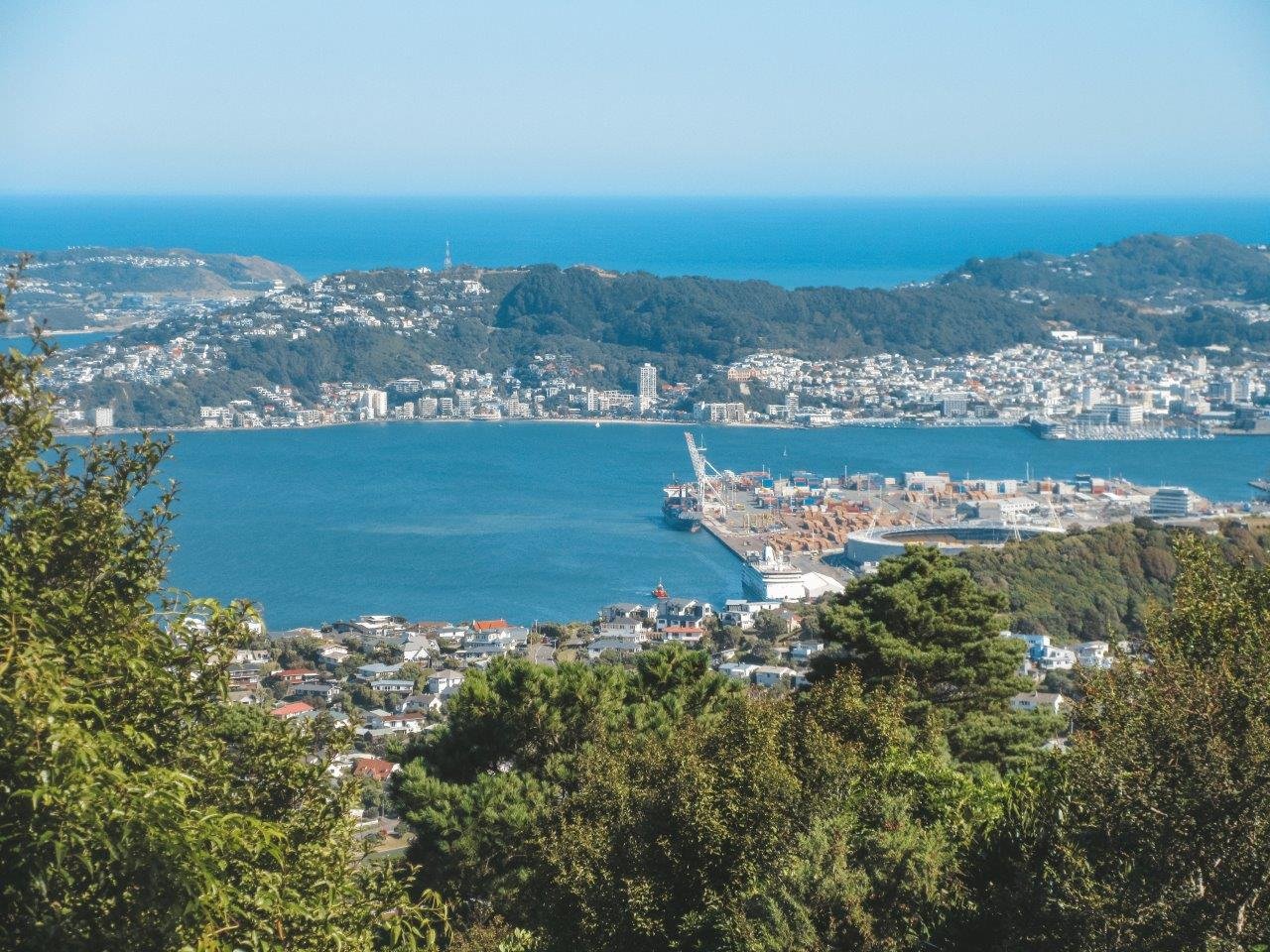 Percy Scenic Reserve
Located in Lower Hutt, the beautiful little Percy Scenic Reserve is home to a pond full of ducks, plenty of walking trails and a lovely waterfall in an oasis of greenery.