Olympic National Park is tucked into the upper left-hand corner of Washington, on the Olympic Peninsula. This park is the epitome of the Pacific Northwest, home to lush rainforest, stunning mountains and an abundance of nature. Olympic National Park is nearly 1 million acres, protecting diverse ecosystems - mountains, forests and coastline.
How to Get to Olympic National Park
From Vancouver: 4.5-hours
Cross the border at Peace Arch, then drive south on the I-5 to Oak Harbour via Deception Pass State Park.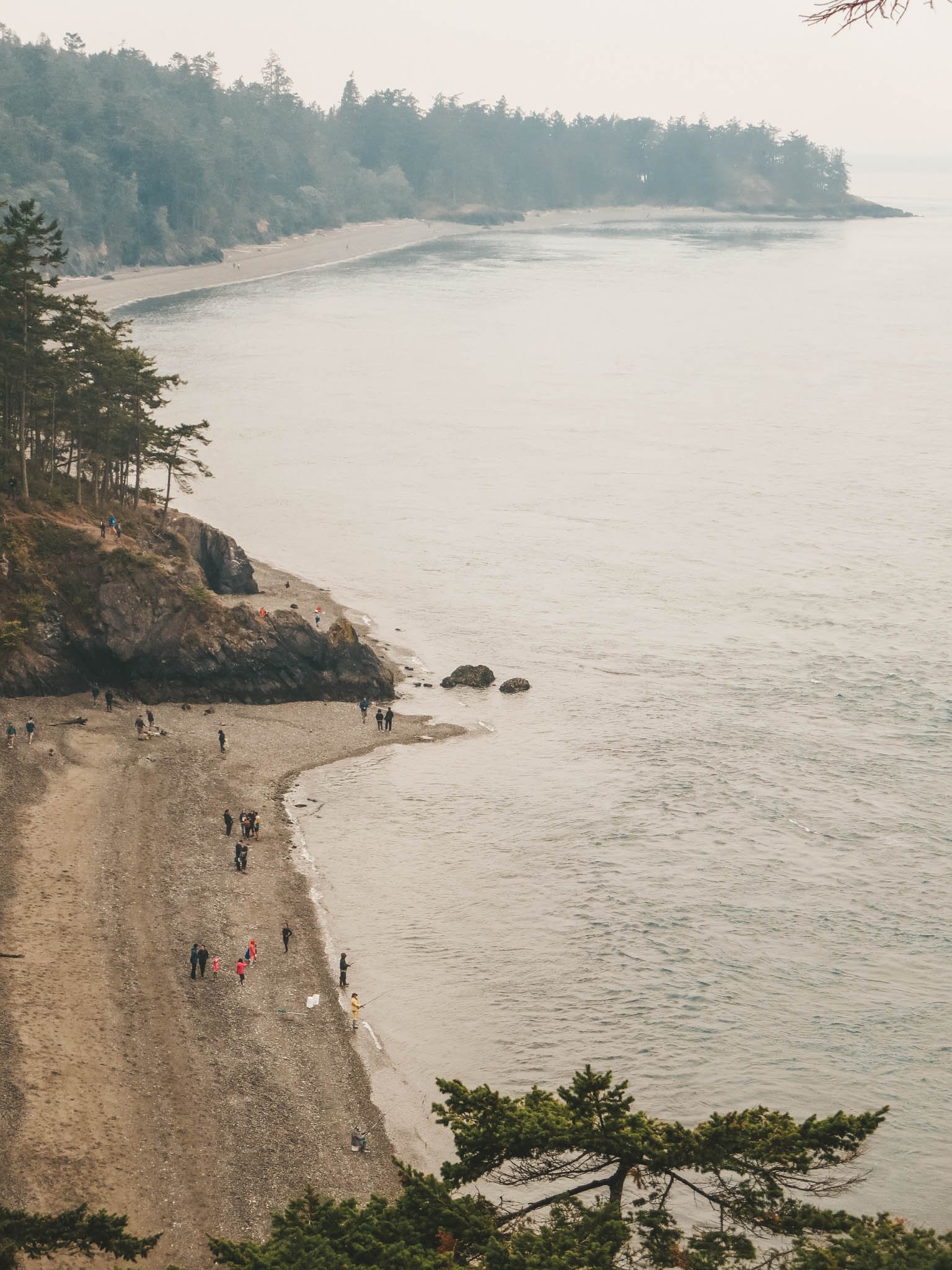 Take the ferry from Coupeville to Port Townsend, and stop in at Fort Worden State Park, before journeying on Highway 101 to one of the entrances of the park.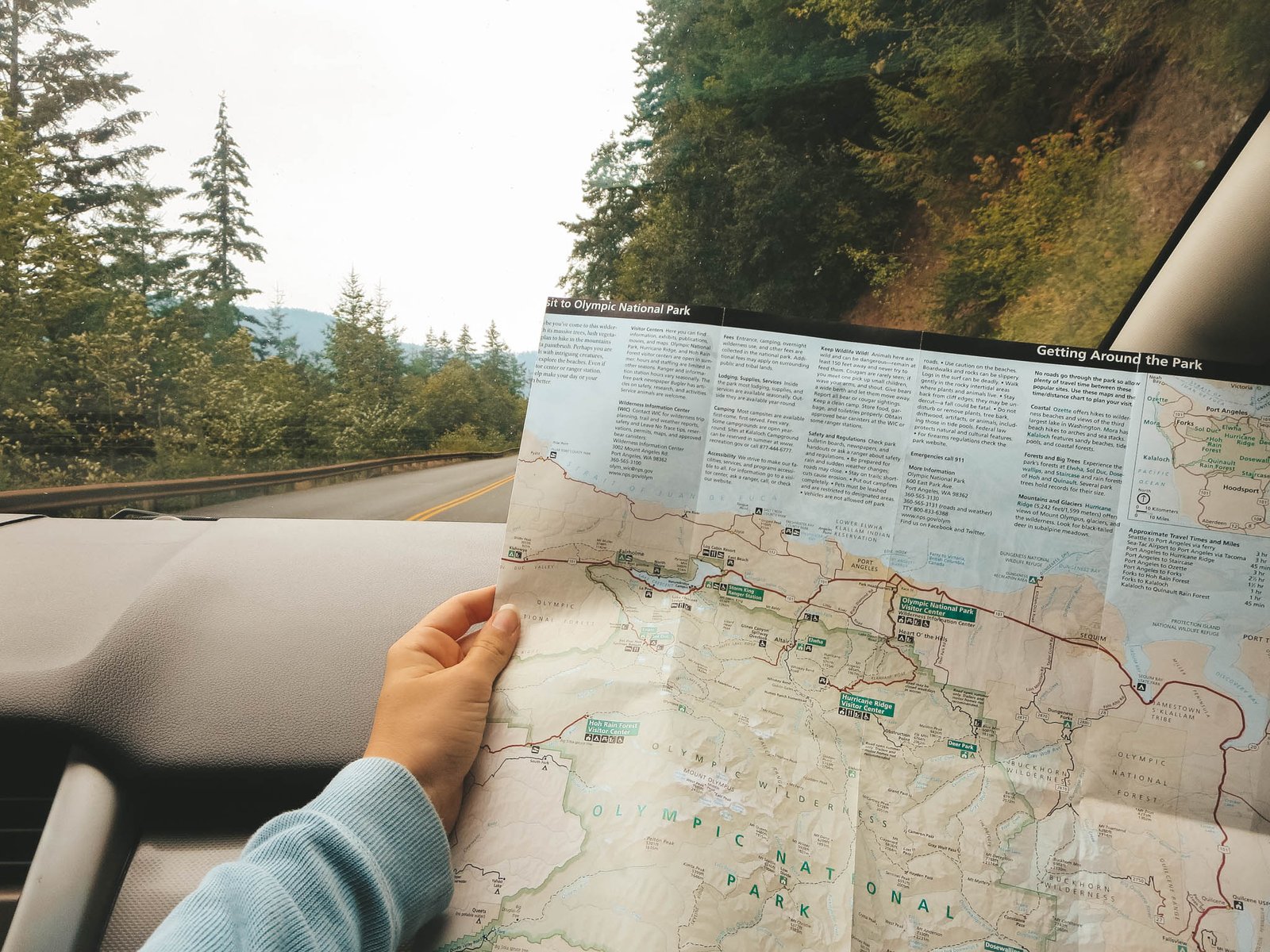 From Seattle: 3 hours
Take the Seattle-Bainbridge Island ferry, then drive up to meet Highway 101 and turn off into one of the park entrances.
Where to Camp in Olympic National Park
The layout of Olympic National Park is dissimilar to some of the other national parks in that everything you wish to see is not laid out on a convenient ring road for you to visit. Some of the most popular destinations are hundreds of km apart! Pick a campground that is near to the main places you wish to see, and if time permits, stop in at the other places on your way in/out.
For example, we camped at Sol Duc Campground which was close to the trails around Sol Duc Falls. What we didn't realize was the beautiful Hoh Rain Forest we wanted to see was another 114km away, Ruby Beach was 107 km away and Hurricane Ridge was 95 km away - and all in different directions!
When picking out a tent, get a spacious one that will ward off rain and damp as well as those pesky mosquitoes. We own a 3-person Coleman dome tent that very comfortably fits our air mattress with room to move. We also own a standard blue tarp that comes in especially handy when it's a downpour and we still need to cook outside!
Things to See and Do in Olympic National Park
Olympic National Park is renowned for its gorgeous rain forests and stunning mountains, so we made sure to head out into the abundant world of nature just outside our tent flap! Due to time constraints and large distances between park highlights, we didn't get to spot everything on our list, but will come back to experience them some day.
Hall of Mosses Trail in Hoh Rain Forest
One of the largest rainforests in the United States, you must stop here and see the living proof of what 150+ inches of rain does to a forest - moss, ferns, bright green growths and dramatically tall trees.
Hurricane Ridge
A scenic road up the mountainside with gorgeous panoramic views of the surrounding landscape. There are many trailheads leading off this road, as well.
Ruby Beach
A popular part of the Olympic National Park coastline is on the far west side of the park, near Forks. This a great spot for sunset!
Sol Duc Falls
A lush and overflowing waterfall hidden in the forest down a quick 1-mile trail which provides a fantastic introduction to the rainforest and the beautiful growths.
This post includes affiliate links, which means I may receive a commission if you click a link and buy something I have recommended. It won't cost you any extra money, but helps keep this blog going!