Mount Baker is one of the most visited forests in the United States, tucked into the north-western corner of the country in Washington, the heart of the Pacific Northwest. Home to gorgeous rainforests, rugged landscape, vibrant fauna, nature trails, epic views and mountain lakes, Mount Baker is spectacular.
---
How to Get to Mount Baker
A 2 hour drive south of Vancouver, or a 2.5 hour drive north from Seattle, Mount Baker is just below the US-Canada border near the Sumas crossing. The main road is the Mount Baker Highway which is a scenic byway, home to many of the attractions of the forest.
---
Where to Camp in Mount Baker National Forest
There are 2 main campgrounds along the Mount Baker Highway - Douglas Fir Campground and Silver Fir Campground. It's best to reserve online in advance to guarantee your site, but we were able to pull into a walk-in site at Douglas Fir at 7pm. The site cost $27 USD.
The sites at Douglas Fir are spacious, have a stone staircase, large eating area, sandy tent platform, clean outhouses and lots of recycling options! There's a small hiking trail along the river here.
When picking out a tent, get a spacious one that will ward off rain and damp as well as those pesky mosquitoes. We own a 3-person Coleman dome tent that very comfortably fits our air mattress with room to move.
---
Things to See in Mount Baker National Forest
Picture Lake
Perhaps the best view of Mount Baker is the stunning reflection in Picture Lake. Head up the Mount Baker Highway and pull over on your lefthand side. Walk around the lake to the wooden docks and snap away!
Ski Lodge
The stunning ski lodge looks dramatic against the backdrop of the beautiful Mount Baker.
Artist Point
The main drive in Mount Baker is Artist Point, a winding route that treks steeply up the foggy mountain. From this drive, you can pull over into the many parking lots and starting points of the numerous trailheads, as well as stunning views on a clear day.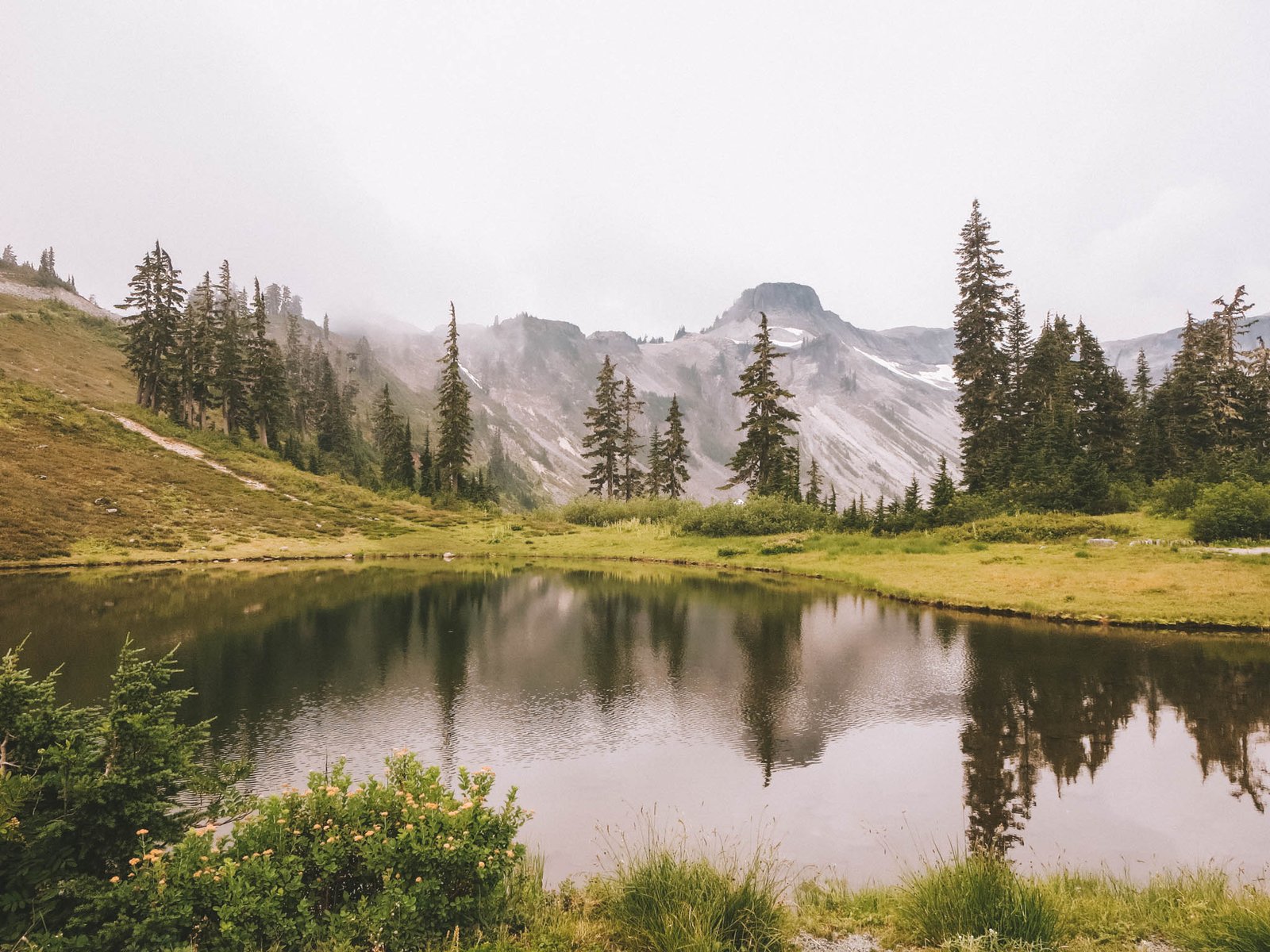 Fire & Ice Trail
A short 0.5 mile hike shows off some of the stunning alpine meadows and lakes of the beautiful forest. Stop in at the visitor centre for panoramic views before heading down the path.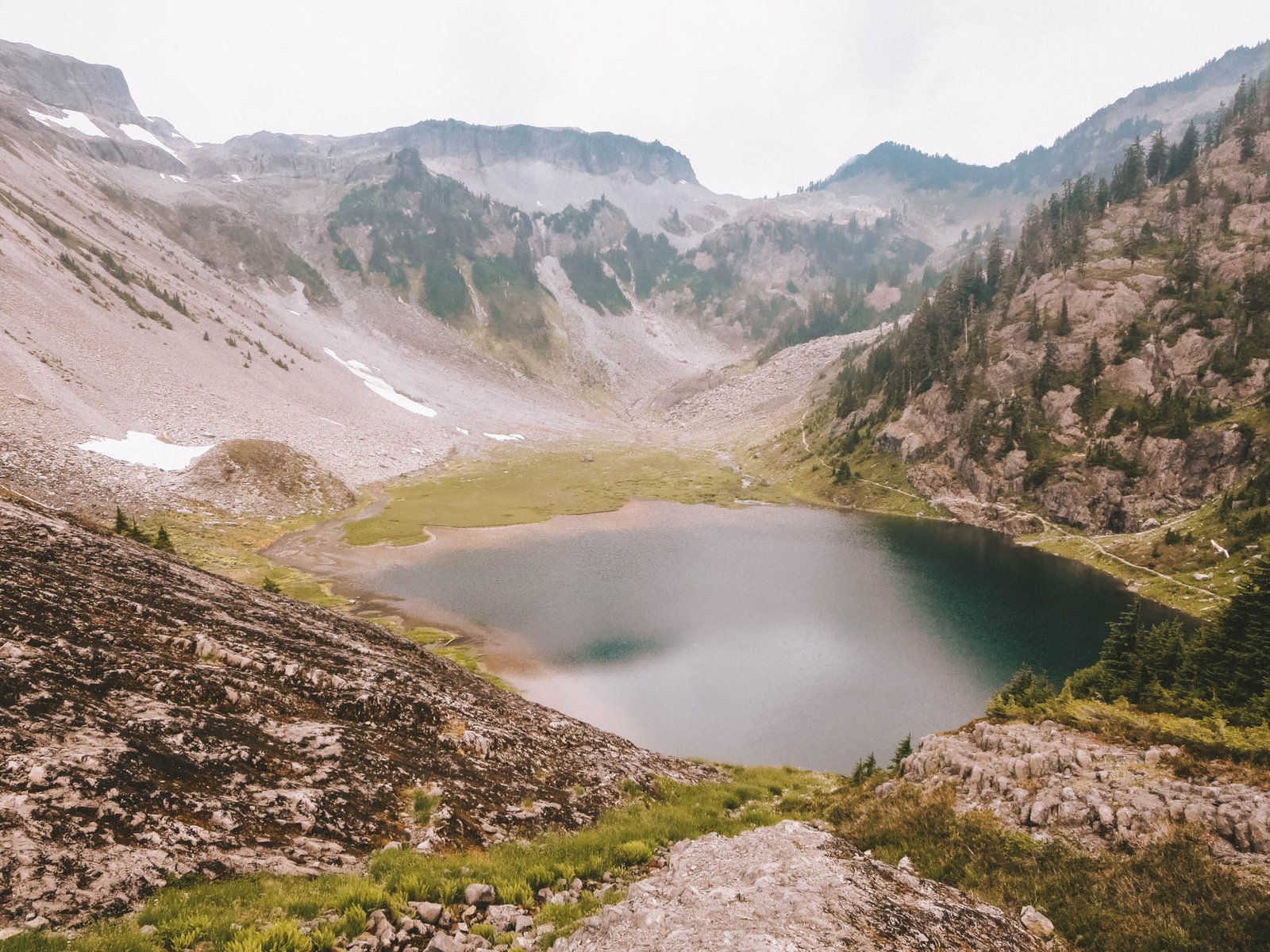 This post includes affiliate links, which means I may receive a commission if you click a link and buy something I have recommended. It won't cost you any extra money, but helps keep this blog going!