The Columbia River Gorge is an area of stunning natural beauty. Winding along the Columbia River, with Washington on the northern bank and Oregon on the southern, there are endless surprises around each bend of the road.
The gorge begins just east of Portland and wraps its way along the river towards Hood River. Along the way, small villages, tumbling waterfalls and stunning panoramic river views will beg you to stop and enjoy.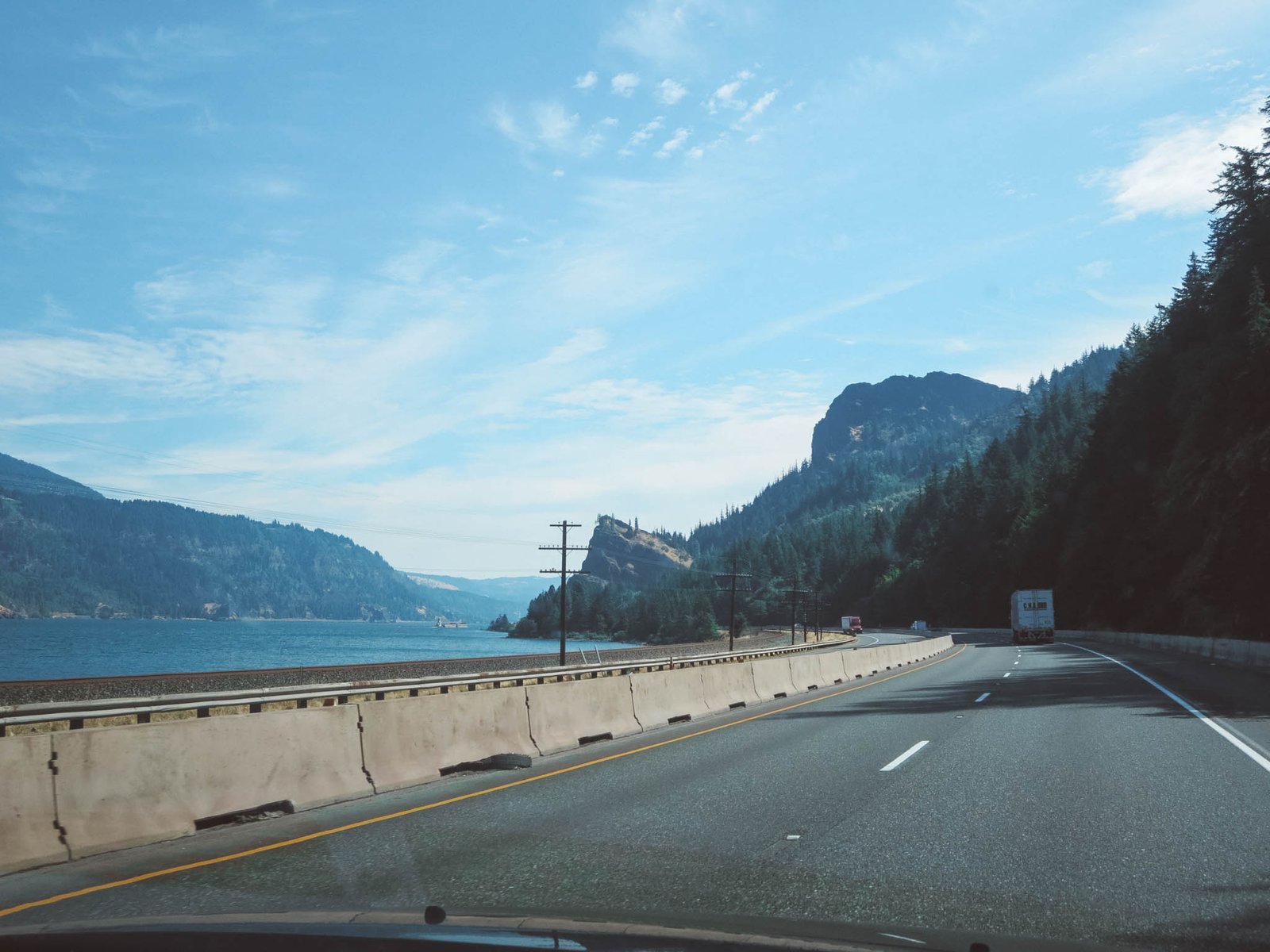 ---
Where to Stop Along the Columbia River Gorge
Bridal Veil Falls
A sweet, tumbling waterfall at the bottom of a 0.75 mile hike.
Multnomah Falls
Perhaps Oregon's most famous waterfall, where a massive wildfire started by a careless man with fireworks was last year, Multnomah Falls is an impressive two-tiered waterfall. A view bridge crosses over the tier.
Hood River
A sweet little town nestled on the banks of the Hood River, here you can stop for supplies, gas and water sports!