Sitting in Claude Monet's garden of lilies truly brought his paintings to life; now I understand why so many of the world's greatest painters came from France.
From the Saint Lazare metro station in Paris, you can catch a TGV to Vernon station. The ride is under half an hour and from there you hop on either the shuttle bus that departs frequently (10 euro) or the Petit Train that departs every hour and half (8 euro return). The Petit train really is a tiny little train and it chugs through Vernon to reach the village of Giverny, making some detours to show off some of the other attractions in town. From the Petit Train stop in Giverny, a 10-minute guided walk brings you along the lanes past some coffee shops to the pink brick of Claude Monet's house and gardens.
Monet's pink house and beautiful garden with his iconic lily pond, the subject of many of his most famous works, welcomed us for a couple hours at an entrance rate of 9,50 euro. The wind whispered in the willows and brightly coloured flowers of every variety and design bloomed in an organized chaos all throughout his rows and rows of garden and around the perimeter of his pond.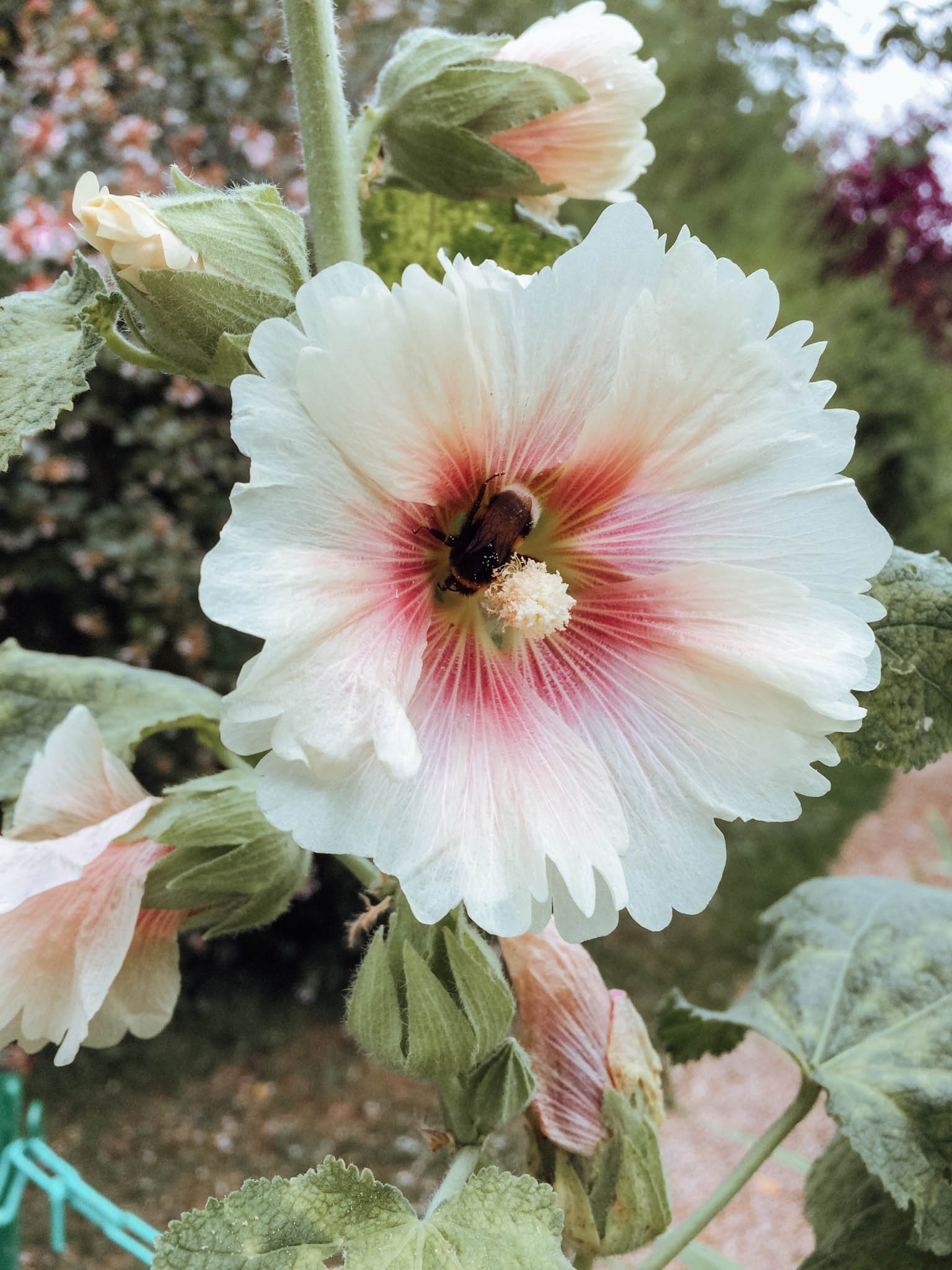 Stop in at the Botanic Cafe, next door to Monet's house, for a coffee. In France, one typically orders a "cafe au lait" or a milk coffee. If it's black coffee you're looking for, be sure to mention that!