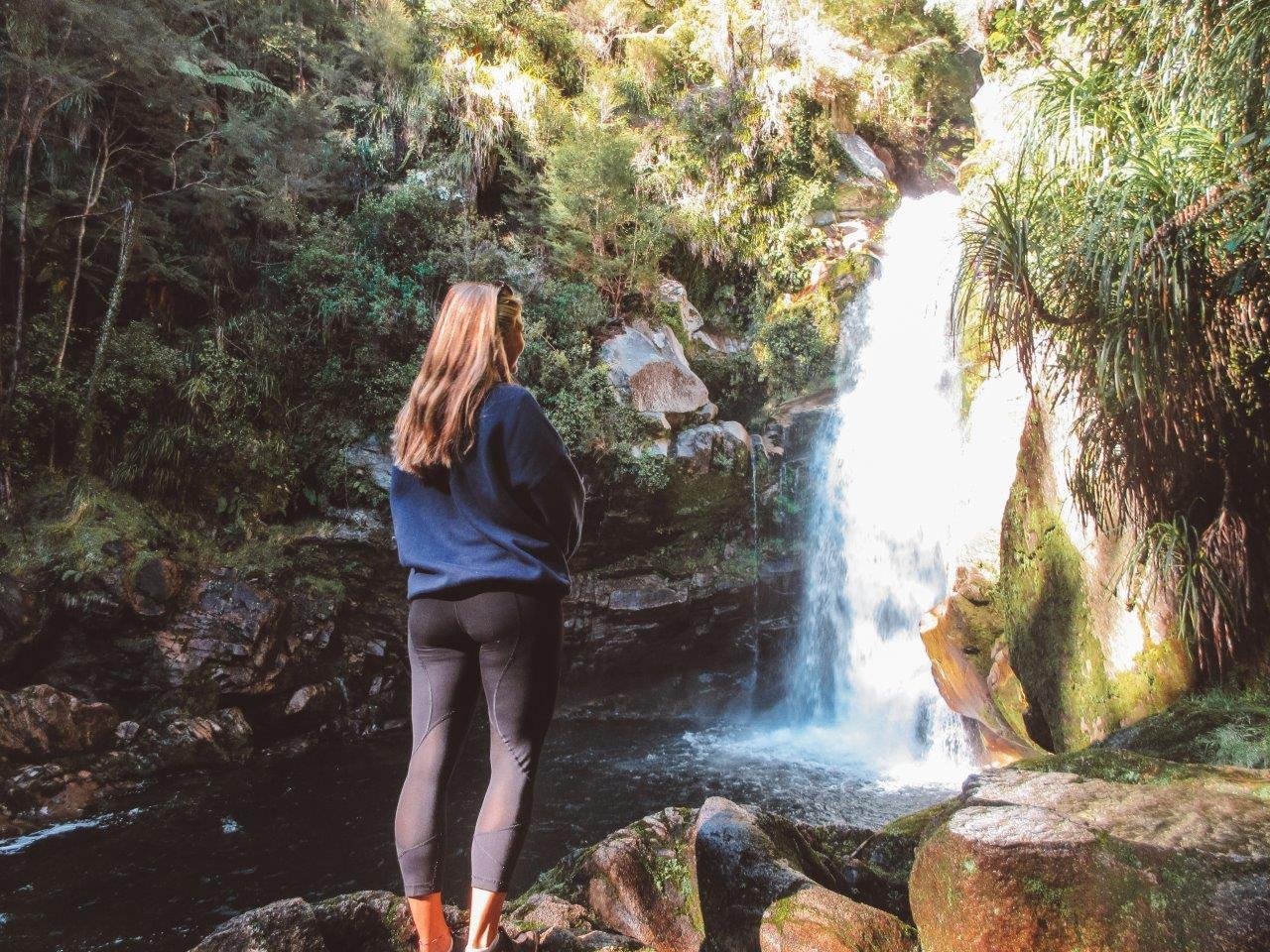 Wainui Falls is a great little track just outside Takaka in Golden Bay, the northwestern most region of New Zealand's South Island. It's a wonderful spot to get outside, enjoy the fresh air and see a beautiful waterfall where you can feel the spray hitting your face!
Wainui Falls is part of Abel Tasman National Park, the smallest national park in New Zealand and full of plenty of wonderful hiking including one of the nation's Great Walks. You can access Abel Tasman from the south in Marahau or from the north near Takaka. Wainui Falls happens to be the largest waterfall in Abel Tasman!
WAINUI FALLS HIKE DETAILS
When: year-round
Where: Abel Tasman National Park, accessed by driving from Takaka
Difficulty: easy
Length: the 3.4km round-trip took us just 45 minutes to complete
Directions: from Takaka, head up Abel Tasman Drive towards the national park, following signs for Wainui Falls. The carpark is down a short gravel road and then you just need to follow the very well maintained trail over swing bridges to the waterfall.
Bathrooms: yes, at the carpark
Public Transit: no (I hitchhiked from Takaka!)