Banff is an outdoor enthusiasts paradise all-year round. I flew out to Calgary in late-November to be greeted by a blanket of thick, fresh snow and more flakes still falling from the sky, as they would continue to do so for many months. My boyfriend and I drove out to Banff, about two hours outside of Calgary, up to Mount Norquay. A popular ski destination in the thick of winter, there is also ample hiking to be found in the area.
We parked at the base of the ski hill near the chalet and trekked for about an hour and a half on a round-trip of the Stoney Squaw Summit hike. The hike starts at the wooden sign and loops up to the summit and then back down via the back of the ski slope. The hike is a total of 4.2km with a gentle elevation gain of just 190m. Google Maps has a clear rendition of the loop. The trail winds its way through grand pine and spruce trees leading up to a summit view over Banff and the Cascade mountains. Even under a foot or two of snow, the trail is well-patted down and easy to follow. Be sure not to stop close to the edge and always hike with another person in wintery conditions! Stop by the sweet little mountain town of Banff for wintery shopping and a hot drink.
Stoney Squaw Summit Hike Details
When: May to October for hiking, November to April for snow-hiking and snowshoeing
Where: Mount Norquay
Difficulty: moderate
Length: 1.5 hours for 4km roundtrip
Directions: All Trails
Bathrooms: yes, at Mount Norquay lodge
Public Transit: no
What to Bring
Snow boots or waterproof hiking boots (I wore Sorel's and they were great)
Warm socks that cover at least above your ankle bone
Quick-dry leggings (such as Lululemon) – don't wear too many layers as you'll get quite warm
A warm waterproof jacket over layers that you can strip off when you start to heat up
A scarf, toque and gloves
Bottle of water and a small snack in case you get hungry
Camera for sweet shots!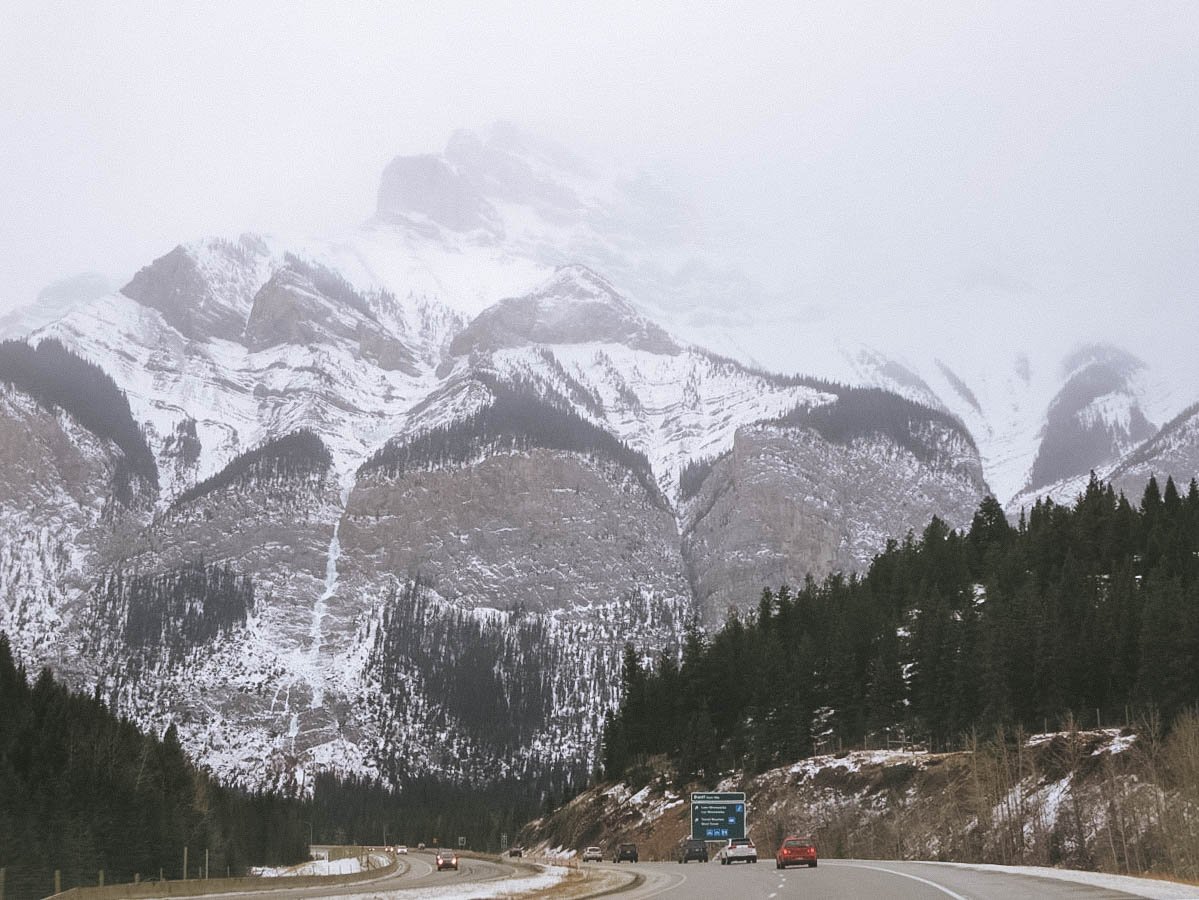 This post includes affiliate links, which means I may receive a commission if you click a link and buy something I have recommended. It won't cost you any extra money, but helps keep this blog going!