Since we purchased our beautiful little van, Bongo, we've been taking her out at every opportunity to escape the city of Wellington and go exploring in the surrounding regions. A few weekends ago, we went up to Castle Point on the east coast to celebrate my birthday. This weekend, with gorgeous sunny weather on our side, we went up the west coast towards Porirua and Paekakariki to spend the night by the ocean and enjoy the outdoors.
On Saturday afternoon, we packed up some food and a bag of clothing and toiletries each before hitting the road out of Wellington. Less than a 1/2 hour later we pulled up at the Ngatitoa Domain, a free campsite for self-contained vehicles just outside Porirua on the mouth of Ivey Bay flowing into the ocean. Just in time for the sun to go down, we read our books in the fading evening light and listened for the crickets in the grass. The stars were incredible that night, too, which we spotted as we dashed across the football pitch just behind the campsite to the toilet block in the middle of the night!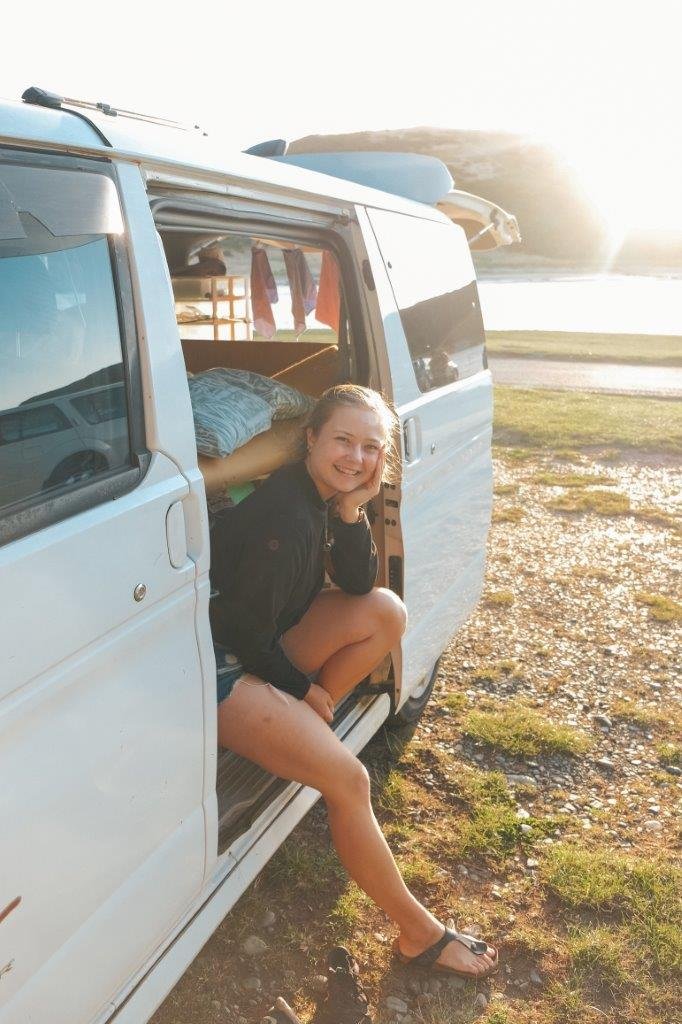 After a delightful morning with breakfast oceanside, we drove a little further up the coast to the tiny little town of Paekakariki where the Paekakariki Escarpment Track starts, a trail that wanders back along the coast to Pukerua Bay along thin, crumbling paths high above State Highway 1 and the railway while the ocean breeze cools your perspiring brow.
PAEKAKARIKI ESCARPMENT TRACK HIKE DETAILS
When: year-round
Where: Paekakariki
Difficulty: easy-intermediate, some steep and narrow sections
Length: it takes about 3 hours for 10km one way
Directions: you can access both ends of the track by train, either in Pukera Bay on the southern end or Paekakariki. We parked in Paekakariki, hiked south and then took the train back up. The trail is easiest to locate and follow from Paekakariki; park near the train station, walk down State Highway 1 until you find the staircase leading under the bridge to the start of the track; do not cross the highway! You can return the way you came if you wish to walk 20km!
Bathrooms: yes, in the towns at either end in Paekakariki or Pukera Bay
Public Transit: yes, trains run from Wellington Central to Waikanae. Stop at Paekakariki to start the walk and then hop back on the train at the other end at Pukera Bay.