We visited Taupo twice - once in mid-March the day New Zealand went into national lock down against COVID-19, and once again in late May to revisit and pick up where we had left off.
In Taupo, you can walk, bike or picnic along Lake Taupo and there's also plenty of shopping and dining options, if that takes your fancy.
The one amazing attraction that we really did enjoy was Huka Falls, the most visited scenic reserve in the country.
Huka Falls is an epic waterfall that gushes out of Lake Taupo via the Waikato River dropping 220,000 litres of pure blue water down an eleven metre drop each second!! The power you witness is quite surreal. There's some really nice viewpoints from both sides and from above the falls that offer varying perspectives of the natural phenomenon.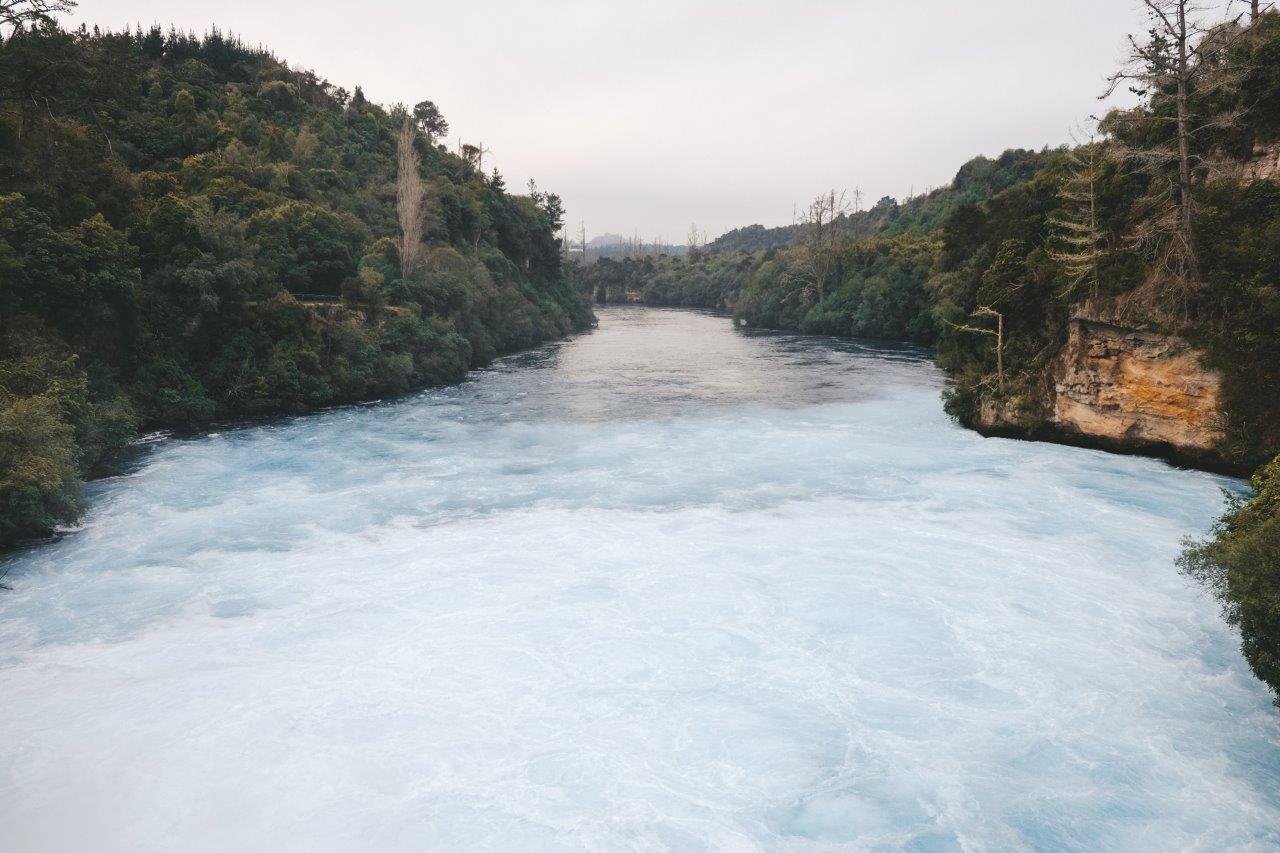 ---
Pin this post to refer back to later!