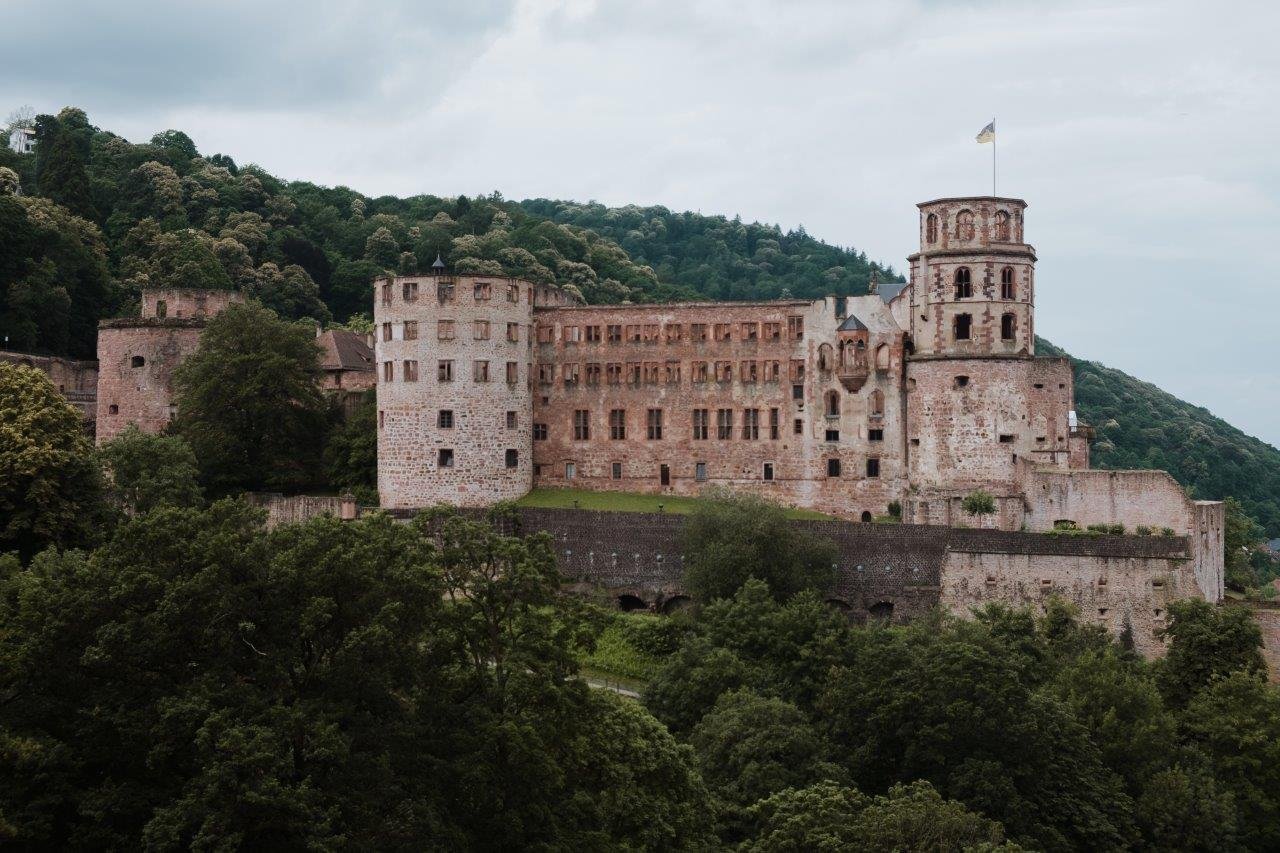 I made a long train journey from Brussels, via Cologne for a day, to reach Heidelberg and it's acclaimed palace on the hill well-known for it's stunning views and deep history.
Unfortunately, my visit to Heidelberg Palace was a let down. Weather aside (it torrentially rained and thunderstormed), the tour guide was probably the worst I've ever had on a visit anywhere! He didn't seem to know much about the place, and spent most of the tour trying to crack jokes, making no sense and going out of order on the route.
On top of that, given that the Renaissance-style Heidelberg Palace is mostly in ruins thanks to sieges in the 17th and 18th centuries, most of the insides are just renovated function spaces for dinners and shows, so the historical feeling is missing and there's no astounding architecture to take in, such as there was at the Brühl Palaces in Cologne.
The town itself is cute to wander, but the trip as a whole left me a bit deflated and disappointed. The entrance to the palace is 9 euros (access to the courtyard, the German Pharmacy Museum and the world's largest wine barrel), with an additional 6 euros for the tour - and you don't get your money's worth.
Sorry to have a negative blog post - but I'm all about keeping it real here!
---
CHECK OUT MY VLOG OF COLOGNE & HEIDELBERG HERE!