Egmont National Park is tucked away on the west coast of the North Island on a peninsula sticking out in the region of Taranaki. The crowning glory of this region? Mount Taranaki is an active stratovolcano home to plenty of hikes, waterfalls, scenic lookouts and natural gems.
---
How to Get to Egmont National Park
We are living in our little van Bongo at the moment which is taking us on an epic roadtrip around the North Island. Egmont National Park is about a 4.5 hour drive north of Wellington, which we did in two stints spending the night on the way in Waikanae on the riverfront.
There's a number of roads that lead into Egmont National Park offering different views of Mount Taranaki from various visitor centres and trails that are dotted around the park. We drove up Manaia Road to the Dawson Falls Visitor Centre which offers free camping in the parking lot.
---
Where to Stay in Egmont National Park
If you're in a self-contained camper, you can freedom camp at loads of sites around the country. There's a number of these kinds of sites in Egmont National Park, mostly outside visitor centres, such as the Dawson Falls Visitor Centre where we parked right outside.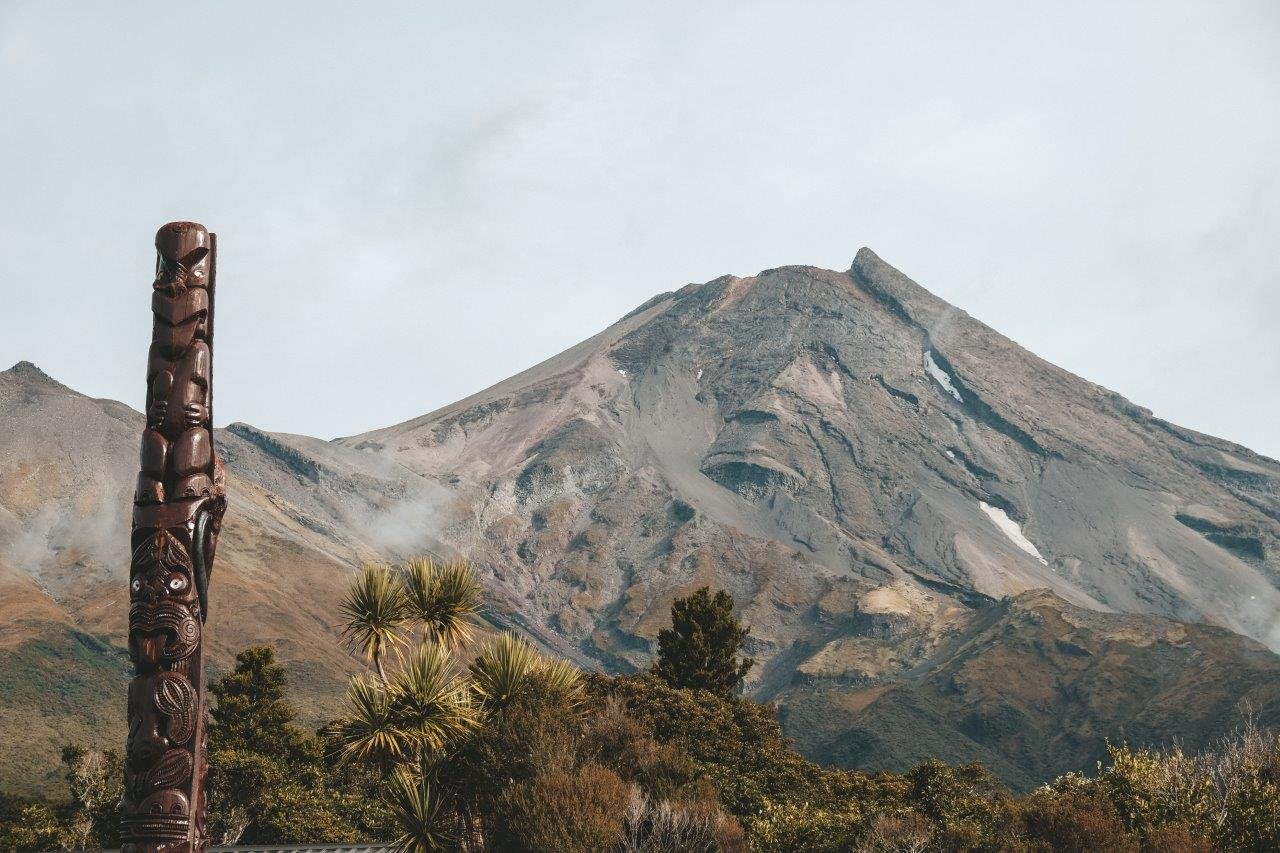 ---
Things to Do in Egmont National Park
Dawson Falls
There's some beautiful things to do in Egmont National Park - one of the ones we loved was Dawson Falls. It's not massive, but it's surrounded by lush vegetation and we greatly enjoyed the walk through the forest.
Pouakai Tarns Hike
The hike itself was actually awesome - mostly boardwalked and beautiful in the sunlight when it filters through the trees, but we were underwhelmed unfortunately by the tarn itself at the top. Pictures are deceiving, the tarn is tiny! It does do well on a sunny day when you might be lucky to catch a reflection of Mount Taranaki. We unfortunately hiked on a sunny day but Taranaki insisted on remaining covered in dense clouds so we did not see much.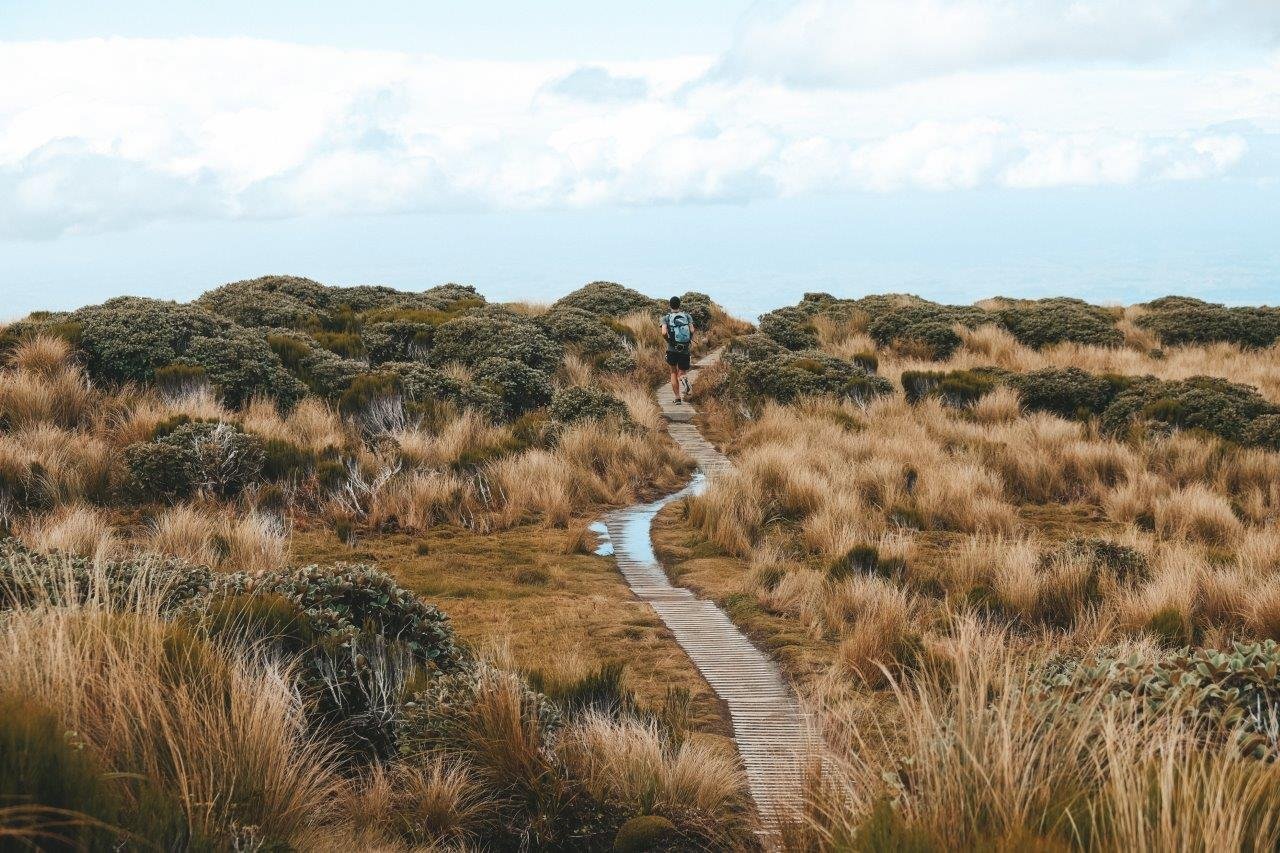 Three Sisters
Now this one is not actually in Egmont National Park, but very close by on the coast just north of New Plymouth! This was our favourite spot in the entire Taranaki region - an incredible beach chokka full of caves, tunnels, rock formations, black sand and ponds to explore. Magic!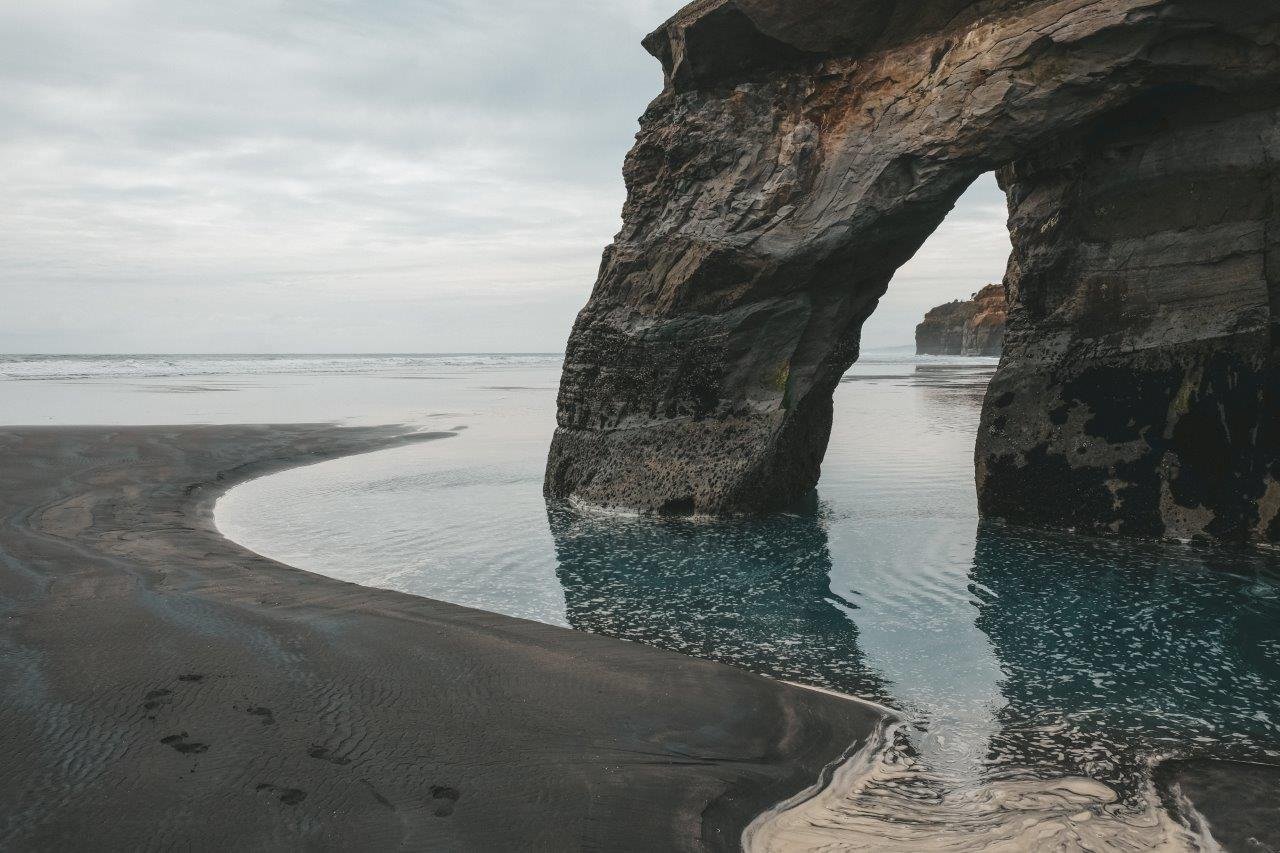 Lake Mangamahoe
This one isn't technically in the national park either, but is just outside on the way to New Plymouth. We arrived to a misty morning and were greeted with a damp forest walk which was surprisingly pleasant. There's a decent little viewpoint just around the lake on the circuit track which takes about 1-2 hours to complete in its entirety.
---
Pin this post to refer back to later!