Colombo is Sri Lanka's bustling capital city. Although commonly overlooked by travelers in search of more romantic beach or mountain destinations, Colombo has much to offer the curious traveler. I suggest starting your trip off here to adjust to the country, understand the customs, and beat your jet lag. I also highly recommend at least a day at the end of your travels also in Colombo to wind down from the hectic adventures you will have undertaken.
Go between December and March to avoid the rainy season. Prices will be more expensive at Christmas and New Year's, but you will rarely find anywhere that is sold out. Wifi is available in many cafes, restaurants, and at all hotels.
---
Checking In
A grand old hotel in the heart of Colombo Fort boasting an incredible view of Galle Face Green and the Indian Ocean. While some features are in need of an upgrade, the overall stay here is comfortable and relaxing, the perfect place to wind down from a 27-hour journey in our case. A fantastic buffet breakfast offers cuisines from both Asian and Western cultures, and there are dinner options available too. Their huge outdoor pool used to look straight to the ocean, but new investments and building projects have taken over that view a bit.
A gorgeous new skyscraper hotel, the Cinnamon Red Hotel features cutting edge luxury. With a fine eye for design and a committed splash of red everywhere you look, the Cinnamon Red understands service and produces fantastic results. The price tag is not outrageous, and there's a rooftop outdoor pool and numerous dining options available. Just steps from the National Museum and the shopping district of Cinnamon Gardens, this hotel was the perfect place to wind down and relax before heading home.
---
Get Around
Taxi or Driver
While not the cheapest way to get around in Sri Lanka, and also not the most common, a taxi offers the reliability of a car with actual doors and trunk space, plus air conditioning and a barrier between yourself and the fumes and sounds of the country.
Expect to pay at least 100 Rs per km, and always settle price before you get in. We paid 3200 Rs for the 35km trek from Bandaranaike Airport to Colombo. Tell them you don't want to take highways (they're tolled, so drivers will push their price up).
Tuk-Tuk
By far the most common method of transportation, and also substantially cheaper than a taxi or private driver, the famous tuk-tuk can be found on every street corner. You will never need to hail one down, as ten will try to haggle with you at once.
Always arrange a price before you get in the tuk-tuk. Most drivers are reasonable. Pay no more than 100 Rs per km, and always know how many km you are traveling so while haggling you can indicate you understand the distance, meaning you can arrive at a reasonable price for both parties. We paid 250 Rs for the 3km trek from Colombo Fort Bus Depot to our second hotel in Colombo; this was after a different tuk-tuk tried to tell me it was very far away and that 400 Rs was the absolute cheapest he would go. Be confident in haggling!
Train
Trains are the best way of getting around the country. Use tuk-tuks within cities, certainly, but if a train is available to where you are going, take it! They'll be the cheapest method of transportation you'll find and no haggling is necessary. Plus, Sri Lanka has some of the most beautiful train rides in the world.
There are up to three classes available on a train, with reserved seats available on some trains. Reserved seats will always be more expensive, but it will guarantee you a seat. If you're in unreserved classes, you'll be paying less, but you may be standing for a couple hours smooshed in between the locals. We paid 800 Rs each for our 1st class reserved seats on the 2-hour trek from Colombo to Galle, but only 80 Rs each for our 2nd class unreserved seats from Galle on to Mirissa. Always take the highest class available (it's really only a few dollars more).
Bus
I don't recommend taking the regular city buses: they're loud, fast and hard to catch mid-transit! The cross-country air-conditioned reserved seating buses are generally decent – we took a 6.5 hour cross-country bus from Trincomalee to Colombo.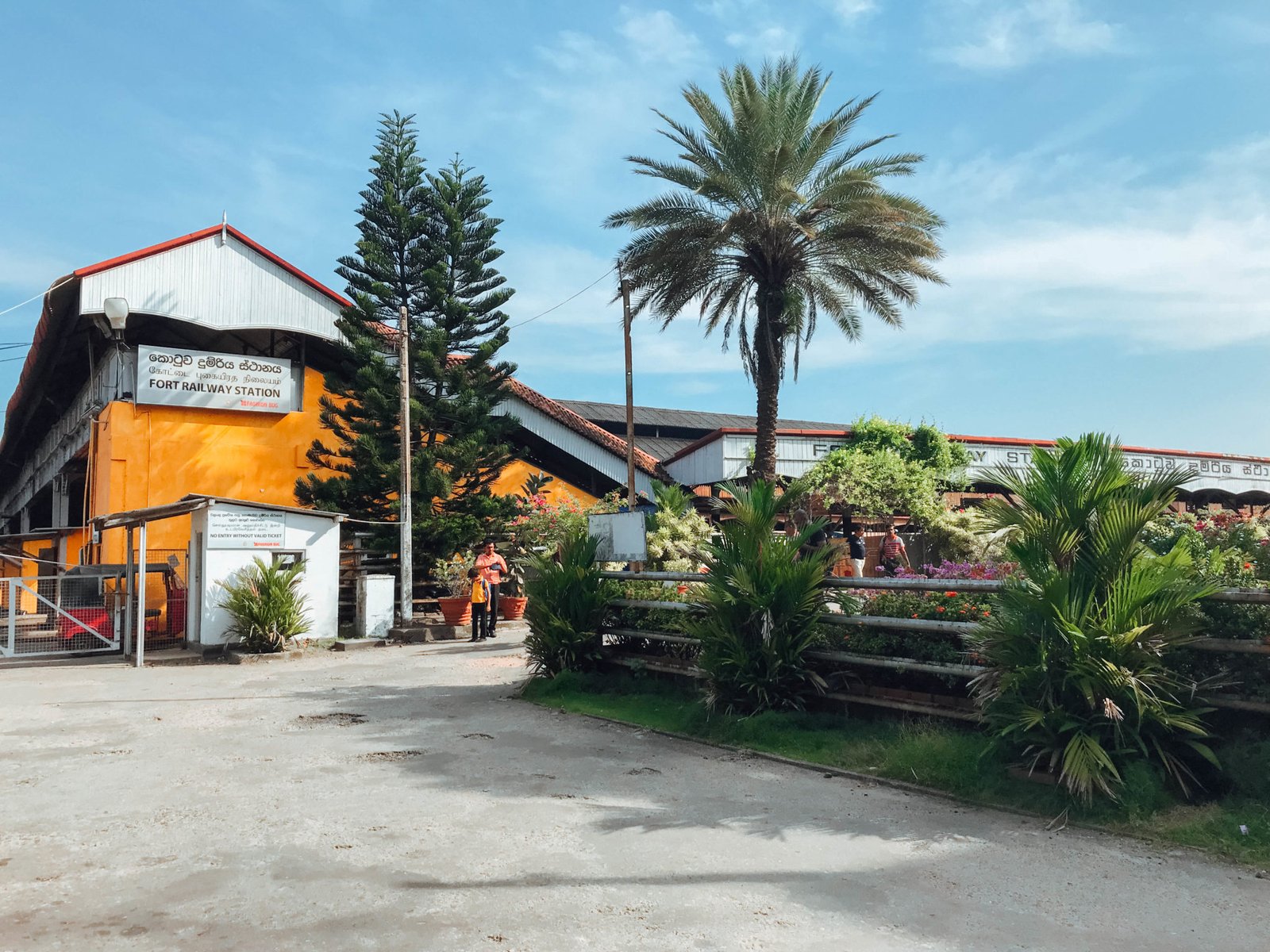 ---
10 Things to Do in Colombo
Pettah Market
A vibrant, busy and bustling market, Pettah lies due north of the Colombo Fort Train Station. Market stalls spill out onto the streets offering goods of practically every kind. After 9am, this place becomes searingly hot, as thousands of locals push past searching for their daily purchases. Tuk-tuks honk their way through the crowds and young men carry bags of clothes, pineapples and baskets. It's a fascinating experience; bring water and find a spot on the edge of the crowds from which to observe the madness.
Fort
The heart of Colombo is Fort, a conglomeration of crumbling old buildings and massive skyscrapers with some nice hotels thrown in the jumble. What used to look straight out onto the gleaming Indian Ocean now is being encroached upon by an artificial extension of land, the result of a massive Chinese investment and multi-billion dollar infrastructure deal. Touts and tuk-tuks like to hang out here and try to convince you to join them for a "cheap tour of big sights" but if you're up for the walk, it's a great way to go! There's a detailed walking tour in the DK Eyewitness Travel book for Sri Lanka.
Old Galle Lighthouse
Originally on the old coastline before the new developments began, this lighthouse is a modest old building offering a good viewing spot for sunset. Pass by it as you walk around Fort; it's most appealing at sunset.
St Peter's Church
Just before you reach the military checkpoint at the edge of Fort, there's a sweet little pastel blue-walled church tucked away. Numerous plant pots decorate the exterior walkway of this 17th century building, built originally as a residence for a Dutch governor and converted into a church in 1821.
Cargills Main Store
Get acquainted with Cargills while in Sri Lanka - it stocks lots of basic goods, foods and pharmaceutical products. We stopped in at the original Cargills in a red and white decorated building, which is now mostly bare space, to pick up some extra mosquito spray, water and snacks.
Galle Face Green
Right on the water is a long lawn flanked on the coastal side by a promenade and steps highly popular with the locals. This place comes alive at night, after the heat of the day has died down, and children bring toys and kites, while young couples share the view. Touts love this area, so be aware that almost everyone is going to want you to spend money on them.
Colombo National Museum, 1000 Rs per adult
A massive collection telling the tales of Sri Lanka's history are housed in this historic museum. National artifacts are sorted by theme, from the pre-historic era up to the most recent. We saw textiles, ceramics, coins, masks, statues, paintings, accessories, decorations, and life size dioramas of how rice paddies, agriculture and irrigation was developed in the more rural areas. It's air-conditioned, a bonus in the sweltering heat!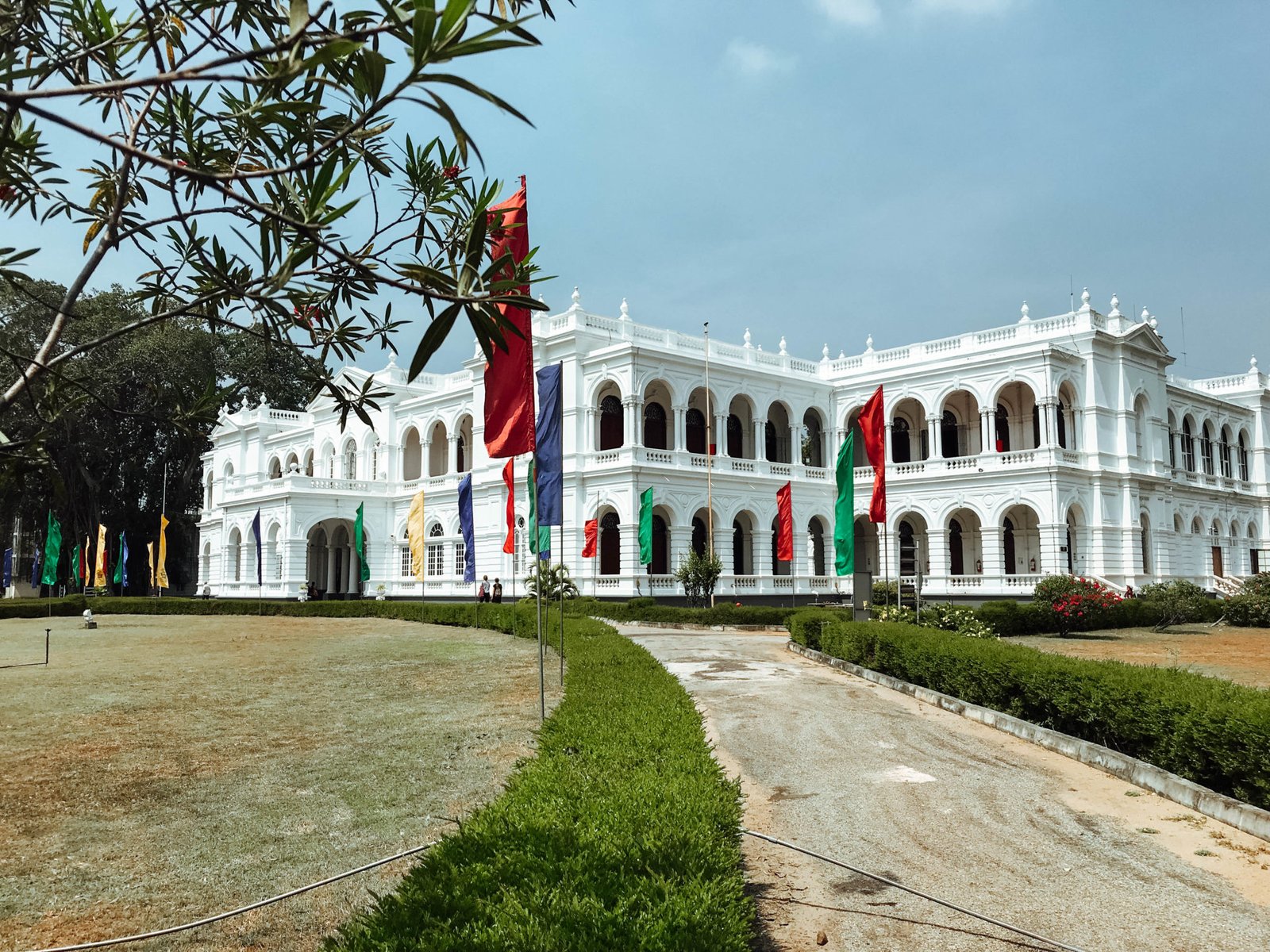 Old Dutch Hospital
No, this isn't a hospital any longer! It is one of the oldest structures in Fort, however, and that makes it a hotspot for tourists looking to pick up some souvenirs and have a delicious bite to eat. I cannot recommend Semondu Restaurant enough, hands down one of the best curries of the whole trip. We chose not to consume any fresh fruits or vegetables while in Sri Lanka as they have been washed in water considered unsafe for travelers.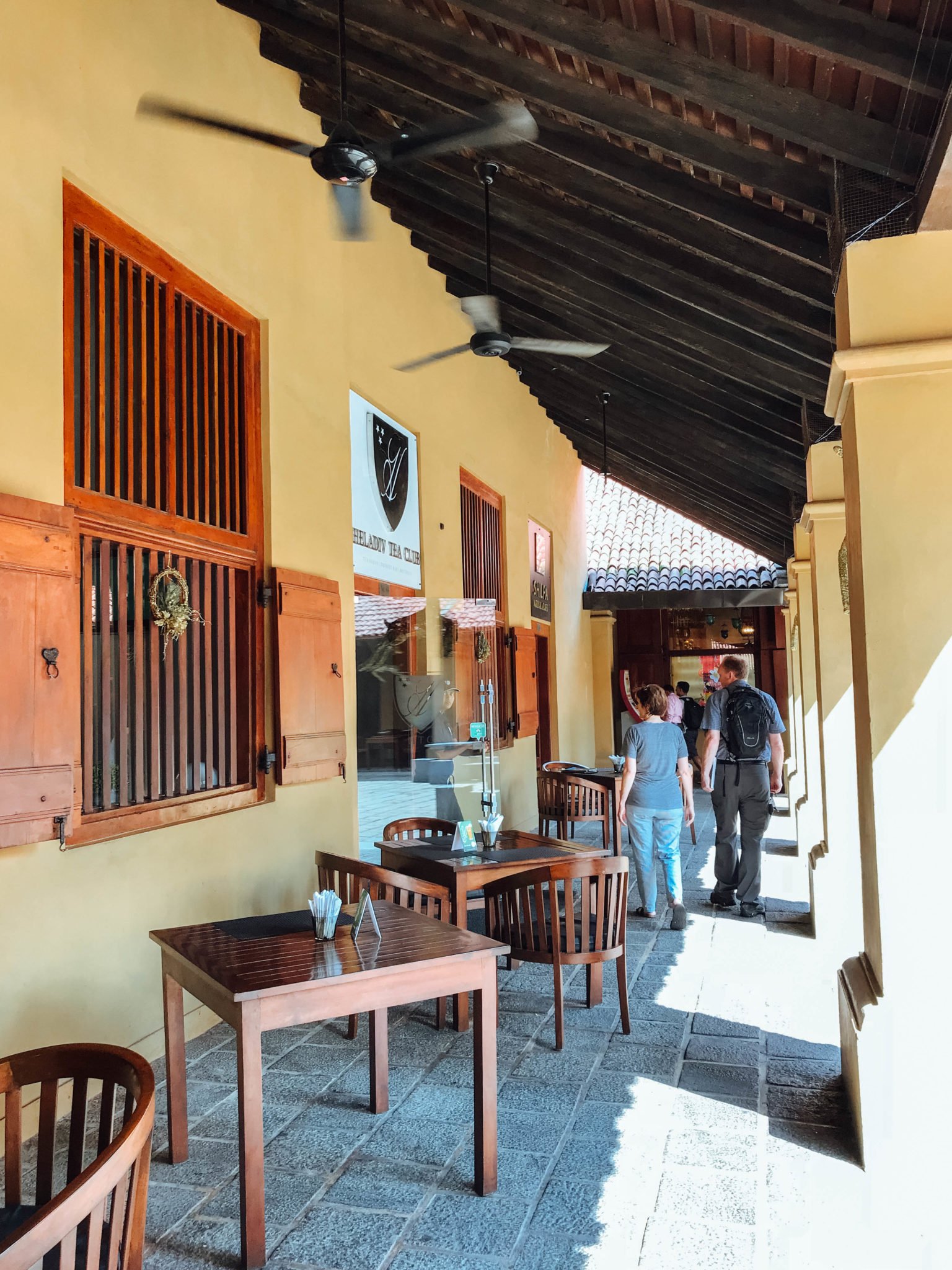 Cinnamon Gardens
A wealthy residential neighbourhood with leafy trees sending speckled sunlight dancing across the sidewalks, Cinnamon Gardens is just south of the National Museum. It feels very different to other parts of Colombo like Pettah, mostly because it's quiet and hidden. On Reid Avenue on Saturdays, there is a local organic market featuring everything from gluten free to vegan to ayurvedic herbs to puppies available for adoption. We picked up a bag at the market made at a support factory for disabled workers - check out Embark Passion's work for yourself!
---
Over to you! Have you ever been to Colombo? What other places are must-see in your opinion? Have you been to any of these ten spots? Let me know your opinions in the comments below!
This post includes affiliate links, which means I may receive a commission if you click a link and buy something I have recommended. It won't cost you any extra money, but helps keep this blog going!