Winter and Christmastime is one of the loveliest times of year, and Salzburg, with its romantic idyllic streets seems to know just how to do the season right. From delightful markets showing off the best of the best, to wintery hikes in the hills, the city comes alive at this time of year.
I returned to Salzburg after a few months working remotely in the warmth and sunshine in Portugal and was very excited to return mid-December to snow and the Christmas season in full swing, albeit greatly subdued thanks to COVID.
Here's what I managed to cram into my ten days of wintery shindigs while in Salzburg in the run-up to Christmas:
---
Hike up to the Kapuzinerberg
This beautiful hill is right in the heart of the city offering 360 degrees views across Salzburg. You can hike it year round, but something about trekking up in the brisk winter air with the snow crunching beneath my feet was a wonderful escape into nature for an afternoon.
---
Enjoy the delights of the Salzburg Christkindlmarkt
The original Christmas market here in Salzburg dates back to the 15th century and makes it one of the oldest in the world! Located right in the middle of the city on the Residenzplatz, the gorgeously decorated market stands are some of the best I've ever seen.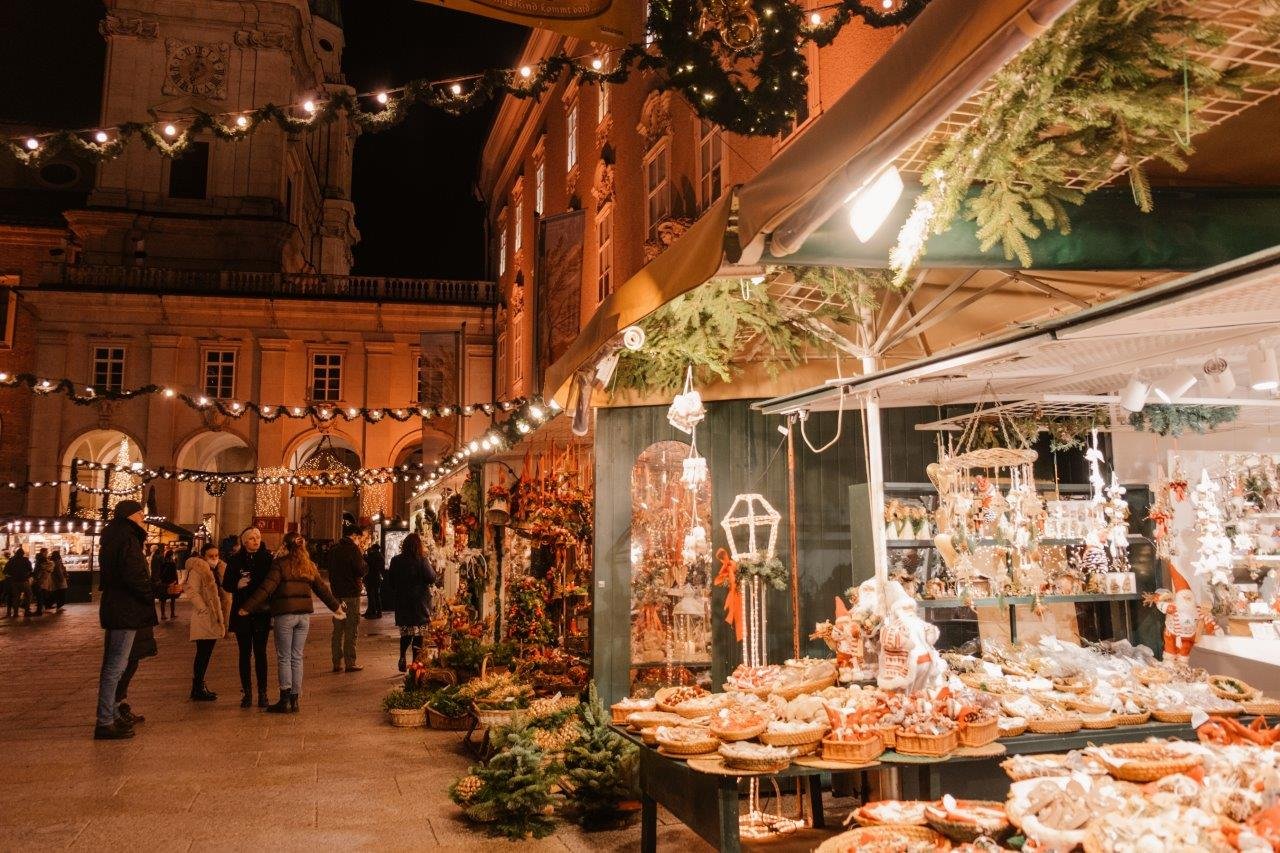 ---
Spot the giant advent calendar at Hellbrunn Adventzauber
A bit out of the city at the famous Schloss Hellbrunn - where you can find the Sound of Music pavilion, where the song "I am 16, going on 17" was sung - a lovely little market is held in winter. The big draw for this one is the giant advent calendar they put on the windows of the castle.
---
Summit Gaisberg for breathtaking mountain views
The Gaisberg is perhaps Salzburg's most well-known local mountain. There are a few different trails across the mountain, the best one being the one that takes you straight up to the summit - the Gaisberg-Spitze - from where you can get absolutely mindblowing views across the local mountain ranges and down over the entire city of Salzburg.
---
Wander the tiny Mirabellplatz Market
This tiny little market takes up just one small street in the heart of Salzburg offering visitors a cozy atmosphere with warm drinks, yummy food and lovingly made homemade gifts.
---
CHECK OUT MY VLOG OF CHRISTMASTIME IN SALZBURG HERE!
---
PIN THIS POST TO REFER BACK TO LATER!