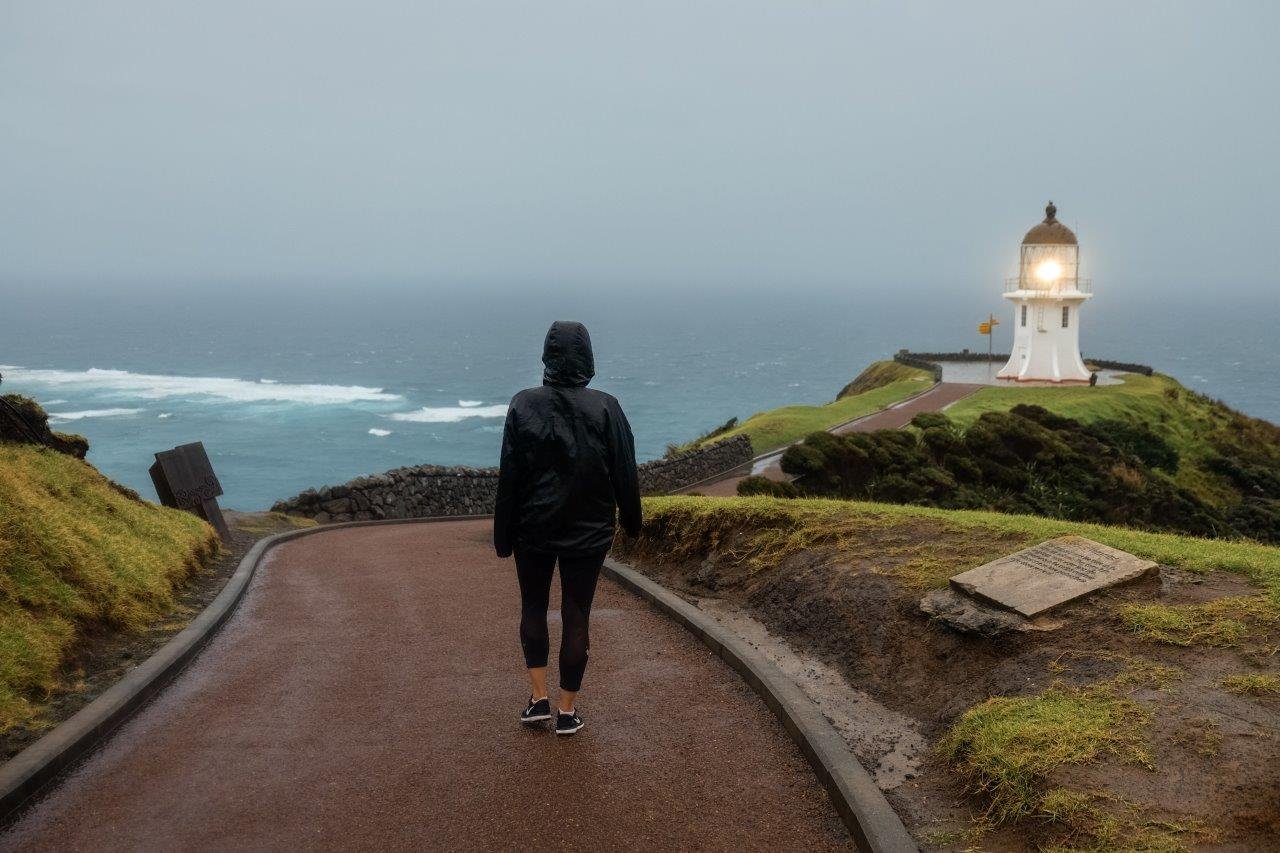 Cape Reinga is the northenmost tip of New Zealand, a tiny little dot on the tip of the North Island, 100km away from the closest town and really far from literally everything.
It is at Cape Reinga that the Pacific Ocean from the east meets the Tasman Sea of the west and you can actually see the line where the two bodies of water intersect. It's really cool to witness.
While there isn't a tremendous amount to do in the surrounding area, Cape Reinga is worth the trip, rain or shine. We ended up visiting Cape Reinga on probably the rainiest day of our entire roadtrip and had a blast battling the wind and rain as we walked the ten minutes up to the lighthouse.
Pin this post to refer back to later!