Franz Josef is a tiny town on the west coast of New Zealand's South Island, home to the famous Franz Josef Glacier. Neighbouring Fox Glacier is just down the road. These glaciers are unique in that they are two of just three glaciers in the whole world to feed directly into a rainforest.
---
How to Get to Franz Josef
I am traveling around New Zealand with a Stray bus pass that gives me unlimited hop-on, hop-off access all across the country. I took the Stray bus from Marahau in Abel Tasman National Park down along the west coast of the South Island to Franz Josef. This trek takes about 11 hours with stops in Paparoa National Park at viewpoints and at the pancake rocks in Punakaiki.
Interested in getting around New Zealand on Stray? Click on the image on the right to buy the perfect pass for your trip down under!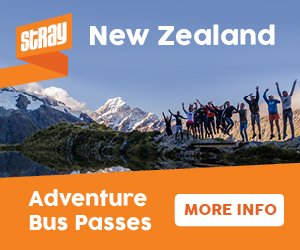 ---
Where to Stay in Franz Josef
All the hostels in Franz Josef are centrally located so just do your research and pick a hostel that has the amenities you're looking for such as free wi-fi. Book in advance as it's nearly always full here. The town of Franz Josef is really small, so everything will be in walking distance to the outdoor activities you're hoping to do!
---
Things To Do in Franz Josef
The main draws to this region are to visit the glacier - by hiking, flying or helicoptering over and on it. I spent three days exploring the town and the local hiking trails to put together a detailed guide on how to make this most of this disappearing natural wonder.
Franz Josef Valley Walk
An easy one hour trip, this walk heads into the valley looking up to the impressive Franz Josef Glacier. Perfect if you're short on time!
Tatare Tunnels
A 3.6km roundtrip hike through the old water tunnels allows you to explore a fascinating other world with views of the Tatare Gorge full of glow worms! This was a brilliant hike.
Robert's Point
The most challenging of all the hikes around Franz Josef Glacier, this hike will take you the closest to the actual glacier to get up close and personal with the magnificent feat of nature. It's an 11km round-trip that took me 5 hours with a long lunch break at the peak to enjoy the stunning views with helicopters coming in every ten minutes. Check out my detailed hiking guide for this challenging trek here.
Aoraki Viewpoint
Just outside of Franz Josef is the neighbouring Fox Glacier. This is a lovely little town worthy of a stop with some stunning natural features of its own. My favourite was driving down to the Mount Cook/Aoraki Viewpoint which gave us our first peek at New Zealand's highest mountain!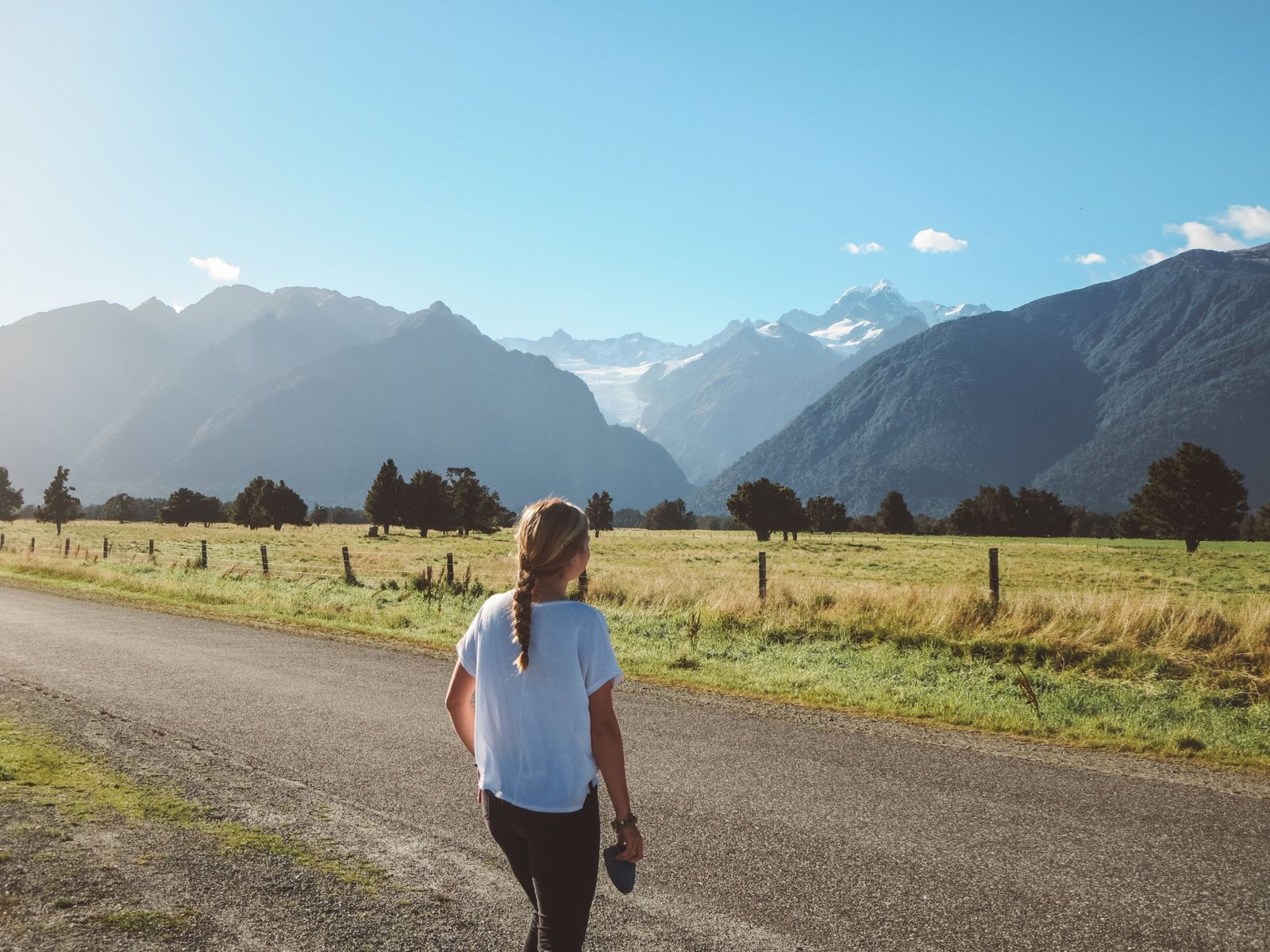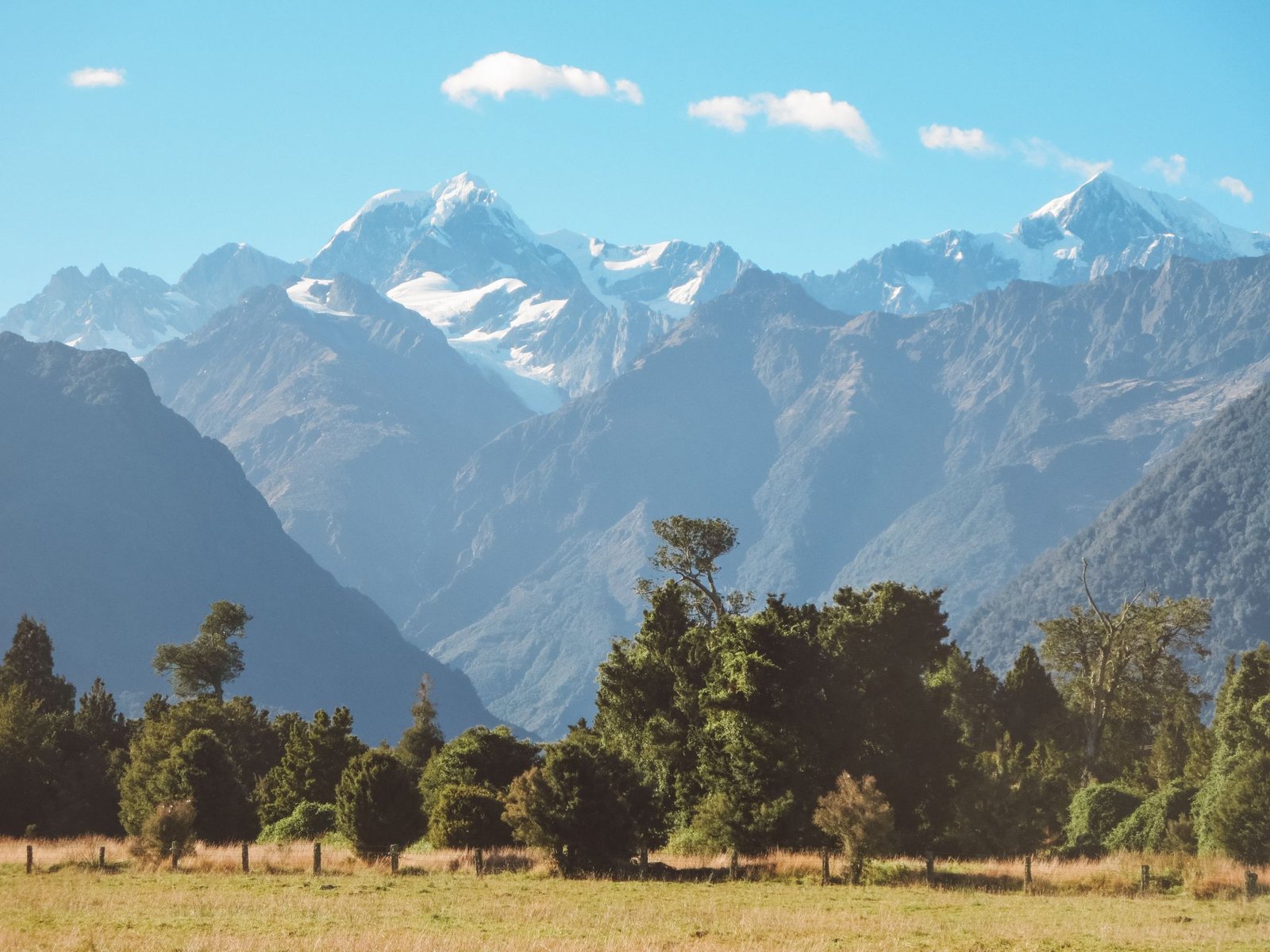 Lake Matheson
One of the best natural features surrounding Fox Glacier is the beautiful Lake Matheson. Catch it on a sunny windless day and you'll have a perfect glass reflection of Fox Glacier in the still waters.
This post includes affiliate links, which means I may receive a commission if you click a link and buy something I have recommended. It won't cost you any extra money, but helps keep this blog going!