After my week of beach-hopping and island-hopping through the Mediterranean on Mallorca and Menorca, I wanted a change of scenery and made my way back to mainland Europe to visit my 34th country of Andorra, a tiny little country nestled on the French-Spanish border in the heart of the Pyrenees.
The mountains are undoubtedly my happy place and I was thrilled to find myself in such an exquisite country, made up entirely of mountains. On my first evening after disembarking my bus from Barcelona, I did a quick sunset mission up a local mountain to see the view over Andorra La Vella, the country's capital. However, the next day, with the sun shining clear and bright, I wanted to do a long all-day hike into the beautiful hills.
The entire country of Andorra - one of the smallest in the world - is pretty much all mountains and there are plenty of hiking trails to discover within these ranges. A reliable and regular bus systems connects the capital of Andorra la Vella to almost every nearby town in the country where many of the trails begin. I hopped on a bus just outside my hostel and went up into Val d'Incles, a picture-perfect town from where you can do a variety of hikes into exquisite alpine meadows and reaching incredible mountainous lakes.
My day hiking the trail up to Estany Primer de Juclar was quite possibly one of the happiest I've ever had.
Estany Primer de Juclar HIKE DETAILS
When: June to September
Where: Val d'Incles, Andorra
Difficulty: hard, including some rock scrambling
Length: from the bus stop in Val d'Incles, it's a 16km roundtrip hike which took me 4 hours. The parking lot, if you have your own car, is about 1.5km up from the bus stop so you can shave off 3km of that distance.
Directions: from Val d'Incles bus stop, follow the trail along the valley with signs to Camí de l'Obac d'Incles. At the parking lot, turn right into the valley following signs for Refugi + Estany de Juclar. Painted orange dots or white and red stripes are dotted along the well defined trail up the valley into the mountains.
Bathrooms: yes, probably the best and cleanest long-drop toilets I've ever used are at the refugi at the lake!
Public Transit: yes, take the L4 bus from Andorra La Vella to Val d'Incles. Tickets cost 5 euros cash per adult for a return trip.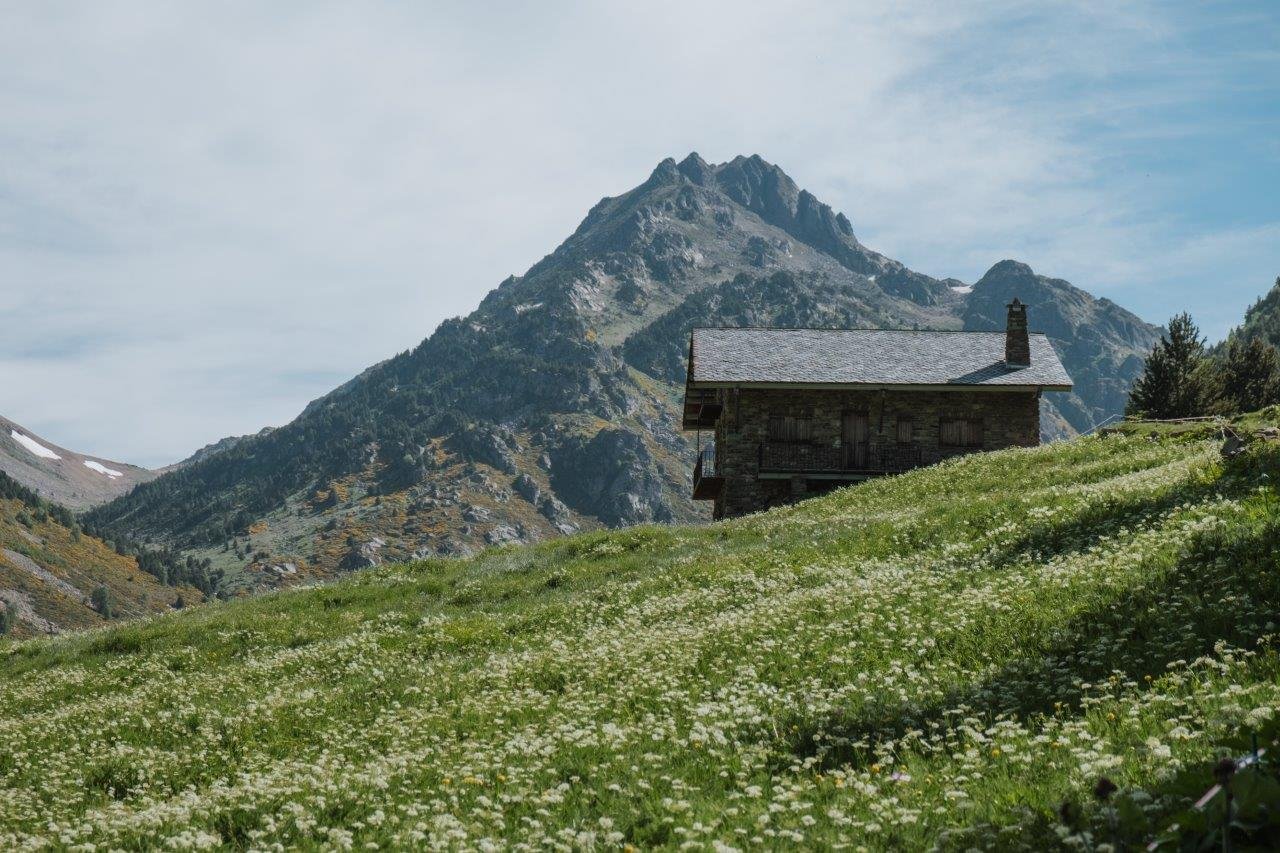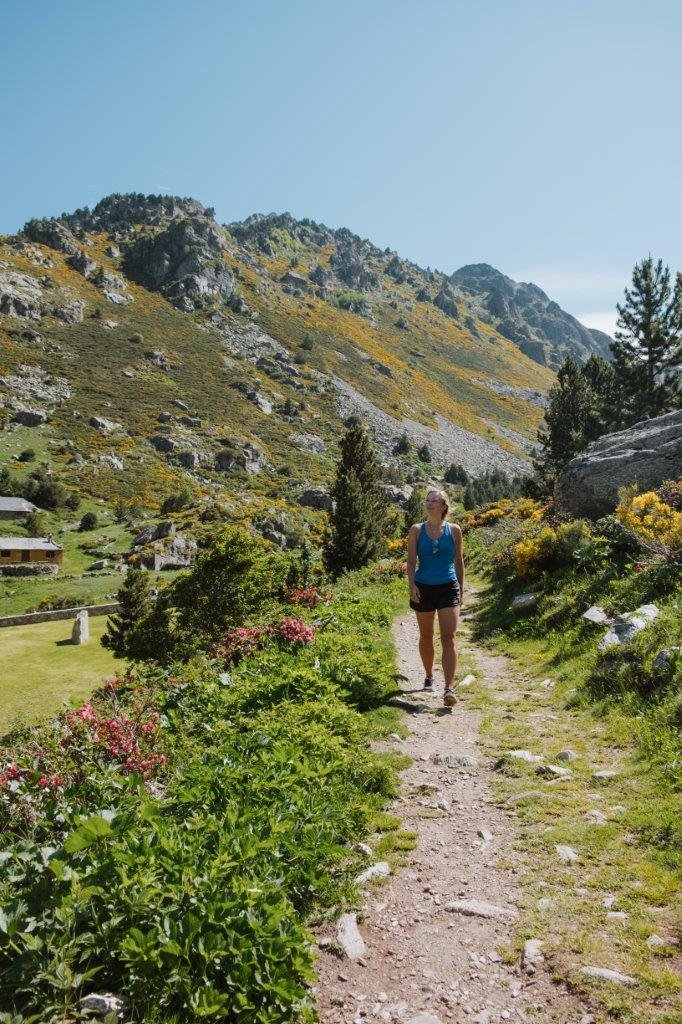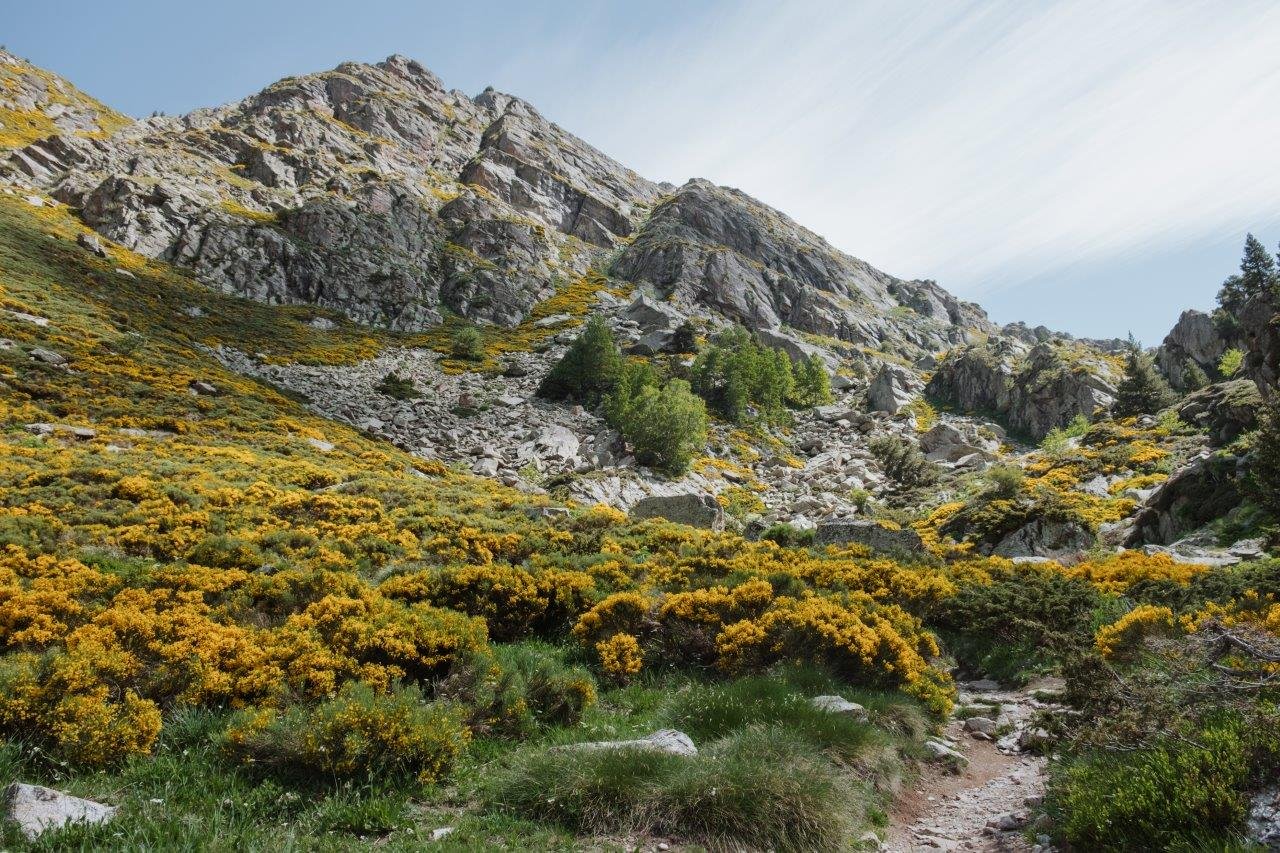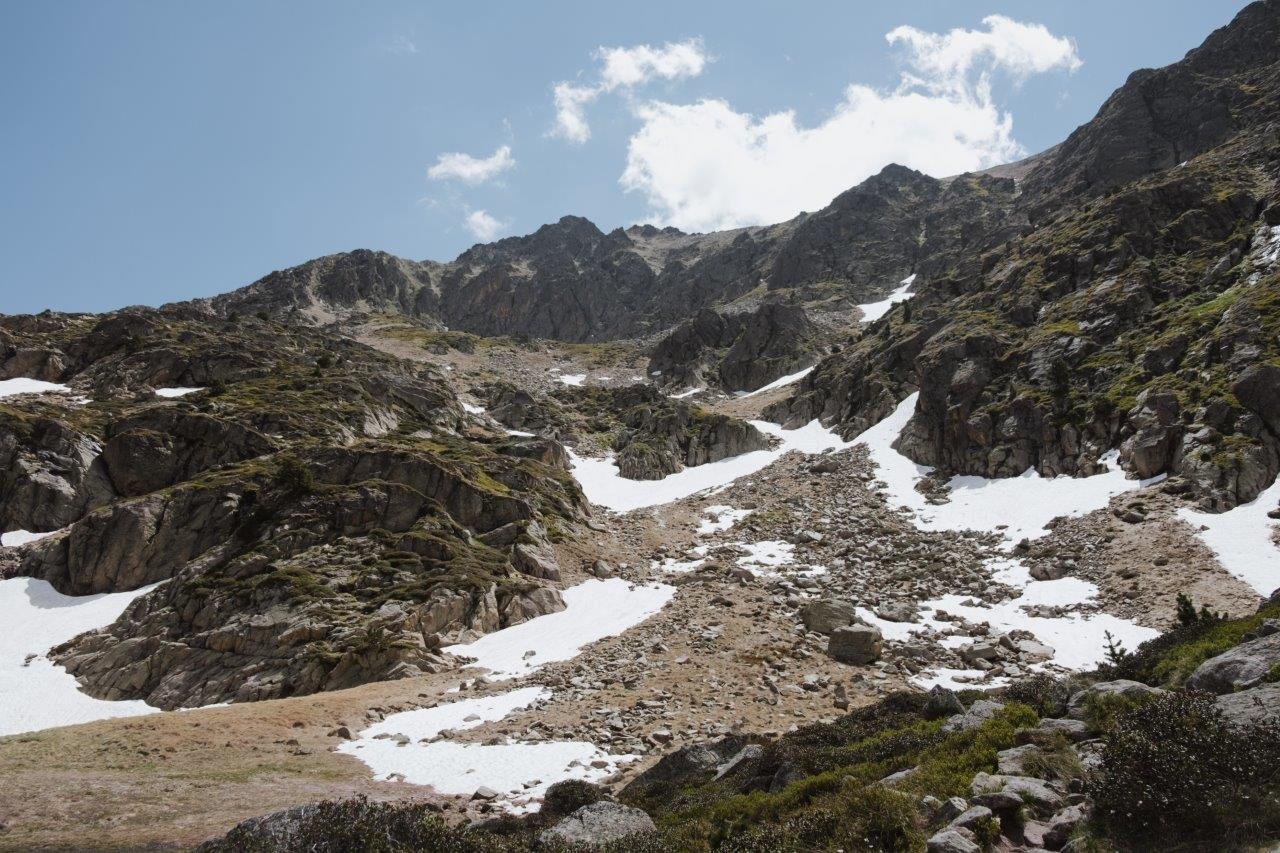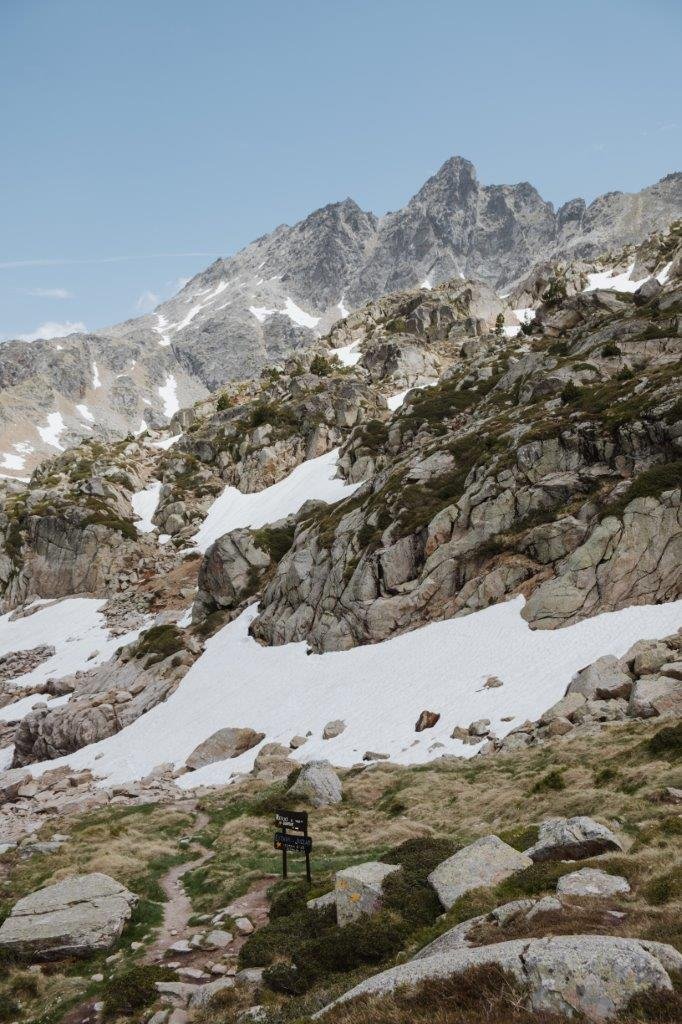 ---
CHECK OUT MY VLOG OF ANDORRA HERE!
---
PIN THIS POST TO REFER BACK TO LATER!