If you're on the hunt for a romantic weekend escape just in time for Valentine's Day weekend, make your way into the magical mountain escape of Banff in the Canadian Rocky Mountains. This quaint town is in the heart of Banff National Park in Alberta near the border with British Columbia and is the perfect place to enjoy delicious food, incredible views and your partner's company (whether that be your lover or your best friend for a girl's weekend getaway!).
---
How to Get to Banff
Fly in to Calgary International Airport (YYC) and then drive out west to Banff, approximately 1.5 hours away.
---
Where to Stay in Banff
The Inns of Banff is perfectly situated right as you come into town. Regularly booked for long-term stays in their apartment-style residences, Sam picked this one for the stunning mountain views right from our king size bed.
---
Where to Eat in Banff
If you're looking for quick but delicious eats in town, you absolutely must go to Ardvark Pizza, a tiny hole-in-the-wall that absolutely nails the perfect pizza. Image by Yelp.
For the perfect and romantic Valentine's brunch, book a reservation at the Fairmont Banff, a stunning brunch venue with mountains at every floor-to-ceiling window. The food is delicious and you can sit for hours while you make your way steadily through plates of food and bottomless mimosas.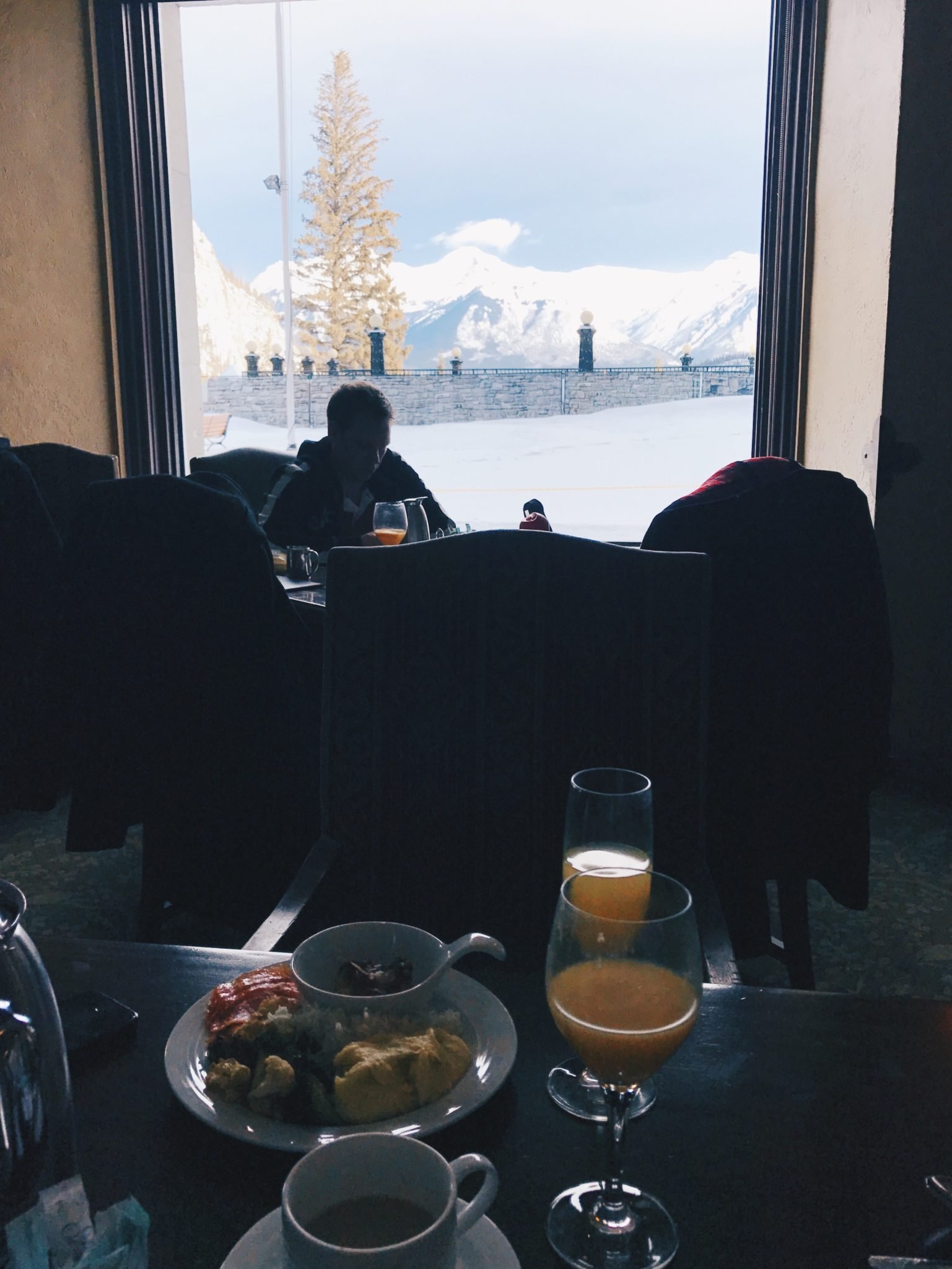 ---
Things to Do in Banff
Walk along the riverfront and see the frozen Banff Falls and the views over the mountains. In the summer, you can walk all the way along the river to town but snow covers the path at this time of year.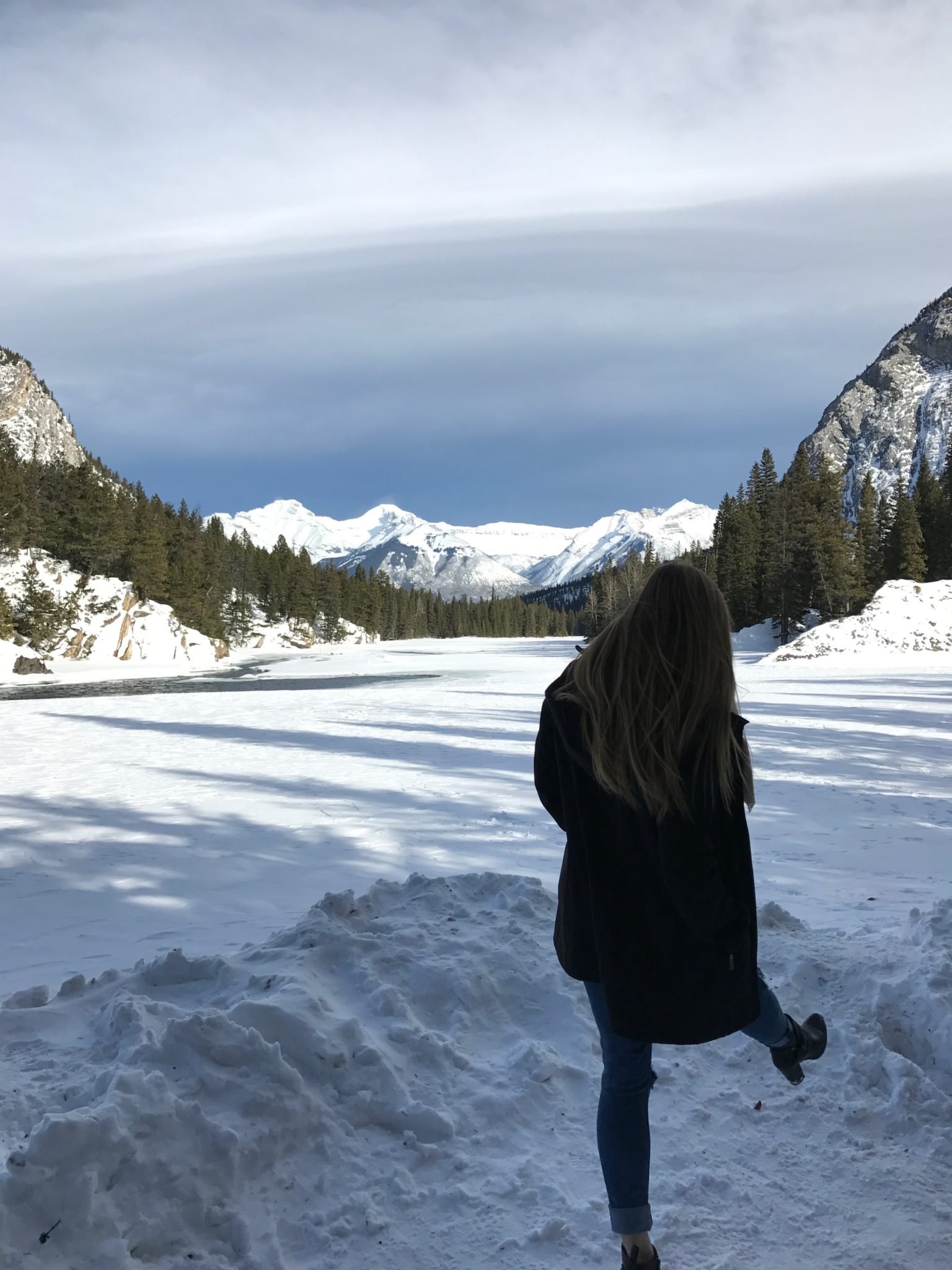 Our favourite spot is the bridge that leads from end of the Bow Falls trail into town. As you cross over, you feel like you're heading straight for the mountain.