Snow has officially fallen in Calgary, meaning that the neighbouring world-famous national parks of Banff and Jasper on the Albertan border with British Columbia are welcoming in the winter as well. Typically, November to April is when snow lingers in the national parks, meaning that summer roadtrips are a distant memory and lakes are frozen over. Rather than hibernating for the winter, Banff turns into a winter wonderland, inviting outdoor enthusiasts to experience the wonderful activities of the wintertime.
With winter comes potentially treacherous conditions - always travel prepared, dress warmly, be aware of shorter daylight hours and drive safely.
Banff National Park is a 1.5 hour drive from Calgary, which is where the closest international airport is located. For those looking for a longer stay, accommodation choices are in abundance - from hostels to the luxurious Fairmont (a true castle in the mountains).
Sam and I spent a day in -10° weather exploring the lovely park, taking in the many cold-weather outdoor options and escaping indoors to warm up over a chai latte. Here are six beautiful things to do on a winter day in Banff:
---
Ice-Skating on Johnson Lake
The cold weather makes many of the lakes in Banff National Park freeze over. One of these is Johnson Lake, which is just to the east of Banff town. Bring your skates - or not - and join the locals on the self-shoveled rinks.
---
Lake Minnewanka Scenic Drive
One of the roads to Lake Minnewanka is closed in the wintertime, but the scenic road past Johnson Lake is open and ready for visitors to slowly meander along as they enjoy the views from the various viewpoints along the way.
---
Two Jack Lake
While not yet frozen, the waters of Two Jack Lake were well on their way to becoming icy. The banks were snow covered, providing for a reflective wintery dream.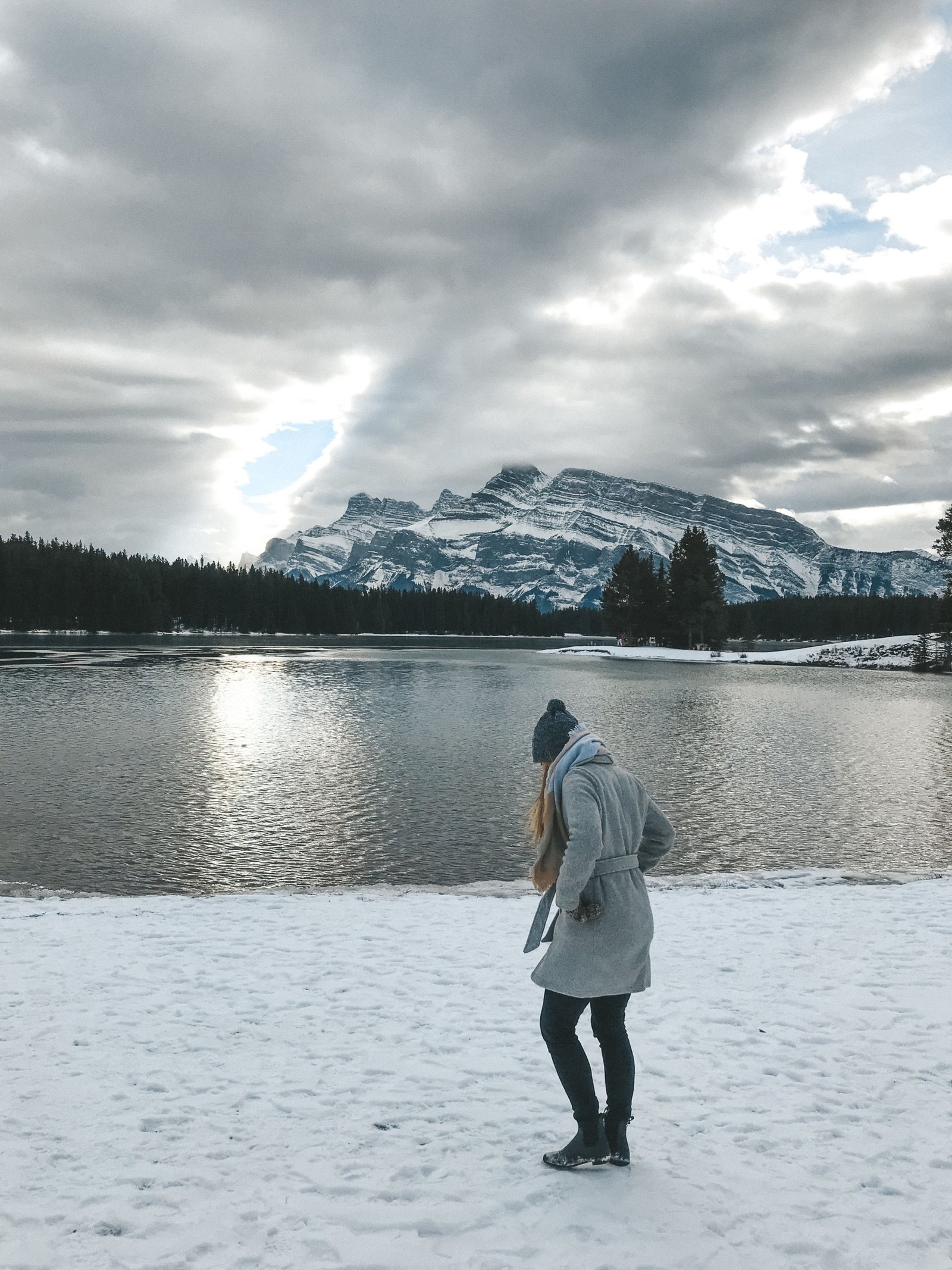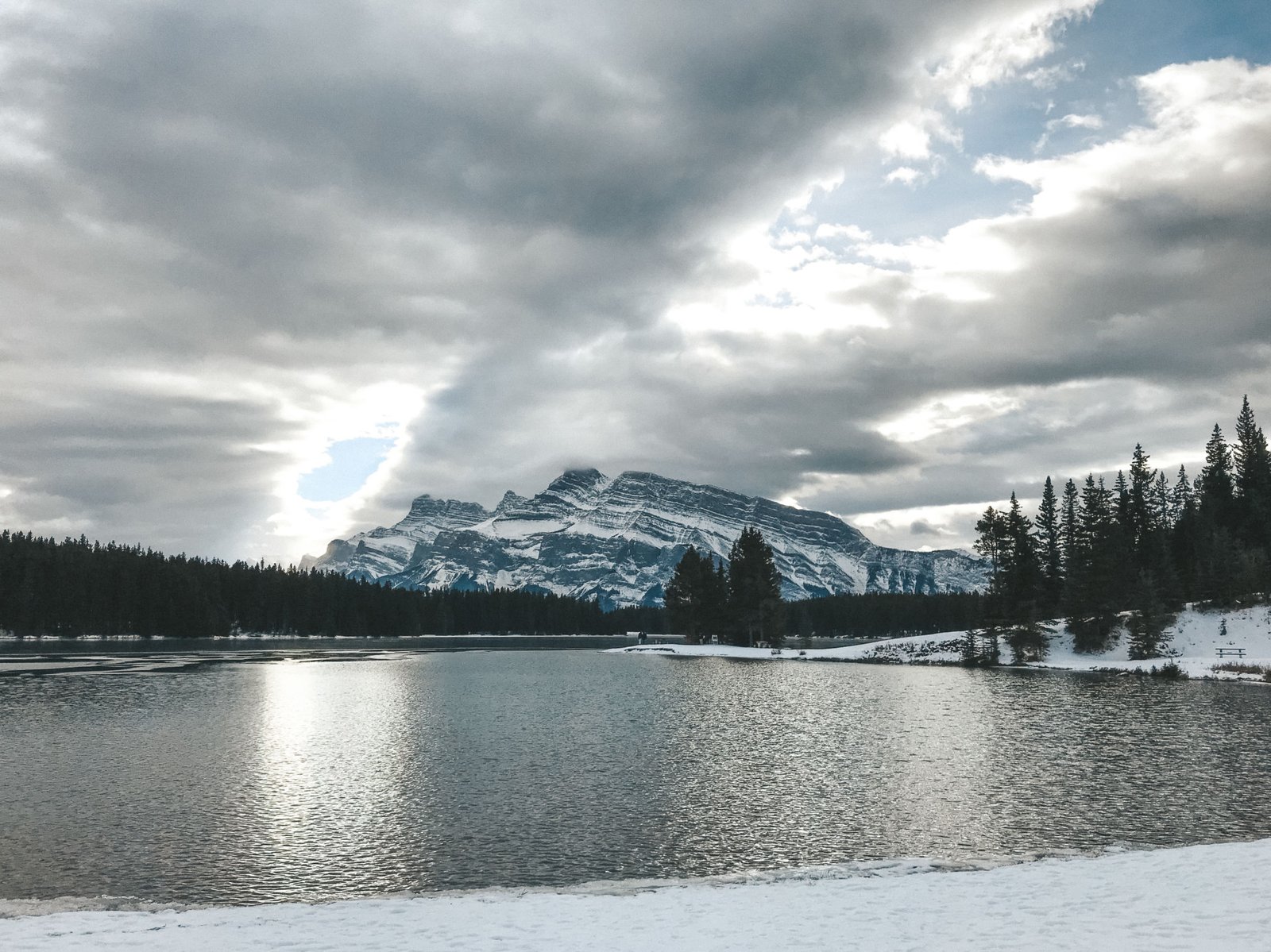 ---
Spot Bow Falls
Bow Falls is a Banff town gem - a gushing rush of water tumbles across half-frozen waves into the stunning bend at Bow River, situated just below the castle-like Fairmont.
---
Wander Banff Town
Wandering the sweet little town of Banff is idyllic and quaint. Banff is a wonderful place to relax, grab a coffee, sit down for lunch, go shopping and all in front of a stunning backdrop.
---
Explore the Fairmont
The Fairmont in Banff is the epitome of luxury and at Christmastime is even more so. Christmas trees adorn every window and the snow covering the ornate grounds make you feel like you're in a castle. Stop in for brunch, a dip in the pool, elk-spotting or some shopping.