Winter has well and truly arrived in Belgium! Crisp air and clouds forming around your mouth when you speak - it's the most delightful and frosty time of year.
I spent the day in Liège - a great choice for a day trip from Brussels. The train from Brussels Central takes just over an hour through beautiful countryside. Liège is quite a large city, sitting on the banks of the Meuse River, and home to plenty of medieval landmarks. Wear a comfortable pair of shoes and get ready to hit the city! Here's five spots you should definitely visit while you're here:
---
1. Liège Train Station
Commissioned in 1996 and unveiled in 2000, the train station of Liège is spectacular. Sweeping archways and epic structures, designed by Spanish architect Santiago Calatrava, make for quite the arrival point into the city.
2. Parc Boverie
This quaint little park sits jutting out into the river in the middle of the city. The 1905 World Fair's Fine Arts Palace is the crowning jewel, now a museum for art.
3. Medieval Old Town
The darling streets on the west side of the river surrounding the Saint Lambert Square are full of beautiful boutiques, lots of cafes and plenty of chocolate shops - wander them and enjoy at leisure.
---
4. St. Paul's Cathedral
Far and away one of the breathtaking cathedrals I've seen in Europe, the opulent colours and stunning stained glass windows make this one a must-see.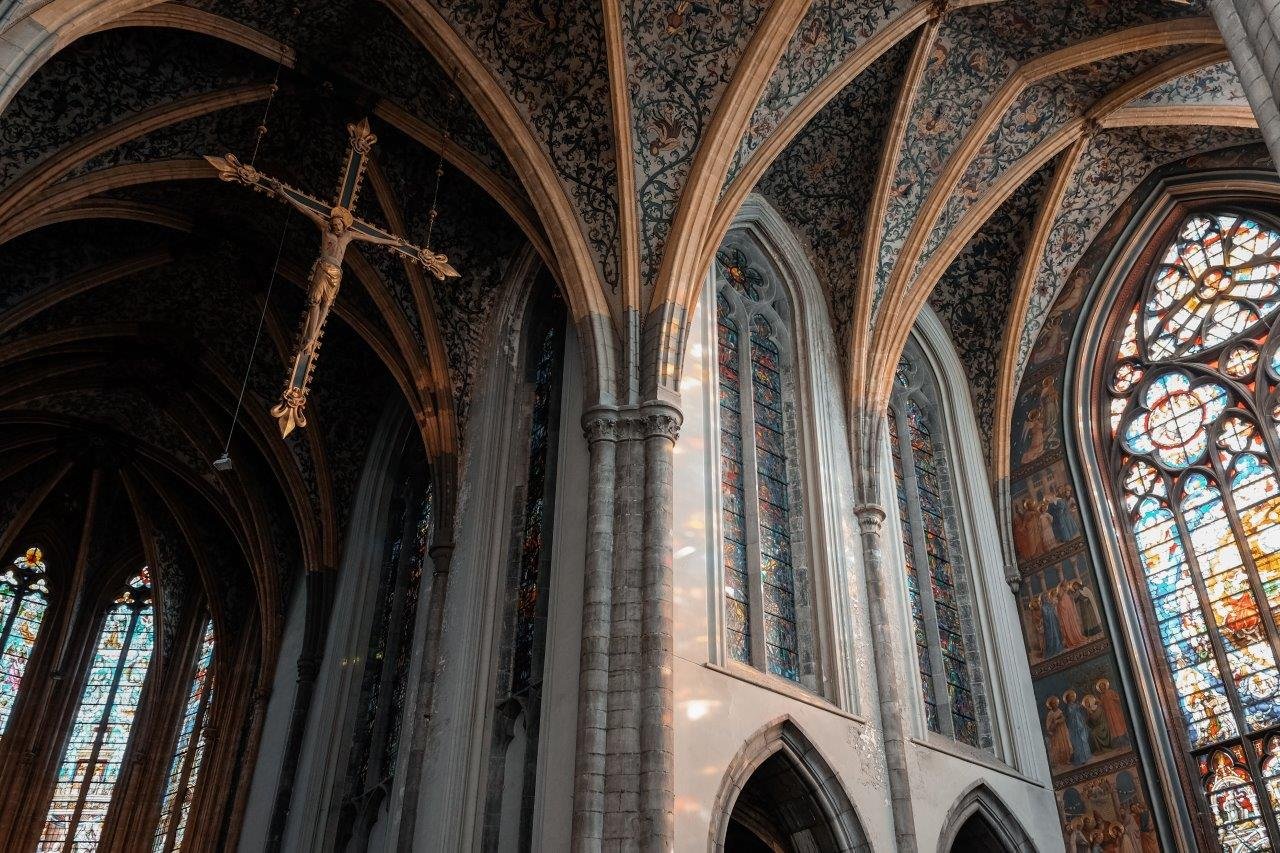 ---
5. Montagne de Bueren
For the best views over the city, climb the 374 steps of the Montagne de Bueren. It's a tough climb but the sweeping views from the top are worth it! The staircase was built in 1881 in honour of the 600 soldiers who died in battle in the 15th century protecting Liège against an attack by the Duke of Burgundy, Charles the Bold.