The hike up to the top of Panorama Ridge and back down via Garibaldi Lake is probably the most incredibly beautiful hike I've ever done. The trail winds through alpine meadows and has glimpses of stunning glacial water. After the difficult hike up to the Ridge, a dip in the icy cold Garibaldi Lake is the perfect way to finish your day.
From Rubble Creek Parking Lot, take the switchback path up through the forest to the first intersection. Take the left trail towards Taylor Meadows Campground and make your way through stunning alpine meadows, surrounded on all sides by mountain ranges. At the four-way intersection near the start of the Black Tusk hike, continue straight on and up towards Panorama Ridge. At the very top of the Ridge, an additional side trail up to the left climbs steeply to the best lunch view I've ever had.
On the way back down from the viewpoint (a 1520m elevation), slide down through the snowbanks and hike back to the same Black Tusk intersection. Here, turn to the left to Garibaldi Lake, an oasis of turquoise, icy, clear water perfect for a quick dip after a hot hike.
For those who don't want to make the trek in one day, or want to spend more time exploring the park, camping is available by reservation at various spots throughout the park. For your hike, I strongly recommend hiking boots to tackle the loose, rocky ground and snowy conditions as well as sunscreen, sunglasses and bug spray to keep the sun and pests off your skin.
PANORAMA RIDGE & GARIBALDI LAKE HIKE DETAILS
When: July to October
Where: Garibaldi Provincial Park, between Squamish and Whistler
Difficulty: difficult
Length: 8 hours for 30km round-trip
Directions: Vancouver Trails and see our route above to combine the Ridge and the Lake
Bathrooms: yes, at the parking lot
Public Transit: no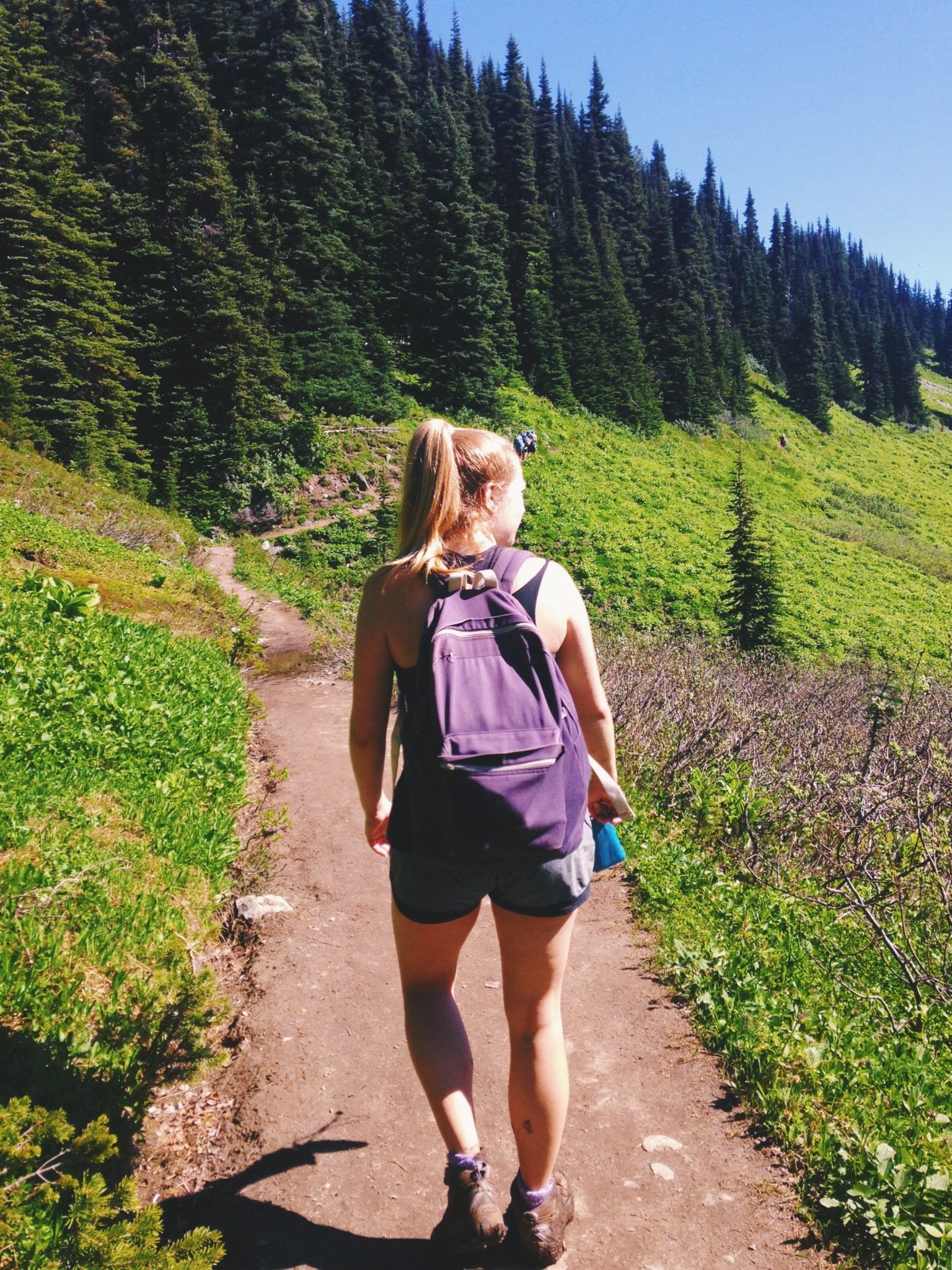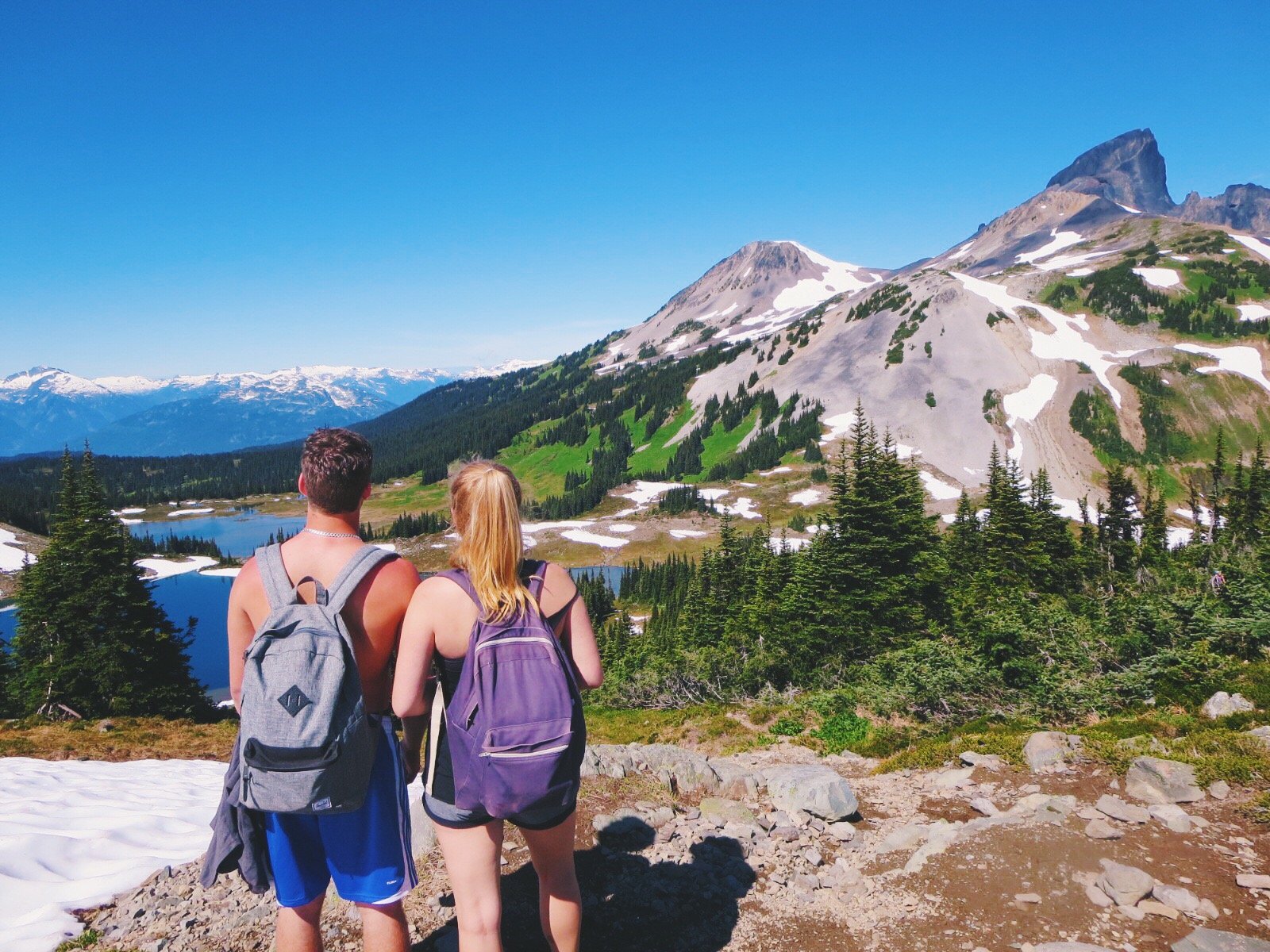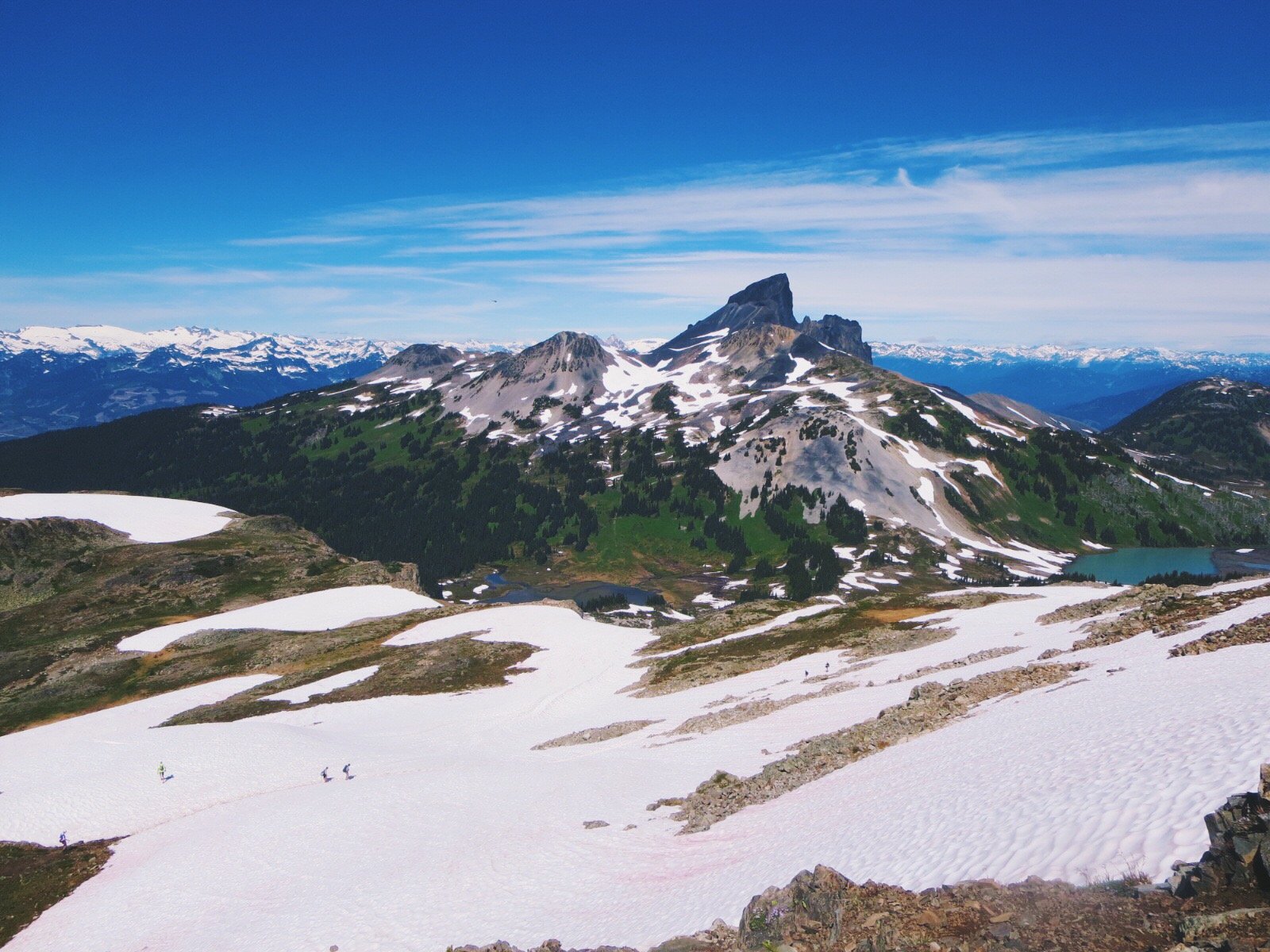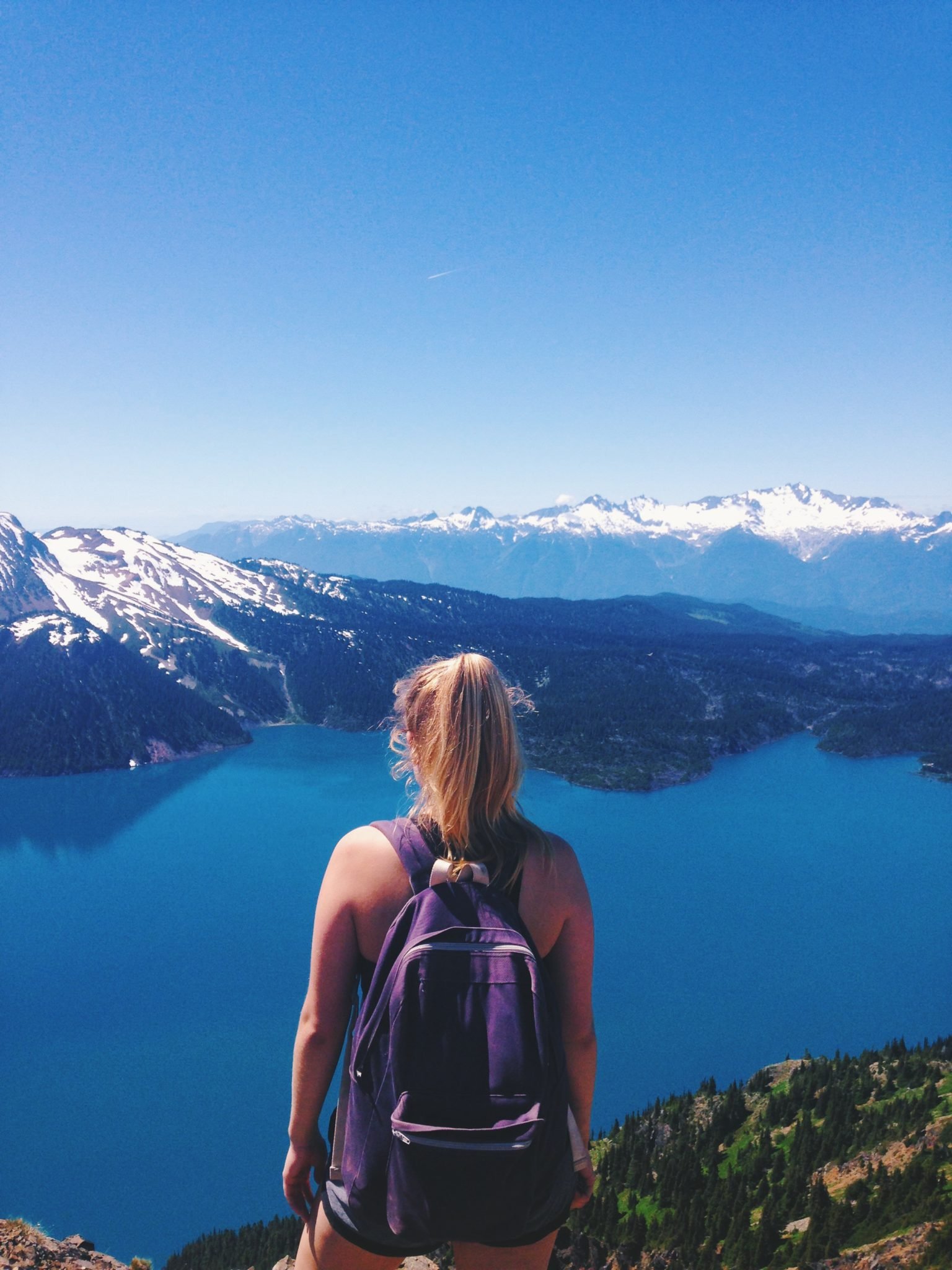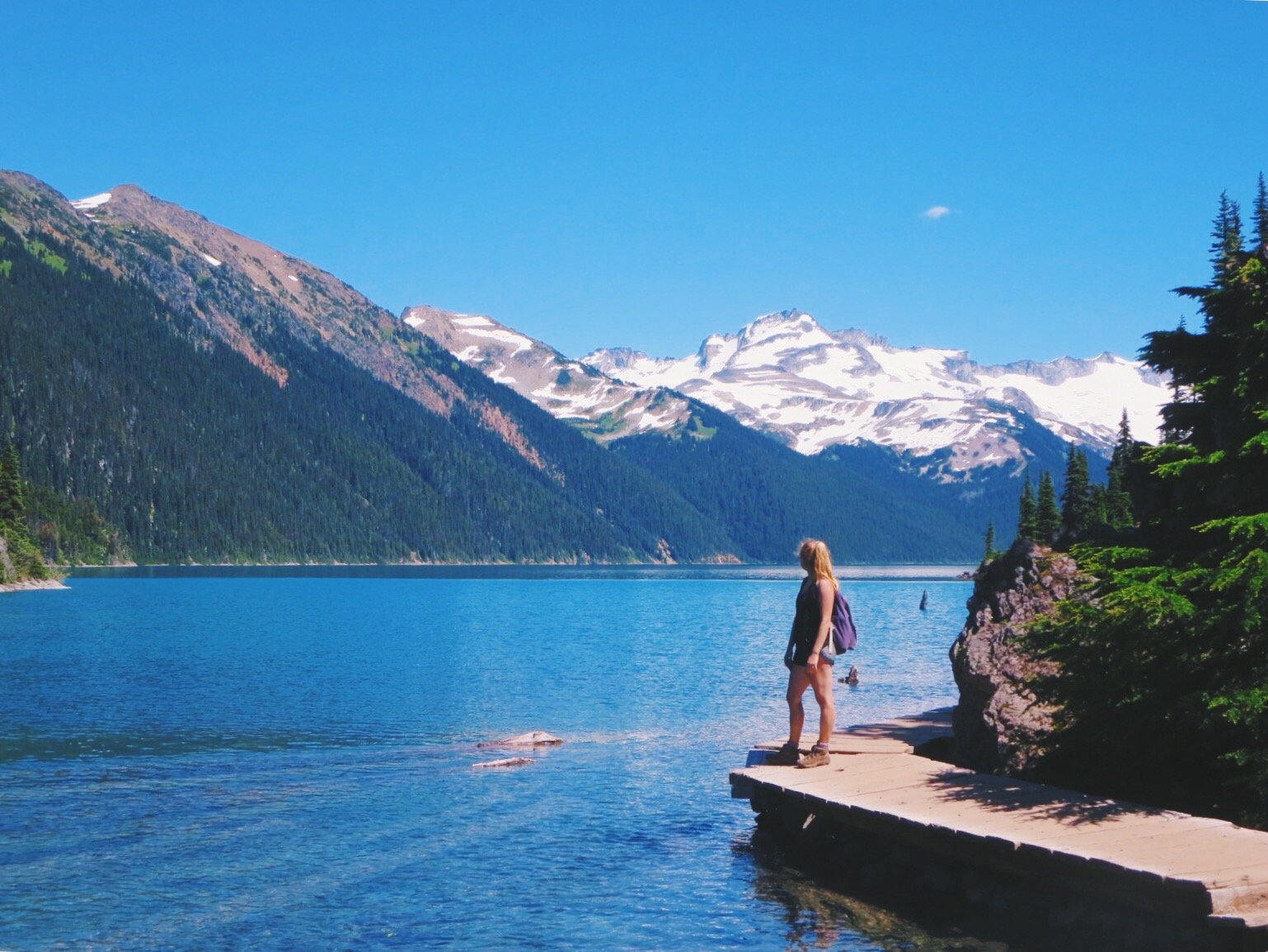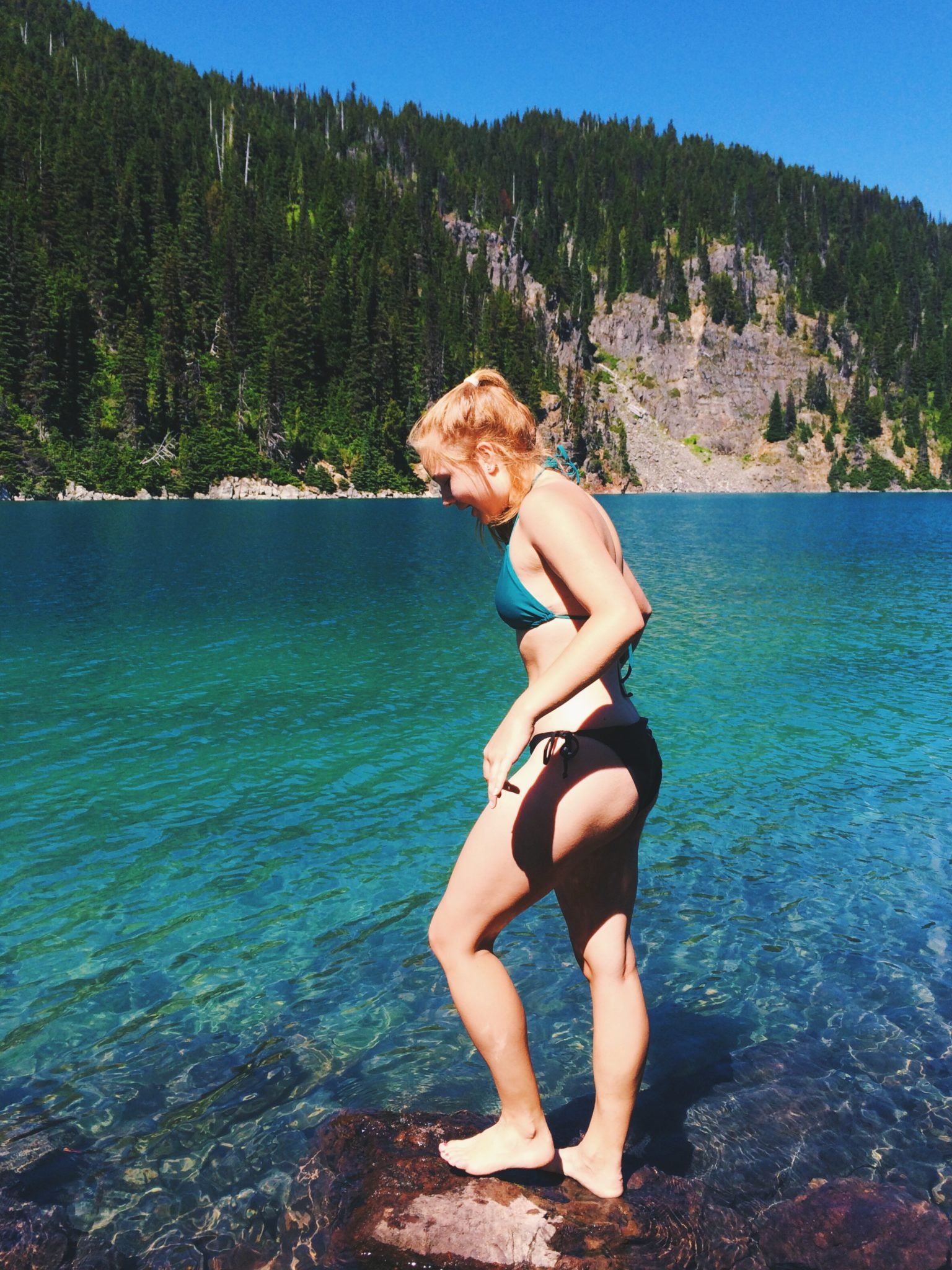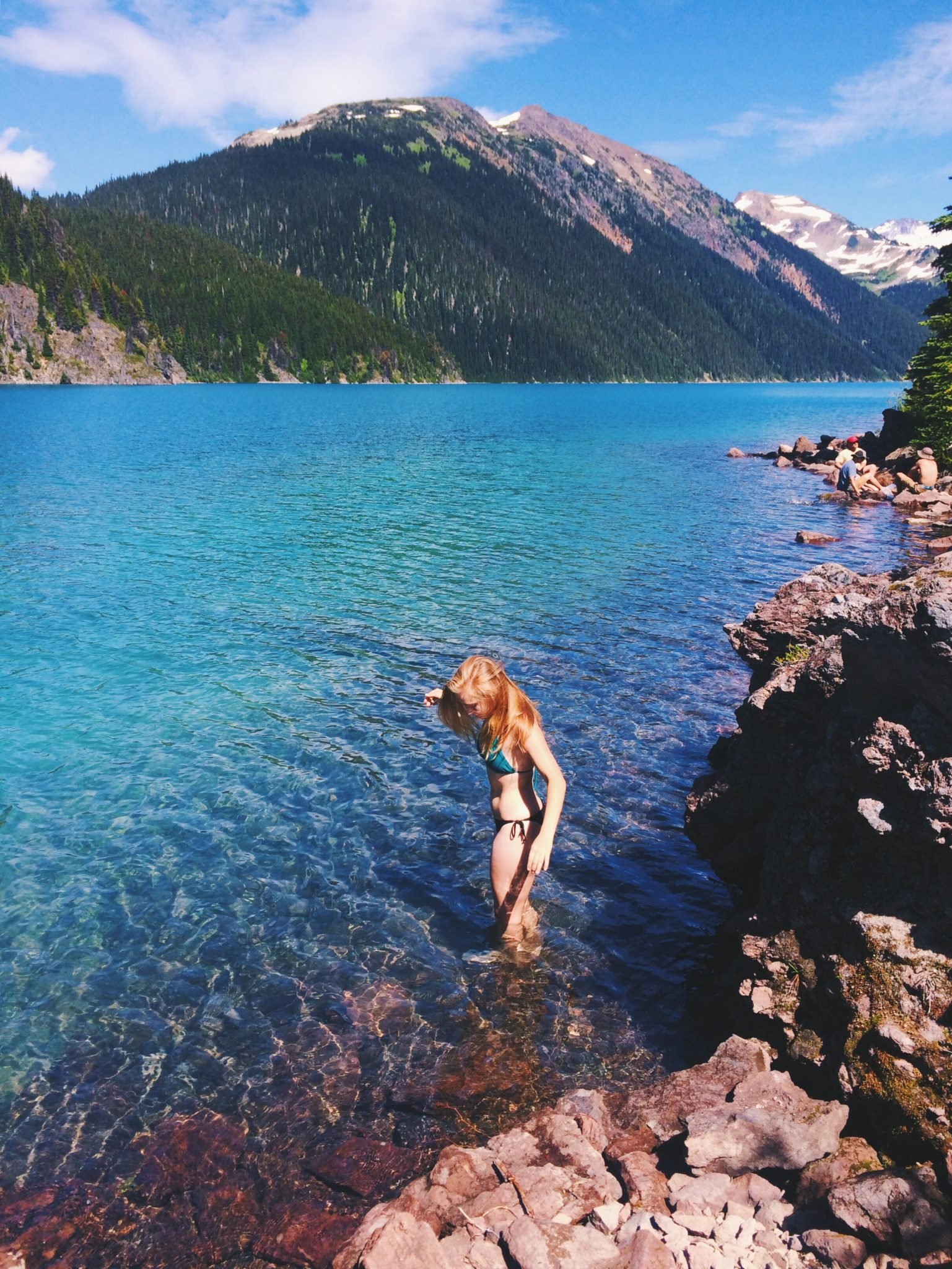 This post includes affiliate links, which means I may receive a commission if you click a link and buy something I have recommended. It won't cost you any extra money, but helps keep this blog going!