Aoraki/Mount Cook National Park is one of the most well-known in New Zealand, home to the iconic view of the glacier-covered Mount Cook rising high as you drive the winding road along Lake Pukaki into Mount Cook Village. Hikers flock here to take on the trails of this beautiful, protected land.
How to Get to Mount Cook National Park
I am traveling around New Zealand with a Stray bus pass that gives me unlimited hop-on, hop-off access all across the country. I took the Stray bus from Queenstown, a journey of about 3 hours. Most people will drive up from Queenstown to access Mount Cook. Stop at Lindis Pass, the highest point of the drive between Queenstown and Christchurch and at Lake Pukaki for some of the bluest water in the country with views of Mount Cook on a clear day.
Interested in getting around New Zealand on Stray? Click on the image on the right to buy the perfect pass for your trip down under!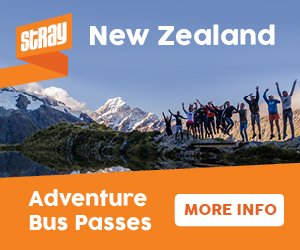 Where to Stay in Mount Cook National Park
There are two hostels in the tiny little Mount Cook Village at the base of Mount Cook. You can either check into the YHA Mount Cook or the Mount Cook Lodge. I spent four nights at the lodge and enjoyed a clean and modern stay with big rooms that even had a mini-fridge! The restaurant here has huge windows overlooking Mount Cook too, although you have to pay for wi-fi which wasn't great.
Hikes to Do in Mount Cook National Park
Hooker Valley Track
The most famous track of Mount Cook National Park is the Hooker Valley Track. On a clear day you will get stunning views of Mount Cook as you cross boardwalks and bridges. It's a stunning hike that, even if it's busy with all the tourists, is so worth it. My jaw dropped at every turn. It's an easy 10km return hike with very minimal height change that wanders its way along the valley towards Mount Cook. Check out my detailed hiking guide here.
Red Tarns Track
The Red Tarns Track leads directly up from Mount Cook Village up a steep set of steps to a panoramic viewpoint overlooking Mount Cook and the village and surrounds. It's a beautiful hike after a strenuous climb that will take just under an hour to the top. There's alpine ponds at the summit, too!
Tasman Glacier View
There are two main roads in Mount Cook National Park that lead to the various hikes; the Hooker Valley Road and the Tasman Valley Road. At the end of the Tasman Valley Road lies a car park that leads to the trailhead for the Tasman Glacier Viewpoint. The hike itself is a brief climb up wooden steps to the most incredible viewpoint of the Haupapa/Tasman Glacier feeding into the lake below! Check out my detailed hiking guide here.
Kea Point
Kea Point is a quick hike that will take about 20-30 minutes roundtrip from the Hooker Valley car park. It leads in the opposite direction to the Hooker Valley Track and winds around Mueller Lake to a great viewpoint of the lake and Mueller Glacier!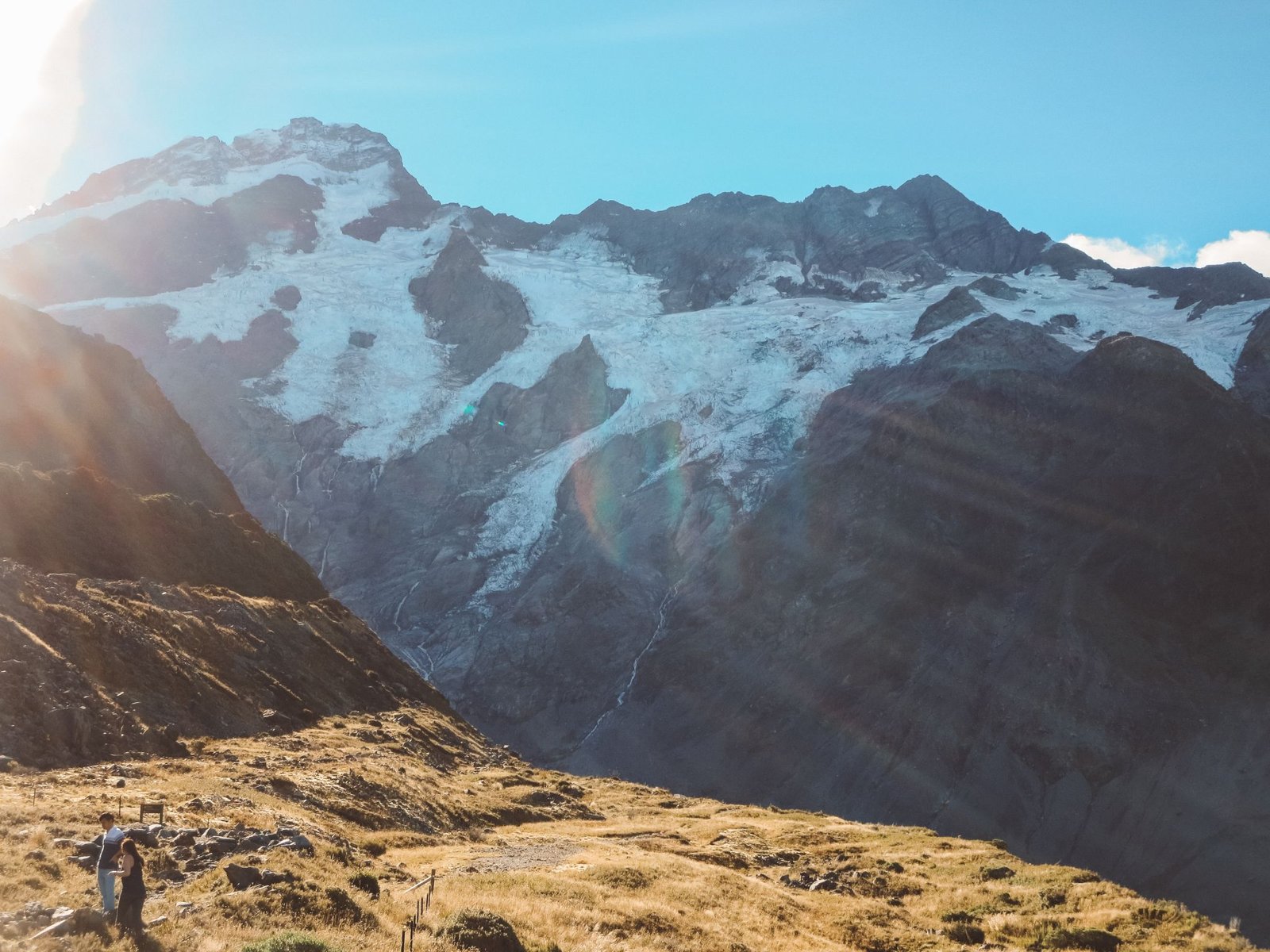 Sealy Tarns
One of the most difficult hikes goes up to Sealy Tarns; you can add on the trek to Mueller Hut from the summit. It's an intense hike that climbs 2200 steadily straight up the mountain to breathtaking panoramic views of Mount Cook, Mueller Glacier, Mueller Lake, Hooker Lake, the Hooker Valley and Mount Cook Village. An icy cold glacial waterfall will provide much needed cooling! Check out my detailed hiking guide here.
This post includes affiliate links, which means I may receive a commission if you click a link and buy something I have recommended. It won't cost you any extra money, but helps keep this blog going!